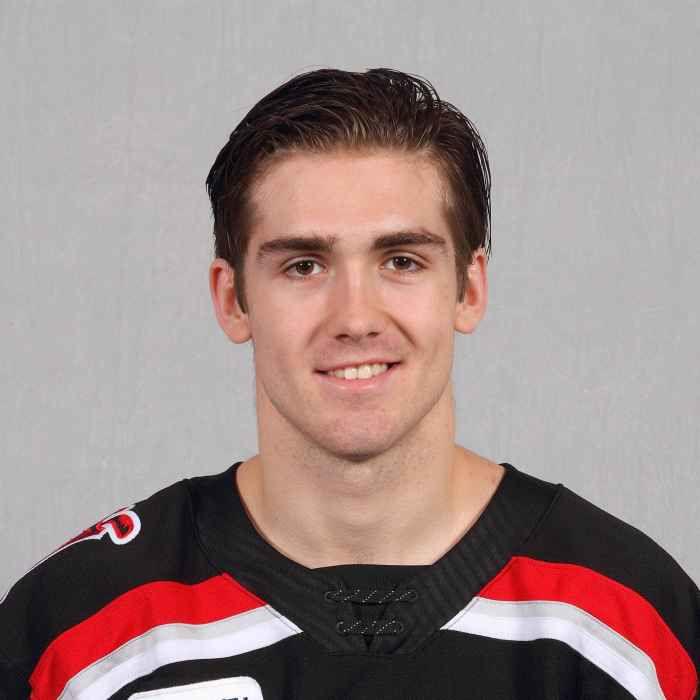 TRAVERSE CITY — Filip Zadina hasn't changed his mind.
The 2018 sixth overall pick felt he was ready to be a part of the Detroit Red Wings full time last year.
After spending the majority of the season with the Grand Rapids Griffins, Zadina got his shot with the parent club and now he wants to stay there.
Zadina played 59 games with the Griffins, totaling 35 points (16 goals, 19 assists). He got the call up for nine games last season and tallied three points.
Now the 19-year-old is back at the NHL Prospect Tournament and feels his experience will make this year's journey a different story.
"I have been here so it should be easier, I know what I am going through now so it is more fun," Zadina said. "I want to enjoy the time here with the boys, play good hockey and get some good results from the tournament."
Zadina has already made his impact in the 21st edition of the NHL Prospect Tournament, assisting on three goals in the Red Wings' win over St. Louis on Saturday.
The Czech-born talent needed to adjust to the speed of the game n the NHL over the past year and used his time in Grand Rapids and over the summer to prepare himself for 2019-20.
"I think I have proved to myself that I am quicker and stronger on the ice, that is what I have been working on all during the summer," Zadina said. "I think I did a good job and I believe I am ready to go during this tournament and at camp."
The eager young star feels just as strongly about his abilities as before and noted that he wished his first year with he organization went a little differently.
"I feel stronger right now and ready to go," he said. "That's what I said last year and I meant it, I was ready but it went a different way than I wanted. But it is a new season and new start for me with a new opportunity to show them that I am good enough player to be there."
Zadina noted that the NHL is getting younger and he hopes to be a part of the youth movement in Detroit that will take the organization into the future.
Grand Rapids Griffin's head coach Brad Simon sees the Prospect Tournament as a good chance for guys like Zadina to really set themselves apart prior to the start of the new year.
"This is a great way for those guys to kick start their camp," Simon said. "They come in and get some confidence and kind of spitball that into the main camp.
"It's time for them to rely on their offensive instincts and just of play hockey."