LEELANAU COUNTY — Suttons Bay and Glen Lake played each other 46 times in football.
The Norsemen won 21 of those games, the Lakers 25.
They both won in 2019 — a lot. Twelve times each, to be exact.
The pair of Leelanau County football teams each represented their division in the state championships, almost a week part. They represent the Record-Eagle's No. 4 local sports story of 2019.
Suttons Bay played in the eight-player Division 1 finals at Marquette's Superior Dome, falling 26-14 to Colon, giving the 13-0 Magi the toughest fight they saw all season.
"Before this game I said 'All I ask is an empty tank at the end of the game, give it all you got,'" Suttons Bay head coach Garrick Opie said. "And they did. They did great. That is more rewarding than any medal or trophy. We get to watch kids put it all out there and exhaust themselves. I think that brings out a really deep portion of their heart and soul for the rest of their life."
Six days later, Glen Lake remained as northern Michigan's last team standing, coming up just short in a 7-0 loss to Monroe St. Mary Catholic Central in the 11-player Division 6 championship tilt at Ford Field in Detroit.
Each had two players selected first-team all-state in their division — running back Lucas Mikesell and quarterback Bryce Opie for the Norse and wide receiver-defensive back Finn Hogan and lineman Ben Kroll for the Lakers. Both teams dotted all-conference picks and the Record-Eagle's Dream Team as well.
Touchdowns from Mikesell and Opie were the first scored against the Magi first-string defense all season.
"Their quarterback, I tell you what, man, he can sling it," Colon head coach Robbie Hattan said. "I hope that kid can get some looks, because he's a college-level quarterback in my opinion. And they're very well coached."
Both teams had memorable runs through the regular-season and playoffs.
Glen Lake, making its second trip to Ford Field in four years, earned that right with a last-second, overtime victory over Montague as Reece Hazelton found sophomore receiver Brett Peterson for a late touchdown and Brady McDonough's extra point propelled the Lakers to Detroit. A 20-yard touchdown pass from Hazelton to Hogan as time expired in regulation sent the game into overtime.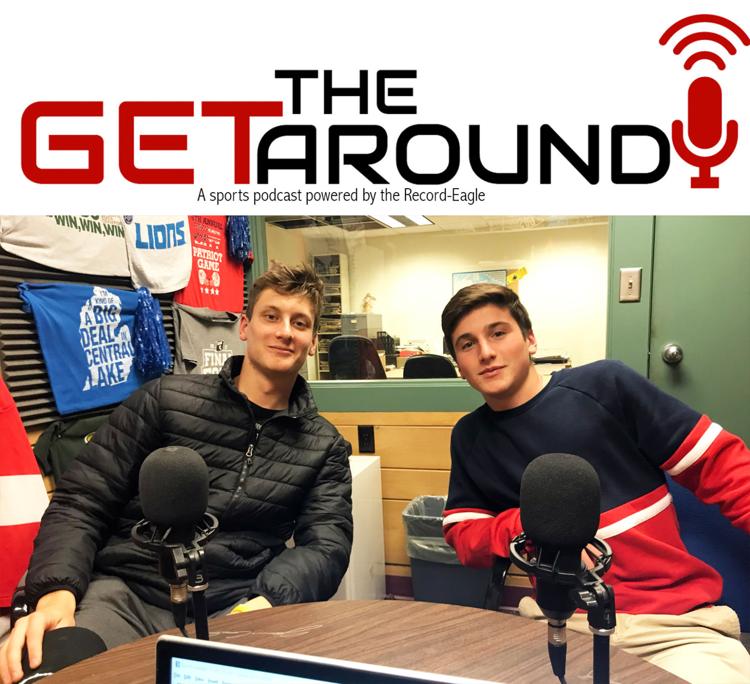 "They kept fightin'," Glen Lake head coach Jerry Angers said. "We were without some kids and we played our butts off."
The Lakers topped Calumet 15-14 on the Copper Kings' own field, just as they did in their 2016 march to Ford Field.
The Lakers' only other loss came in Week Seven to Kingsley, which advanced to the Division 5 state semifinals.
Suttons Bay needed to get past Gaylord St. Mary, a team that outscored them 48-47 in a Week Six showdown but later had to forfeit the result.
The Norsemen came away with a big defensive stop by Michael Loucks and Michael Wittman inside the 10-yard line and responded with a game-winning drive from there to take the thrilling regional championship game 36-30. The two games against the Snowbirds would be the most points the Norse would give up, as the state champion Magi would muster only 26.
The Norsemen hung 45 on Kingston for a 31-point semifinal victory to secure the trip to Marquette, a trip the Norse paid for with funds raised via a GoFundMe page.
Following the championship game setback, Suttons Bay athletic director and assistant coach Doug Periard addressed the team, saying, "Enjoy the tears. ... Look where you are right now, in the championship game."