TRAVERSE CITY — Traverse City West knows that Friday's TC Patriot Game is bigger than football.
The moment held before the game to honor veterans, 10,000 or so people in the stands and year-long bragging rights adds a lot of extra pressure to the rivalry game against Traverse City Central.
"It's bigger than football," senior defensive end Zac Tokie said. "The game is not just about football. We are honoring people who have served and allowed us to play this great game everyday. This is a big game that is nothing like what most high school players will ever play in, 10,000 fans is crazy."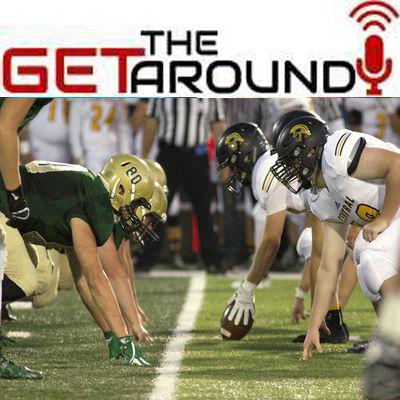 However, the Titans feel they have already been tested and this week's matchup is just another page in the book of their season.
"This group of players is pretty phenomenal with handling all the different things that have been thrown at them," second-year Titans head coach Greg Vaughan said, "and they have had just about everything thrown at them already this year."
The Titans eeked out a 26-21 win against Holt last week, needing a score in the final 30 seconds to give them the win. They fell behind with 49 seconds left and had their backs against a wall when Andy Soma found Seth Gallagher for a 47-yard strike to end it.
In the game against Grand Haven, the Titans allowed a 71-yard rushing score on the first play from scrimmage and had to battle back for a 19-7 victory.
The Titans finished their first game of the season around 1:30 a.m. because of lightning at Midland, which is just another example of how the Titans have already been around the block when it comes to challenges.
Essentially, the Titans have learned that they have a chance to win no matter the circumstances and hope that bleeds into this week's game.
Each of the last six TC Patriot Games have been decided by a touchdown or less and Vaughan said last week's game against Holt was a good test for his team in the tight spots.
"I think mentally our kids are prepared and they get it," Vaughan said. "Our last two years, our games haven't been blowouts anywhere. At the end of the day you only have to win by one point. I tell our kids if we are within one score, we have a chance. It doesn't matter who has the ball at that point. With our special teams, defense and offense, we can depend on all of those to give us a chance."
The Titans are prepared for Friday night's game to be a slug fest, pitting TC West's defense against the Trojans' explosive offense.
West's defense has seen some spread offense from Holt and Midland, who both attacked the Titans through the air and made their defensive backfield make plays. Junior Christian Boivin, who anchors the defense at linebacker, said the Titans are prepared for the new look Trojans offense.
"We have seen a little bit of it (the spread) with Holt and Midland, who were very good teams and it helped us prepare for a team like Central," Boivin said. "We saw it a lot last year and we have a lot of seasoned defensive backs and strong players up front who were here last year.
"It will come down being able to trust your teammates and communicate effectively with all that noise."
Boivin also leads the offense in rushing yards this season with 196 and an average of 5.94 yards per carry.
Vaughan said the key for the Titans is cutting down on unforced errors and penalties, noting that a game like Friday's are a prime spot for mental mistakes to happen.
"There are going to be times when they put us in a challenging positions, those I can live with," Vaughan said. "But when it is us doing harm to ourselves, those are the ones you can't have in these big games. Against a team like Central you can't make those mistakes and you have to come out and play as close to perfection as you possibly can."
The Titans are looking to take the TC Patriot Game and the Big North Conference for the third year in a row and start their BNC season with a win and the ability to control their own destiny.
"It's a huge rivalry game and everyone goes to this game and cares about the outcome," Tokie said. "I think it really sets the pace for us as a team and has the last couple of years."
The TC West defense has not allowed more than 28 points in 25 straight games and the offense has looked reinvigorated this season. The Titans have found some success through the air with Soma under center and the new wrinkles have given them more options to surprise their opponents.
"We are looking at a tight game and it's going to come down to the fourth quarter," Vaughan said. "Our kids believe they have been challenged and been in situations like that this year and they have the experience to believe they can get it done."