TRAVERSE CITY — Eric Schugars' key to the TC Patriot Game is knowing when to turn the emotion from simmer to boil.
The game — both the lead-up and the contest itself — can be about managing one's emotions. Playing in front of around 10,000 can easily result in players being too amped up or, conversely, very nervous.
The eighth annual TC Patriot Game honors area veterans, military and first-responders while Traverse City Central and Traverse City West duke it out at a packed Thirlby Field at 7 p.m. Friday.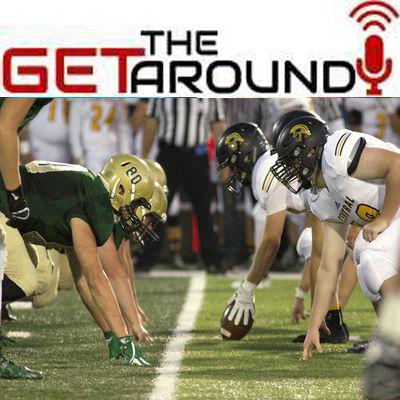 "You try to present it to the kids like enjoy it, take it in, enjoy the experience that you get to play for that amount of people, you get to honor veterans before the game and first-responders," TC Central head coach Eric Schugars said. "It's just like, listen, you can sit back and take stuff in and enjoy that moment and shake hands and embrace it. And then when it's time to play football, it's like flipping a switch. We've talked about putting it on simmer and kinda simmer throughout the day and just enjoy that experience."
Then, right around 7 p.m., it's time to boil.
The pomp and circumstance surrounding the game pours on extra importance for a game that already featured huge crowds and equally big implications.
"This is the biggest game of the season," Central senior linebacker Luke Morrison said. "I think for both teams that should hold true because of how big the event is, how many people are going to be there, the atmosphere there and how physical both teams are always going to play.
"It's amazing. It's really amazing. I'm just so thankful for it. We're just so glad as a team to be able to participate in something like this."
Morrison said the Patriot Game experience is completely different than typical football Fridays because of the game's scope.
"It is just an entirely different atmosphere," he said. "There's thousands more people, there's veterans that you're playing for. Everybody's there watching you, supporting you. And then there's people on the other side that aren't supporting. When you look around, it's just so surreal."
Central holds a 4-3 advantage in Patriot Games, while West has a 14-10 lead in the total Central-West series since the schools split in 1997. The last six Patriot Games have been decided by one touchdown or less.
Trojans senior quarterback Peyton Smith sees action in his first Patriot Game. The Senior quarterback transfer from Ithaca played in a season-opening game against Pewamo-Westphalia on Alma College's field that he estimated had 8-9,000 fans, but he was playing wide receiver in that game before taking over at QB later late season.
Now, he'll be dealing with crowd noise as a quarterback trying to make adjustments.
"We had playoff games where you have people standing around the fences and stuff," Smith said. "But personally at quarterback, I've never really played in a game as big as the Patriot Game.
"It's really loud. It's fun. All that energy is great. Just come ready. You've got to be focused, even though there's a lot going on."
The Trojans faced a South Lyon East team last week that's 0-3, but gave Central a good warm-up for the Titans, considering the Cougars had a giant NFL-sized offensive line that rivals that of West. Central beat South Lyon 38-0, while the Titans beat 2-1 Holt 26-21 Saturday night, as the two school played on different nights.
Both teams enter the game 2-1 and one two-game win streaks after dropping their openers.
"They're a physical football team, the way they run the ball, their defense," Schugars said of the Titans, who won 21-14 last season and 29-27 the year before to a snap a three-year win streak by Central. "They attack, attack, attack. We have to match their physicality. I told my kids that and then you match their intensity. And obviously in a game like this, you can't make mistakes."
The Trojans added a new wrinkle into their offense this season, using the wildcat formation several times a game with sophomore running back Josh Burnham lining up at quarterback and taking a direct snap from center.
"It's something new we've thrown in this year," Burnham said, "just trying to get more speed on to the edge."
Central has split carries almost evenly between Burnham and Austin Bills, with Burham rushing for 195 yards and two TDs the last two games for a 6.7-per-carry average. Bills has 170 yards, 2 TDs and a 6.5 average. Add Smith's 147 yards and two TDs to that, and the trio has accounted for 512 rush yards in two games. Smith has also thrown for 377 yards, four TDs and four interceptions this season.
Friday's weather forecast calls for warm temperatures (high of 80; low of 64), mild wind and a 20-percent chance of evening precipitation.
"I just want to win this one," Central senior linebacker Mitch Stachnik said. "That's all I want to do."