Red Wings cancel golf outing, alumni game
TRAVERSE CITY — The Detroit Red Wings cancelled their Training Camp Golf Classic and Alumni Hockey Game scheduled for next week in Traverse City, citing the ongoing COVID-19 pandemic and guidelines provided by the NHL.
"Recent restrictions from the NHL have mandated the cancellations to ensure the health and wellbeing of all participants," a team press release said.
As of Tuesday, the NHL Prospect Tournament and main Detroit Red Wings Training Camp can proceed as planned and scheduled. Online ticket orders for the Alumni Game have been refunded. Those who purchased tickets for this event and have not received a refund can call Centre Ice Arena at 231-933-7465.
The prospect tournament begins Sept. 16.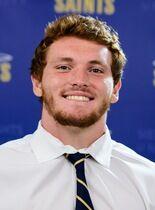 Callery powers SHU defense
BOURBONNAIS, Ill. — Sienna Heights redshirt junior Gabe Callery pulled down nine tackles and had one of the two interceptions for the SHU defense in its 20-17 loss Saturday at No. 10 Olivet Nazarene.
Callery is a 2017 graduate of Traverse City St. Francis High School.
The Saints (0-1) are off this Saturday before hosting Saint Xavier on Sept. 18.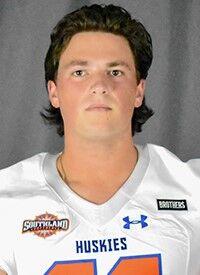 Buell garners Southland honor
FRISCO, Tex. — Houston Baptist junior punter Brady Buell earned this week's Southland Conference Special Teams Player of the Week honor.
He averaged a school-record 50.9 yards per punt on nine attempts in a 27-17 loss to New Mexico Thursday. Buell is a 2017 graduate of Traverse City St. Francis who transferred from Central Michigan.
Four of his nine punts were downed inside the 20, with a pair downed inside the 2-yard line.
The Huskies (0-1) host Northern Colorado at 6 p.m. Saturday. The game will stream on ESPN+.
Spectators to return at horse shows
WILLIAMSBURG — Flintfields Horse Park opens for spectators during three events in the final two weeks of the Great Lakes Equestrian Festival. They are the Silver Oak Jumper Tournament (Sept. 12, 2 p.m.), the Major League Show Jumping (Sept. 17, 4 p.m.) and American Gold Cup Grand Prix (Sept. 18, 2 p.m.)
The final week features two CSI events, the highest ranking possible by prize money classification.
Admission is free of charge. Gates will open one hour before the start time of each class.
Disc golf tourney
KINGSLEY — The Secret Handshake Gang hosts the 2021 Carly Lewis Memorial disc golf tournament Sept. 18 at Carly's Pond in Kingsley.
Entry is $30 per person and includes two rounds of 18 holes with a cash purse. Lunch provided by Jimmy John's.
Register at discgolfscene.com.