Peterson wins GLIAC honor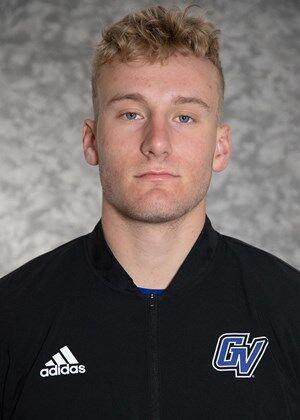 ALLENDALE — Grand Valley State sophomore quarterback Cade Peterson was named GLIAC Offensive Player of the Week, the league announced Monday. The GVSU junior by credit hours played football at Glen Lake.
Peterson completed 14-of-20 passes for 251 yards and four touchdowns, while rushing for 32 yards on four carries in just one half of action as GVSU claimed a 70-9 league victory over Northwood. He guided the Lakers' offense to six first half TDs on six first-half possessions, 406 yards of total offense on 38 plays, 19 first downs and a 10.7 yards per play average.
Peterson also earned the honor following GVSU's win over Wisconsin-La Crosse.
No. 6 Grand Valley State will host No. 3 Ferris State Saturday, Saturday night at 7 p.m.
Jenkinson named MIAA golfer of the week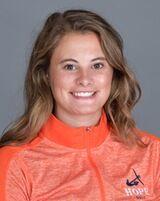 HOLLAND — Hope College's Megan Jenkinson was selected as the Michigan Intercollegiate Athletic Association Women's Golfer of the Week.
The senior biomedical and biomechanical engineering major is a graduate of Traverse City West Senior High. She is receiving the honor for the first time.
Jenkinson helped the Flying Dutch win their 10th MIAA championship last weekend by carding rounds of 74 and 82 during the MIAA Fall Finish at Bedford Valley Country Club in Battle Creek. Saturday's 74 was a career-low for Jenkinson.
Linden 17th at Boston
BOSTON — Charlevoix resident Des Linden finished 17th in the women's elite field at the 125th Boston Marathon with a time of 2:35:25, ranking her fifth among Americans. The 2021 running of the race was held in the fall for the first time.
Linden said Monday's race was a "suffer-fest" in an interview with WBZ and credited the crowds for helping her persevere.
"Today wasn't the day I wanted, but I felt loved and embraced by the city," Linden said. "I'm so lucky to be loved on my worst day. Patriots, Bruins, Red Sox, they don't get that. Marathoners, they're gonna love you at your best and they're gonna love you at your worst."
In 2018, Linden became the first American to win the race since 1985.
Bills represents Tritons
GRAND RAPIDS — Traverse City Tritons junior Avery Bills broke a 21-year-old program record with a 2:14.45 in the 200 individual medley Saturday at the MISCA Championship meet, dropping 2.5 seconds off her season best time. She missed the cut for the Division 1 state finals by less than one second. Bills also raced a 59.95 in the 100 backstroke.
The record in the 200 IM was previously held by Courtney Greening (TC Central) in 2000 with a time of 2:15.93