TRAVERSE CITY — The Great Lakes Resorters won the franchise's first game over the Traverse City Pit Spitters, holding on for a 10-8 win Thursday.
The game lasted almost four hours, ending at 10:48.
The Spitters batted around in the ninth inning — drawing six walks combined off Sam Replogle and Brody Maynard, including five in a row at one point — but came up two short of tying the contest. Maynard struck out Craig Corliss to end the game at 10:47 p.m.
The Spitters (5-2) got to starter Kaden Alexander for three runs over 2.2 innings, but the Resorters bullpen of Case Jaworski, Robby Caro, Joey Muzljakovich and Derek Yoo followed with 5.2 scoreless innings.
Great Lakes touched up Spitters starter Trenton Wood, who had started for the Resorters last Sunday. He gave up four earned runs in 1.1 frames. Cade Heil came on for 3.2 scoreless innings, and Beau Keathley, Zach Fruit and Evan Gates each left the game unscathed.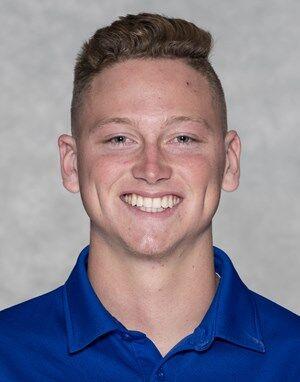 The Resorters (2-5), whose only other win came July 3 against the Northern Michigan Dune Bears, were led by Kyle Riesselmann's 3-for-4 night with five RBIs. Riesselmann delivered two-run RBI singles in both the second and sixth innings and walked with the bases loaded in the eighth.
Christian Garcia and Cooper Peterson each drove in two runs, and Brett Zimmerman added an RBI, walked three times and scored three runs as all three local Resorters players — Peterson, Zimmerman and Muzljakovich — played in the same Northwoods game for the first time.
Evan Maday drove in three runs for the Spitters as every TC starter but one drew at least one of 11 Resorters walks.