KOKOMO, Ind. — The Traverse Pit Spitters and Kokomo Jackrabbits split a doubleheader at Kokomo Municipal Stadium on Wednesday.
The Pit Spitters rallied with six runs in the final two innings to steal the day game, 7-6. Kokomo made a similar maneuver in the nightcap, scoring four runs in the eighth to grab a 5-3 victory.
Traverse City trailed 6-1 heading to the opener's eighth innings, and the Spitters managed to score four runs on one hit.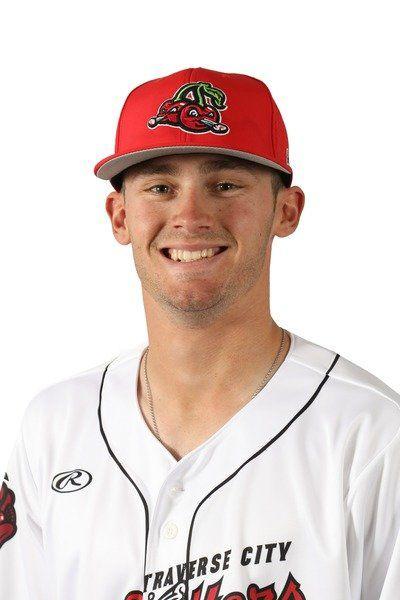 Mario Camilletti walked. Michael Slaten walked. Evan Maday walked. TC centerfielder Jake Wilson delivered with a bases-clearing triple. Chase Andrews drove Wilson home on a fielder's choice to cut Kokomo's lead to one.
In the ninth, Traverse City's Daniel Head reached after being hit by a pitch, and Camilletti singled. Andrew Morrow doubled them both home to grab a 6-5 lead.
Pat Hohlfeld earned the win with two innings of hitless relief. Jackrabbits reliever Ryan Boyer took the loss by giving up both runs in the ninth.
Slaten and Morrow each picked up two hits in the game, while Wilson was 3 for 3 with four RBI.
The tables turned on Traverse City in the second half of the twinbill.
Leading 3-1 entering the bottom of the eighth inning, Pit Spitters reliever Conrad Voss gave up three runs on two hits and a walk in one-third of an inning. Chase Gearing entered after the first three Kokomo batters reached base, but not much changed.
Gearing allowed back-to-back RBI singles and gave up an earned run of his own. The earned run averages of Voss and Gearing increased to over 8.00 for each of them.
Joey Haass picked up the win for the Jackrabbits and Boyer notched the save.
Seven Pit Spitters each picked up one hit in the game. Andrew Proctor drove in two runs. Morrow had one RBI.