ALLENDALE — Leland finds itself in a three-way tie for second place after the first round of the Division 4 golf finals at Grand Valley State's The Meadows.
The Comets, Everest Collegiate and University Liggett each sit at 337 team strokes — 14 behind Kalamazoo Hackett (323).
"We're in a good spot. We get to be in the final group for the final day," Leland coach Nate Sneed said. "I told the guys we didn't play our best round of the season, but you can't win or lose the state championship on the first day. They gained some momentum on their final holes today and it should be an exciting day tomorrow for us."
Sneed said he wasn't looking for anything different in his team's approach to Saturday's final round, but just that his players might play a bit better.
"It was a tough course, there were a lot of high scores out there," Sneed said. "I'm proud of how they responded. Their spirits were high and they made intelligent decisions in bad spots. I wouldn't change anything, we just keep playing our game."
Nate Ball led Leland's strong effort with an 81 (+9), earning him a tie for 11th overall and leaving him eight strokes back of co-leaders Austin Fauser (+1) of Clinton and Mitch Lowney (+1) of Everest Collegiate.
Ball birdied No. 1, carded seven pars and bogeyed 10 times.
"Nate's course management was extraordinary today," Sneed said. "He was aggressive when he needed to be aggressive. He was smart when he needed to be smart. It was reassuring for him. He always wants to play best on the brightest stage. I think he's going to do even better tomorrow."
All five Comets shot 90 or lower. Each team's low four count for the team's total.
Aidan Coleman shot 84, Justin Bardenhagen 85, Quinn Maleski 87 and Colin Satterwhite 90. Coleman and Bardenhagen combined for three additional birdies.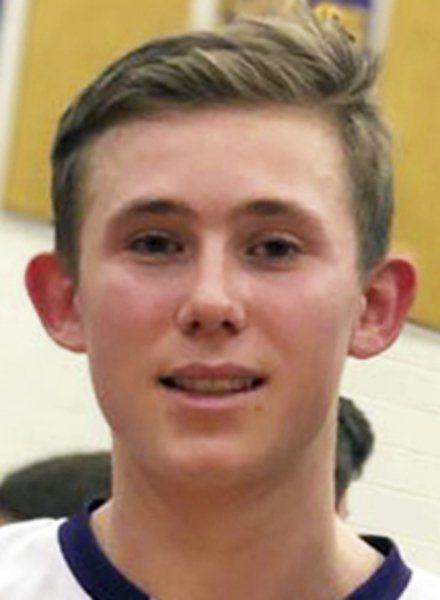 Frankfort's Will Newbold carded a 78 (+6), good enough for sixth place and the highest standing among local competitors. Newbold's Panthers sit tied for eighth place as a team (360).
Luke Hammon shot 89 for Frankfort, Jack Reznich 94, Daniel Newbold 99 and Riley Thorr 114.
Suttons Bay's Ethan Sommerfield climbed into a tie for 11th and helped the Norsemen to a sixth-place standing after the opening round. Sommerfield shot an 81.
Sommerfield played even throughout much of his round, collecting 11 pars.
Norsemen teammates Matthew Smith (83), Sean Wilson (88), Cam Knaub (95) and Sam Vukasavich/Cesar Ramirez (113) rounded out the team.
It was strong showing from the Northwest Conference as a whole.
"Suttons Bay is in the top 10, Frankfort is in the top 10. We have really good athletes in the Northwest Conference and really good golfers in the Northwest Conference," Sneed said. "Just because we're up north doesn't mean we should be taken lightly."
East Jordan's Miles Imel (100) and Manistee Catholic Central's John Slivka (76) and Preston Picardat (88) completed the field of area athletes.
Division 1
Traverse City West's Murphy Kehoe shot an 11-over 83 as the only local competitor at the Division 1 golf finals at The Fortress in Frankenmuth.
Kehoe carded two birdies on the day (Nos. 1, 8), a par-5 and par-4, respectively.
Kehoe sits 13 strokes behind leader Carter Housler (-2) of Grand Ledge. Lake Orion leads the team standings after shooting a 294 (+6).
Division 2
Gaylord's Brendon Gouin — the top Big North Conference golfer — shot an 80 (+8) in the opening round of the Division 2 state finals at Michigan State's Forest Akers West on Friday.
Blue Devils teammate Kyle Putnam was right behind him with an 81 (+9) as the pair competed as the only two local athletes in the Division 2 field.
Gouin played a majority of his holes to par, completing 11 even holes. He never birdied, bogeyed six times and double bogeyed once.
Putnam only found two results during play, with nine pars and nine bogeys.
The pair sit nine and 10 strokes back, respectively, of co-leaders Charlie DeLong (-1) of DeWitt and Brad Smithson (-1) of Forest Hills Eastern.
Forest Hills Northern leads the tournament with a 296 as three players scored in the top five.
Division 3
Elk Rapids golfer Joshua Lavely led Elk Rapids to a standing within the top 10 (ninth) after the first round of the Division 3 state golf finals at Ferris State's Katke on Friday.
Lavely shot 1 77 (+5) — good enough for 12th overall — five strokes back of leader Zachary Gildner of Cheboygan (E).
Lavely turned in one birdie on No. 12, carded 12 pars, four bogeys and one double bogey.
Elks teammate Jack Hawkins shot 7-over, and showed flashes of brilliance with three birdies. Preston Ball (+16), Gage Vowells (+24) and Mitchell Emke (+29) rounded out the complete Elk Rapids team.
Charlevoix's Jake Beaudoin is tied for 13th, competing without his team. Beaudoin hit one birdie and may have found himself in the top 10 if not for a triple bogey on No. 9.
Manistee's Jayden O'Hagan (+8) and Boyne City's Harry Moody (+11) competed as individuals as well.