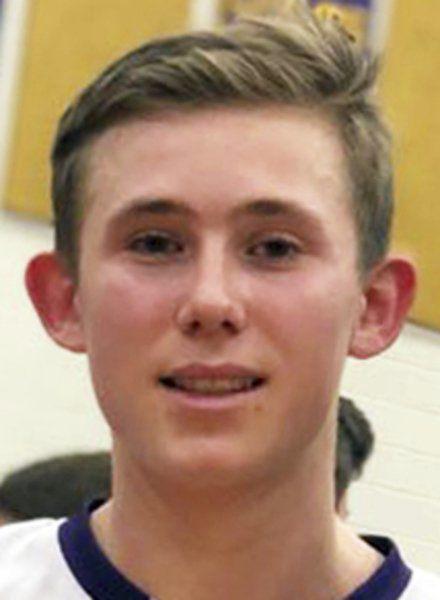 ALLENDALE — Ethan Sommerfield and Will Newbold placed in the top 10 individually and Leland, Suttons Bay and Frankfort all finished in the top eight at the Division 4 boys golf state finals Saturday.
Leland ended the day third in the D-4 finals, shooting a second-day 340 after a 337 Friday.
Suttons Bay placed seventh and Frankfort eighth, improving its second-day score by 11 strokes.
Newbold shot a 78 for the second straight day at The Meadows on the campus of Grand Valley State University to finish in a fifth-place tie with Kalamazoo Hackett's Will Verduzco.
Manistee Catholic's John Slivka shot a two-day total of 158 to end up in a three-way tie for eighth place.
Quinn Maleski shot a second-day 76 to end up at 163 for the two days. Nate Ball (81-84—165), Justin Bardenhagen (85-84—169) and Aidan Coleman (84-96—180) rounded out the Comets' counters.
Suttons Bay was led by Sommerfield (81-74—155), Matthew Smith (83-89—172), Sean Wilson (88-91—179) and Cam Knaub (95-97—192). Sommerfield carded five birdies during his career-best round.
Frankfort's top scorers were Newbold (78-78—156), Luke Hammon (89-87—176), Daniel Newbold (99-88—187) and Jack Reznich (94-96—190).
Slivka (76-82—158) posted the second-best score among all individual qualifiers, and the Sabers' Preston Picardat shot 88-85—173 and East Jordan's Miles Imel came in at 100-104—204.
DIVISION 1
Traverse City West's Murphy Kehoe shot a second-day 81 at Frankenmuth's The Fortress.
He ended up with an 83-81—164 to finish 12th among individual qualifiers.
DIVISION 2
Gaylord's Brendon Gouin took five strokes off his first-round score to end up tied for ninth place and earn all-state honors.
He shot an 80 on Friday, but rebounded with a 75 Saturday at Forest Akers West on the campus of Michigan State University.
The Blue Devils' Kyle Putnam shot 81-94—175 and Cadillac's Justin LaMonde an 84-83—167.
DIVISION 3
Elk Rapids ended up in sixth as a team, shooting a 337 on top of Friday's 340 to stay ahead of Jackson Lumen Christi. Grand Rapids NorthPointe Christian won with a 624.
Leading the Elks were overall fourth-place finisher Joshua Lavely (77-72—149), Jack Hawkins (79-85—164), Preston Ball (88-97—185), Gage Vowels (96-93—189) and Jacob Lawes (101-99—200).