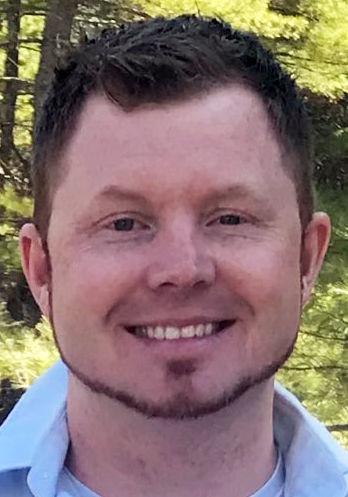 CENTRAL LAKE — Mark Beasley has seen Chase Hibbard up close for years.
So when Hibbard applied for Central Lake's football head coaching vacancy, Beasley knew what he had.
Beasley, the Trojans' athletic director, watched Hibbard coach his own child's Little League team.
"When I see all he does for that Little League, for no pay, that's dedication," Beasley said. "He's there before game scraping the field, there after the game scraping the field. Every inning when he comes back from coaching the bases, he's picking up a rock and tossing it off to the side."
Hibbard officially became Central Lake's football coach Tuesday night at the school's board of education meeting.
The 34-year-old former Mancelona player doesn't have any high school football coaching experience, but Beasley said he's not concerned with that. The Trojans, a co-op eight-player team along with Ellsworth, have most of their assistant coaches returning to help Hibbard's transition, and former head coach Rob Heeke is helping mentor as well.
"His character speaks volumes," Beasley said of Hibbard. "He's heavily involved with Little League, Pop Warner and middle school sports. And last year, he came on as our JV basketball coach and did a tremendous job."
Beasley said there's been "overwhelming support from the community" for Hibbard, ever since it became known he was one of the four candidates.
Beasley also said the Trojans appear to have increased participation numbers from last season, with 21-22 players for varsity and 15-16 in the middle school program.
Hibbard, a 2003 Mancelona graduate and Central Lake resident since 2006, is a supervisor at EJ, the iron works in East Jordan.
He played three years as a varsity running back and outside linebacker at Mancelona, sitting out his senior year because of concussions. That experience also factors into his coaching desires.
"It was a tough decision, but my health is more important than the game of football," Hibbard said. "That's part of my dream, is to keep kids healthy."
Hibbard said he wants to further implement proper tackling and blocking techniques at the program's lower levels to put young players in better position to succeed down the road.
Assistant coaches such as R.J. Shooks have committed to return. Only Jarod Steenwyk, who also coaches Ellsworth's boys basketball team, has said he won't be back, and that is only because of time constraints.
"Mr. Heeke's knowledge of football is unique," Hibbard said. "To fill his shoes is going to be a job in itself, but I'm so excited for it."
The Trojans won the eight-player Division 1 state championship in 2017 under Heeke.
Hibbard said he received word Tuesday during a Little League game that he'd been approved for the Trojans job.
"It really didn't hit met until I got home: 'Man, I'm the Central Lake head football coach,'" he said. "I'm ecstatic and so excited. I can't wait to get on the field and work with those boys. I'm in for the long haul."