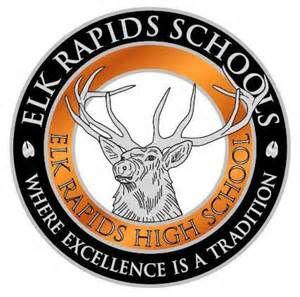 TRAVERSE CITY — Elk Rapids handed Cadillac its first boys league loss since the Vikings joined the Great Northwest High School Bowling Conference for the 2017-18 season.
The Elks topped Cadillac 21-9 in a Saturday match closer than the score indicates. The setback snaps the Vikings' 25-match league win streak.
Zak Miracle led Elk Rapids with games of 230 and 201. Andrew Pearson added a 209 game.
Elk Rapids won both Baker games, 184-183 and 225-178. Cadillac won the first regular game 933-910, but the Elks came back to win the second 956-911. The 10 individual matches were split evenly, with each school winning five.
Kyle Vermilyea led Cadillac with a 226 game, also rolling a 202 for a week-high 428 series.
Cadillac remains in first place overall in the GNHSBC, with TC West's Green team and Elk Rapids' Orange also at 7-1 overall.
In other boys matches, Traverse City West topped Benzie Central 26-4, TC Christian got past Bellaire 27-3, Glen Lake beat TC St. Francis, 29½-½ and TC Central knocked off TC West's JV team 28-2.
On the girls side, Benzie Central needed a two-game Baker roll-off to top Glen Lake after they tied 15-15 (Benzie won roll-off 262-257). TC Christian toppled Cadillac 25-5, TC Central got past TC St. Francis 27½-2½, TC West beat TC Christian's JV 30-0 and TC Christian's JV snuck past Bellaire 21-9.
Girls high games were posted by TC West's Noelle Phillips (203), Glen Lake's Chloe Crick (200), TC Central's Hadley Hilner (183), TC Christian's Ella Wendel (181) and West's Lorelei Nash (178).
West's girls lead the league standings with a perfect 8-0 record (2-0 in Division 1-2), while TC Christian tops the Division 3-4 slate at 4-0.
Other boys high games were posted by TC Christian's Hunter Haldaman (222 and 201) and Bellaire's Connor Campbell (213).