TRAVERSE CITY — The Stanley Cup of high school cross country has been safe and sound in Michigan since 2018.
Twenty-four of the top boys and girls distance runners from across Michigan have the opportunity Saturday to make sure it remains in the Great Lakes State for another year.
"It's a huge honor for me. I'm definitely a little nervous, but I'm excited for the opportunity," Manton High School senior Noah Morrow said. "I'm looking at this as kind of a once-in-a-lifetime opportunity, so I'm ready to go down there and represent Michigan."
"Down there" is Kettering, Ohio, where high school seniors from Michigan as well as Indiana, Illinois and Ohio will compete for bragging rights in the Mid-East Cross Country Championships. The race, which began in 1987, pits the top 12 boys and the top 12 girls from each state against each other in a team competition. The state with the lowest combined score wins the trophy. Each runner on the winning team has his or her name engraved on the cup.
Michigan won in 2018 and 2019. The race did not take place in 2020 because of the COVID-19 pandemic.
"Going for a three-peat is something all of us have talked about," Morrow said. "Michigan has an amazing legacy of incredible distance runners, and to add the Class of '22 to that list would mean a whole lot to me."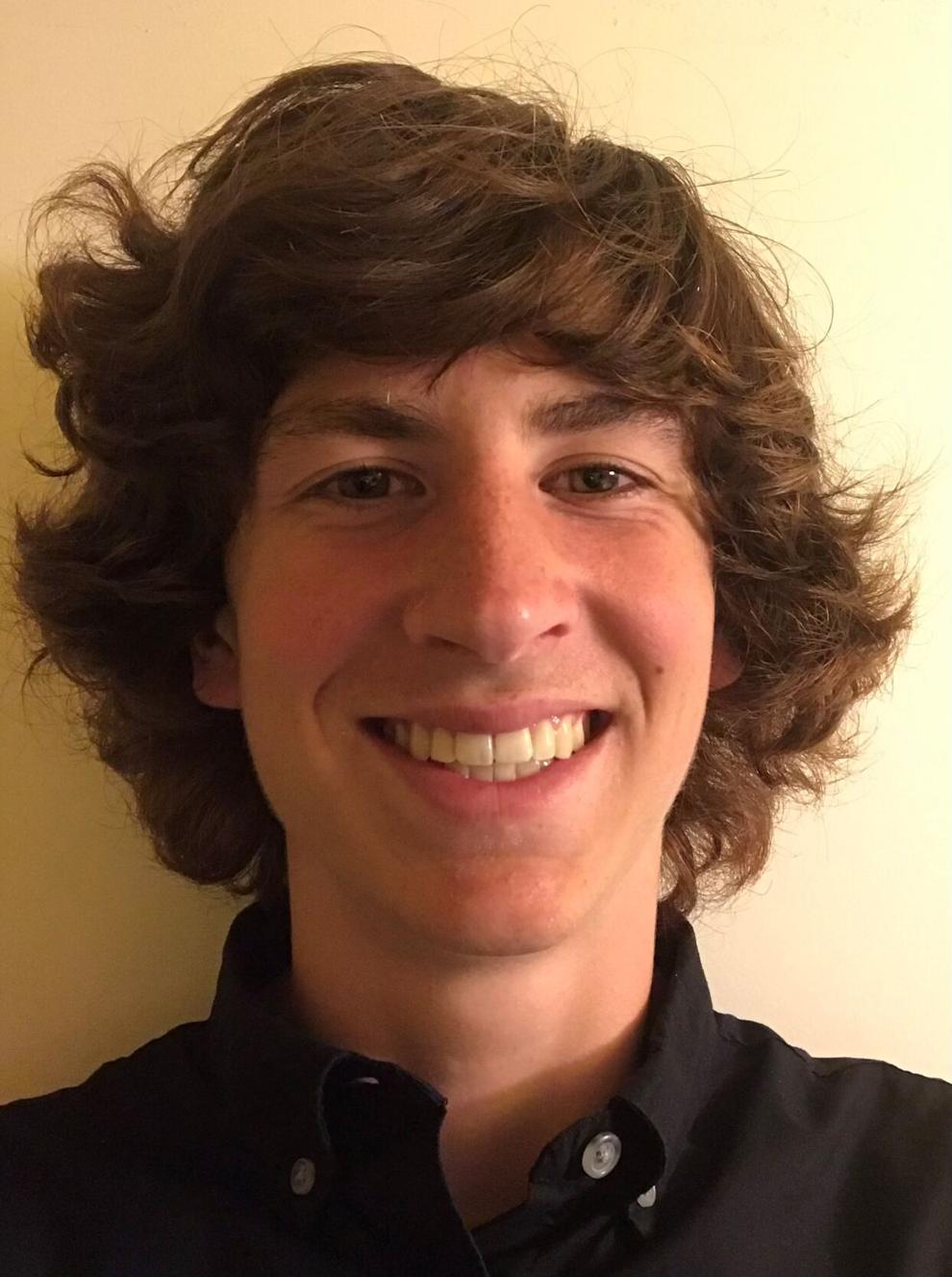 The boys team includes Morrow as well as Traverse City Central High School's Luke VenHuizen, Caleb Jarema of Pinckney, Jack Kelke and Owen Sharnas of Romeo, Garrett Winter of Parchment, Owen Johnson of Ann Arbor, Parker Lambers of Holland Christian, Brady McArdle of Davison, Ben Zwart of Grand Rapids Christian, Matt Zeleke of East Lansing and Klay Grant of Reeths-Puffer.
The girls team is led by TC Central phenom and Division 1 state runner-up Julia Flynn, Maddy Foster and Lauren Sancrant of Temperance Bedford, Madelyn Frens of Grand Rapids Christian, Lisa Luecke of Allen Park, Madi Szymanski of Alpena, Chloe Wall of Waterford Kettering, Audrianna Enns of Hart, Meghan Beute of Grand Rapids Covenant Christian, Haley Deighan of Birmingham Seaholm, Katie Carothers of Brighton and Mara Longenecker of Freeland.
The husband-and-wife coaching duo of George and Mallory Drown, who run the boys and girls programs at Freeland High School, will head up the Michigan team.
"We love cross country, and we love coaching," George Drown said. "This is one of the deepest teams we've ever had on both the boys and girls side. We're pretty solid 1-12 on both sides."
All three of the area runners — Morrow, VenHuizen and Flynn — come in with impressive running resumes.
Morrow finished first at all three Highland Conference meets, took second in both the Division 3 regionals and state finals and then placed seventh at the Michigan Interscholastic Track Coaches Associations Michigan Meet of Champions to qualify for Saturday's race in Ohio.
"I look back at everything I've done, the hours upon hours I've spent training, and ask myself, 'What is this all for?' When I'm out on that course, you have to prove what those hours of training have done," Morrow said. "I just have to push through, endure the pain."
VenHuizen took gold at the Big North Conference championships, the Northern Michigan XC championships and the D1 regionals. He placed fifth at the state finals before taking third at the Meet of Champions, finishing behind D1 state champ Riley Hough and D2 state champ Jarema, who will be his teammate Saturday.
"I'm just excited to race again. A lot of the guys that made it are my friends, so it will be nice to race on a team with them against some of the other best runners in the Midwest," VenHuizen said. "I just love the group of people cross country attracts."
VenHuizen heads to Kenosha, Wisconsin, to race in the Eastbay Midwest Regional on Nov. 27. He'll have to finish in the top eight among runners from 14 states to qualify for the EBXC Foot Locker High School Nationals in San Diego on Dec. 11.
"I'm trying to go in with a positive mindset and get ready for another race I know won't be easy," VenHuizen said.
Flynn is also racing in Kenosha. The elite runner, who won the Michigan Meet of Champions and also took first at the Big North championships, Northern Michigan XC championships and the D1 regionals, has never participated in a race like the one Saturday.
"I don't really know what to expect," Flynn said. "I just love to run. It's a good opportunity, and I qualified. When you qualify for something, it's kind of hard to pass up. People always ask me, 'Julia, where's your next race?' I just get on the bus."
The higher level of competition has Flynn excited. The senior Trojan is usually far ahead of the pack when she competes in northern Michigan, so Saturday should offer runners closer to her talent and skill.
"I'm just going to do my best and see where that takes me," she said. "I'll do my best and run the fastest that I can. I hope I'll have fun being pushed by all of these other amazing athletes around me."