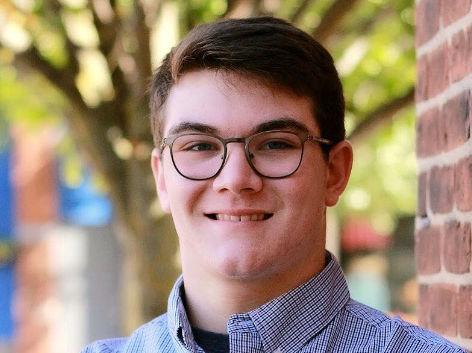 EAST JORDAN — Aurora University typically rosters over 100 football players each year.
You'd think a decent amount would come from fellow Great Lakes state Michigan.
But not so much so ... until now.
East Jordan's Cooper Stevenson committed to play football for the Division 3 school in Illinois, about 45 miles west of downtown Chicago. He'll be the first Michigander on the Spartans' roster since 2017, and only the 11th since 2002.
A Michigan player graced Aurora's roster in just seven of the last 18 years, and none from as far north as Stevenson.
Aurora — coached by former Buffalo Bills receiver Don Beebe — enjoyed a 9-2 season and qualified for the Division 3 playoffs, falling in a wild game to Saint John's University 51-47 in regulation.
Beebe became head coach in 2018, making Stevenson the first Michigan commit landed under Beebe's tenure.
"Cooper is a great football player and a high character young man," said Beebe, whose son Chad plays receiver for the Minnesota Vikings. "He has all the intangibles we look for in our recruits. He will be outstanding football player for us."
Stevenson logged over 100 tackles this — 105, to be exact — including 11 stops for a loss and two fumble recoveries in only eight games played.
Stevenson could have another Michigan native in his class, as Aurora is also recruiting Gaylord running back Jacob Cleaver.
"Michigan has a lot of great high school players and I love the state," said Beebe, who played for nine years in the NFL, winning a Super Bowl with the Green Bay Packers in 1996.
Stevenson — a 6-foot-2, 210-pound three-sport athlete — also drew recruiting interest from Hope College, Alma College, Concordia University and Benedictine University.
He didn't think seriously about playing college ball until Red Devils assistant coach Tyler Kruzel started reaching out to coaches about Stevenson.
"That's when I realized I might have a chance at that," Stevenson said, "and wanted to pursue it."
The honorable mention all-state linebacker took a visit to Aurora last fall, then another in December so his mother could also see the campus.
"Right when I went there, I liked the campus," said Stevenson, who plans to major in business. "It's all right there, aside from the sporting fields. It was in the fall and I remember telling my dad it was so pretty."
Stevenson, three-year varsity starter and all-Northern Michigan Football Conference linebacker, said the Spartan coaches were the best he talked to, and he felt comfortable being shown around campus by a freshman receiver who would later become a teammate, even with a six-hour drive between his hometown and campus.
Stevenson is the first Red Devils player to commit to a college team since defensive lineman Ben Walton (Northwood University) and long snapper James Brown (Adrian College) after the 2013-14 season.