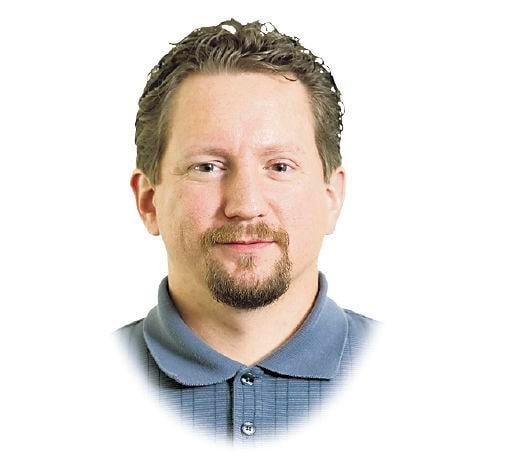 When isn't football football?
When it's not the 11-player variety, apparently.
Even though eight-player football's popularity and influence spread like crazy throughout the state over the last decade or so, some folks aren't getting on board the train.
It's about time they do.
The football variant certainly doesn't get the respect it deserves.
Just because there's a few less players on the field, it seems there's a slice of sports fans — and even media — that won't give it a chance.
Schools that could desperately use the eight-player option because of declining enrollment or participation rates are holding off, even though they have to see the results for other programs that made the plunge.
Just take a look at Suttons Bay, Gaylord St. Mary, Mesick, Central Lake, Bellaire, Brethren, Bear Lake, Forest Area and Onekama as prime examples. All have boasted some big successes in eight-player football after the switch.
Frankly, it's just frustrating how much there's an undeserved stigma with eight-player football.
It's an exciting brand of football. It's a little different, but the same game at its core.
It's doesn't hurt that there's been incredible success in the area in eight-player football. The Record-Eagle coverage area produced a state championship entrant in each of the last five years between Central Lake, Onekama and Suttons Bay. Bellaire made the finals multiple times in eight-player's Michigan infancy.
While we're at it, the eight-player finals deserve to be played at Ford Field in Detroit like the rest of them. The Superior Dome in Marquette is cool and all, but let's keep it even here.
It wouldn't be that hard to make the eight-player Division 1 and 2 games the first games played the Friday and Saturday of the finals, then move 11-player Division 1 and 2 finals — the two biggest ones — to Sunday.
Eight-player football provides the perfect option for schools dealing with smaller enrollments and lower participation numbers. If you're a school with 100 kids or less, what are the odds you can produce five 225-pound (or so) players to provide an offensive line? That's basically what you need in 11-player football.
So eight-player reduces that need to three. Basically, it's the same from there, minus one skill position, depending on what type of offense is employed.
There's more open space (even though the field is a little narrower to compensate), and defensive players get left on their own island much more often, making solid tackling technique an absolute must because often there's nobody else to help you bring down that running back or receiver.
If more space is the issue, one must guess you also don't like 4-on-4 or 3-on-3 hockey?
Suttons Bay is playing in its third straight state championship game this Saturday at 11 a.m. There's a live stream on MHSAA.tv, and the two championship games will be re-aired Nov. 25 on Bally Sports Detroit.
If you enjoy football, give it a chance. You're not going to be disappointed.