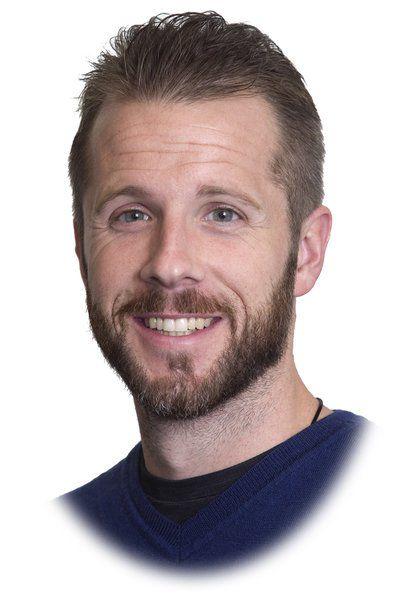 I am notorious for sleeping through my alarm. Well, alarms is definitely more accurate.
Yes, I am that type of person who sets multiple alarms. Looking at my phone right now I have a total of 15 alarms set between 7:30 a.m. and noon.
I am also that type of person who deliberately ignores each of those alarms until the one that I absolutely have to wake up for. The only problem with that is I've now been shutting off my alarms without actually waking up. I've basically trained myself to not sleepwalk but instead sleep-hit-the-snooze.
So given my propensity for this less-than-ideal "skill," I decided to employ a foolproof technique to make sure I didn't sleep through my alarm this past Saturday when I needed to be out of the house by 5 a.m. to get to Marquette to cover Suttons Bay in the eight-player football state championship game for an 11 a.m. kickoff.
That technique? I refer to it as "not sleeping."
I told you, foolproof, right? I can't sleep through an alarm if I never fall asleep.
I used the same technique in 2017 when I had to make the trip over the Mackinac Bridge and to the Superior Dome at Northern Michigan University to cover Central Lake in the eight-player state title game as well. I wrote about my sleepless journey then, too.
That year, I went 34 straight hours without sleep. I topped that this year. By the time I finally fell asleep around 3 a.m. Sunday morning, I'd been up for 40 straight hours.
The odd thing is that I didn't feel the way I thought I should have felt for being awake that long. When I had to stay awake through the night and into the morning for an EEG last November, I took my dog hiking at Brown Bridge to watch the sunrise.
By the time we were heading back after two hours, I was seeing flashes and dots of red everywhere. I also thought I downed tree stump was a bear. Not because it looked like a bear, but because I hallucinated that it turned into a bear and was moving.
Scared the bejeesus out of me.
The 40 hours of no sleep didn't produce any red flashes or dots or tree-stump bears. Just a lot of yawns.
Unfortunately, my trip to Marquette in 2021 didn't produce the same result as my trip in 2017.
Central Lake won its state title then, capping off an unblemished 13-0 season with a 32-30 comeback win over Deckerville. I really thought Suttons Bay was going to do the same.
The Norsemen felt like a team of destiny to me. They'd been to the state championship game the previous two years and lost both times. Heartbreak couldn't strike in the same place three times.
But it did.
Suttons Bay — despite a great effort and three incredible touchdowns of 90, 99 and 55 yards — still came up short, falling to Adrian Lenawee Christian 31-20.
I never felt like Suttons Bay was out of it. I mean, how could I? Just the week before, I watched the Norsemen use the hook-and-ladder play on a 3rd-and-24 with 25 seconds left to tie the state semifinal at 36-36. Then I watched them win the game on a walkoff touchdown.
This was a team you could never count out and a team I didn't want to count out, even down by 11 with less than a minute to play.
But when the game was over, the reality of the loss set in for the players, the coaches and the fans.
Nearly four years ago to the day, I walked out onto the field under the Superior Dome and took photos of joy and jubilation. Saturday, the lens captured grief and dejection.
But the one thing both photos captured was love.
Through joy and jubilation or grief and dejection, the love the players and coaches from the 2017 Central Lake team and the 2021 Suttons Bay team had for each other was as clear as could be.
That bond created through sports — win or lose — is what makes the game so great, so special.
So win or lose, what Central Lake and Suttons Bay created was just that.
So great. So special.