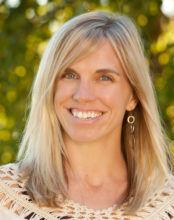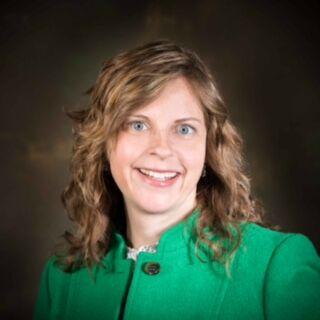 Access to convenient, comfortable and affordable multi-modal transportation has profound impacts on our public health, local economy and quality of life across our region. That's why it's critical for us to work across sectors to find and implement solutions to our region's most pressing mobility and transit access issues. Bay Area Transportation Authority (BATA) and Traverse Area Recreation & Transportation Trails (TART Trails) are two partners focused on community mobility — one of the shared objectives on the NWMI Community Development Coalition Scorecard, a tool to track collective progress toward shared community improvement goals.
A lot has changed for our community's mobility since the start of the COVID-19 pandemic. For BATA, that has meant an initial dip in ridership and reduced staffing resources alongside innovative and flexible service offerings. In 2021, BATA conducted a successful pilot for non-emergency medical transportation, with funding provided by the Grand Traverse Regional Community Foundation. This program demonstrated our community's need for greater access to healthcare in rural areas and the ability for public transit to help meet the need. Today, BATA provides more than 1,000 rides a day and is continuing to see ridership increase. BATA has also launched a new permanent on-demand service to provide highly efficient transportation to the Traverse City area.
For TART Trails, the pandemic reinforced the importance of non-motorized mobility options, demonstrated by a 30% increase in trail use since the beginning of the pandemic. Additionally, over the past several years trail user surveys highlight an increase in people using trails not just for recreation but also for transportation. We know that proximity and access to non-motorized trails is one of the most important factors to their use, which is why TART Trails is focused on implementing a regional vision of making every home a trailhead.
Along with these positive developments, come challenges. The main challenge facing BATA is reduced staffing resources; front-line staffing is around 70% of operating capacity, impacting BATA's ability to meet community transportation needs. BATA is currently offering a $10,000 hiring and retention incentive and competitive wages and benefits to help fill the staffing gap. A challenge for TART Trails is the capacity keep up with the community's needs and demand through collaboration and investment in the care and development of trails including important projects now underway, like the Acme Connector, Three Mile Trail, Boardman Lake Loop Trail, Sleeping Bear Heritage Trail and TART Bayfront Improvement and Expansion.
While there is a long road ahead to further success and solutions, TART Trails and BATA remain steadfast with our missions to support and improve community mobility for the benefit of individuals and families, now and in the future. Our organizations continue to work to integrate transit and trails so that "last mile" can be met. We recognize and celebrate the understanding that the more we can work together the more connected and accessible we can make this region for all.
Learn more about BATA at www.bata.net and TART Trails at www.traversetrails.org. Connect to our shared progress through the Community Development Coalition at www.nwmicommunitydevelopment.org.
About the authors: Julie Clark is the chief executive officer of TART Trails and serves on the Michigan State Parks Advisory Committee and as chair of the Michigan Trails and Greenways Alliance.
Kelly Dunham has served as the executive director of Bay Area Transportation Authority (BATA) since 2016. She started working for BATA in 2009 leading the human resources and operations departments. Prior to that, Dunham worked in private and public organizations. She obtained a bachelor's degree in interdisciplinary studies from Michigan State University and serves on the Networks Northwest Board of Directors and Executive Committee.