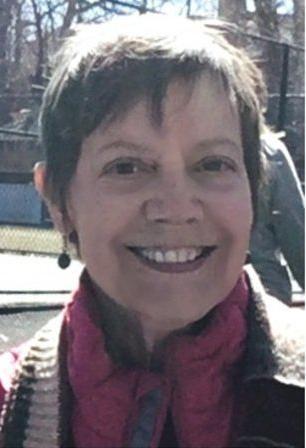 What would Michigan gain from owning an oil tunnel for a Canadian corporation to lease for 99 years? Enbridge would profit greatly, as more than 90 percent of Line 5 oil goes to Canadian markets. Since the Trans Canada pipeline was rejected, Enbridge needs our lucrative shortcut east. Michigan's leaders seem to think the second largest oil company in the world needs our help.
Enbridge's Wisconsin pipelines could reroute oil around the lakes, but that route isn't as profitable as the Straits. Does Enbridge care that currents in the Straits make it the most vulnerable spot for a pipeline? It is a corporation. By definition its job is to maximize profits for shareholders. They are simply doing business.
Our elected leaders are to protect the Great Lakes. We count on the governor to enforce the 1952 Easement for Line 5, which Enbridge repeatedly and egregiously violates. This aged pipeline is unsafe yet will operate seven to 10 more years while Enbridge builds its new line in a tunnel.
Michigan wants Line 5 shut down. Gov. Whitmer promised that, but now she negotiates with Enbridge about a tunnel. Sending a million gallons of oil per hour through a degraded pipeline is senseless. Even more senseless is drilling and digging for a tunnel nearby while oil flows in the degraded line.
If Enbridge wants to build a tunnel, let them go through regulatory procedures once the old line isn't operating. Maybe then they'd reconsider using pipelines around the lakes.
Whitmer's Environment Great Lakes & Energy Department was formed to address climate change, yet she negotiates about a 99-year fossil fuel future. The volume of oil is expected to increase with a tunnel and perhaps change to tar sands oil. What would that do to the rest of Line 5 across our state?
The Enbridge PR blitz says the tunnel means jobs. Decommissioning all of Line 5 and rerouting the propane supply for the U.P. could provide as many jobs as a tunnel. Although only 2 percent of Line 5 propane liquids are for the U.P., it's a valid need. We should make plans now in case of a Line 5 accident that would leave the U.P. out in the cold.
Enbridge touts electrical lines in the tunnel to convince us it's good for Michigan.
However, recent studies by ATC — the company whose lines were ruptured by last year's anchor strike — warns of the danger of encasing electrical cables beside high pressure oil lines inside a tunnel.
What would Michigan gain from owning a tunnel for Enbridge?
The answer is almost nothing, yet we'd bear the risk. It cost Enbridge $1.3 billion to clean up less than 50 feet of the Kalamazoo River when Line 6B failed, yet liability for 500 miles of Great Lakes shoreline is capped at $8 billion. Do the math.
Michigan doesn't need an oil pipeline anymore; Enbridge does. Gov. Whitmer should protect the Great Lakes by decommissioning Line 5 like she promised. Only she can.
About the author: Barbara Stamiris is retired educator and environmental activist. She was an intervener in federal hearings for the Midland nuclear plant. In 1983 she testified before Congress about safety issues at the Midland plant, which never opened. She is a member of Leelanau League of Women Voters, FLOW and Oil & Water Don't Mix. She recently received NMEAC's Environmentalist of the Year Award in the volunteer category.
About the forum: The forum is a periodic column of opinion written by Record-Eagle readers in their areas of expertise. Submissions of 500 words or less may be made by emailing letters@record-eagle.com. Please include biographical information and a photo.