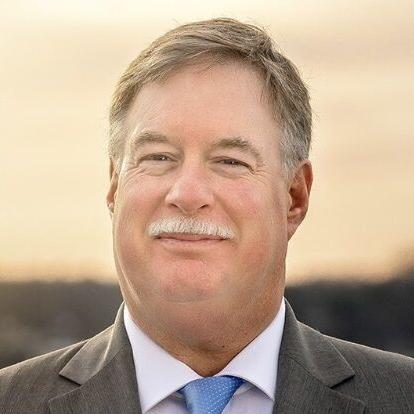 As we face another COVID-19 variant and our hospitals experience a surge of patients, Michigan's nursing shortage has never been more pressing. Meeting patient demand has been an issue even before COVID cases came to our state, but the pandemic has amplified it. We need effective solutions to get more nurses into our hospitals, and a recent plan I offered in the Legislature aims to do it.
My legislation, House Bill 5556, would provide the opportunity for four-year Bachelor of Science degrees for nursing at community colleges that wish to offer them. In 2007, a commissioned study in Michigan looked at how we could get more nurses into our health care system. Beefing up our university system was identified as a possible way to cultivate more talent and fill those spots. In 2014, a pathway for four-year degrees was created for culinary, maritime, cement technology and nursing at community colleges — but nursing was removed from what was signed into law.
We're here, 15 years later, waiting for this problem to be addressed. It's concerning for Grand Traverse County. In the last decade, the average age for the county's population has grown. We need front-line medical professionals who can care for an older community.
The number of people and groups who support this legislation is unbelievable. I wanted to address this issue when I sought to represent our county. My wife is a registered nurse of 34 years and frequently tells me about this shortage. It's gotten more dire recently with increased burnout and people leaving the health care industry entirely. She picks up extra hours during COVID-19, working an extra day every week or every other week to meet demand and fill staffing gaps. I've heard from many community members that we must pursue this reform. Munson Healthcare, Northwestern Michigan College and Traverse Connect also indicated their support.
A big reason for that is what programs like these would mean locally. I've been told at least half of the nurses at Munson Medical Center are 30 to 40 years old and have children. These aren't individuals who are able to head to a large university downstate for a bachelor's degree if they want one. If we include a local option, they can work toward it under flexible hours and continue helping people in their community with their skills.
This legislation may also help communities retain younger nurses. If aspiring nurses from our area go to a four-year university, they may not return to live, work and raise a family. A four-year degree option for these schools will allow for more people to specialize in their community and care for their communities. In many cases, it will further the skills our fine community colleges are delivering to them already.
Two-thirds of all registered nurses in Michigan come from our community colleges, and community colleges throughout the state graduated 7,000 nurses from their two-year RN programs in the last three years. This legislation can be a massive workforce development driver for Michigan, while filling a need that we have long sought as a state.
About the author: Rep. John Roth, of Traverse City, is in his first term in the Michigan House serving residents in the 104th District, which includes Grand Traverse County.