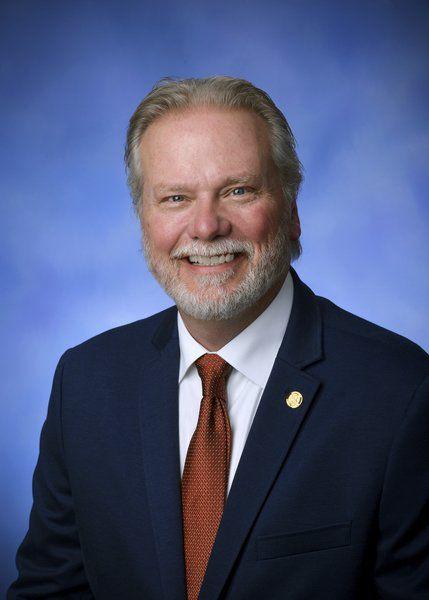 After a long stalemate, Gov. Whitmer last week reversed her position and indicated she is open to a new and secure way to replace the Line 5 pipeline that rests on the floor of the Straits of Mackinac.
All I have to say in response is: "Welcome aboard, Madam Governor!" I am pleased to see the lines of communication between the governor's office and Enbridge open again.
Investing in Line 5 was never the easy solution, but it has always been the best option on the table. We need to continue the conversation to make this option a reality. After thorough study, building a multi-use utility tunnel 100 feet into the bedrock beneath the Straits of Mackinac is the safest and best compromise to replace the aging Line 5 pipeline currently resting on the lake floor.
Without question, keeping Line 5 the way it is today is not a long-term plan. We need to work quickly and responsibly to decommission this pipeline and establish the safest, most secure underground technology to deliver critical fuel supplies between the United States and Canada.
Despite all the hostility in national politics today, working in a bipartisan way on cooperative solutions is what Michigan residents expect and deserve. We don't need partisan antics to add to the tension. We need to agree to put a stop to the political game-playing and work toward reasonable solutions.
The fact is, attempts to stop construction of a new tunnel leave the state with only worse options for replacing Line 5 and safely and reliably delivering energy between the two peninsulas. Other methods for transporting fuel, such as trucking or rail, are much more vulnerable to accidents than a secure underground pipeline.
Beyond the obvious advantages of burying and securing Line 5 deep into the bedrock, this multi-use utility tunnel would pave the way for cheaper and more reliable delivery of critical services like propane, electricity and broadband. Having a means to get petroleum between the northern Lower and Upper Peninsulas cheaply is important to businesses and individuals that live and work here.
We cannot continue to delay this critical infrastructure project.
It made us all nervous when a boat anchor hit Line 5 last year. This incident only serves to underscore how urgently we need to set aside the political theater, get the existing Line 5 decommissioned and move toward a commonsense plan to secure the pipeline underground.
I am pleased the governor has come to the table on this proposal. Compromise is a good thing. Let's keep talking.
Let's get that tunnel construction underway, because the longer you talk the longer it takes to get the pipeline to its new home.
About the author: Jack O'Malley serves the 101st District of the Michigan House of Representatives, which includes Leelanau, Benzie, Manistee and Mason counties