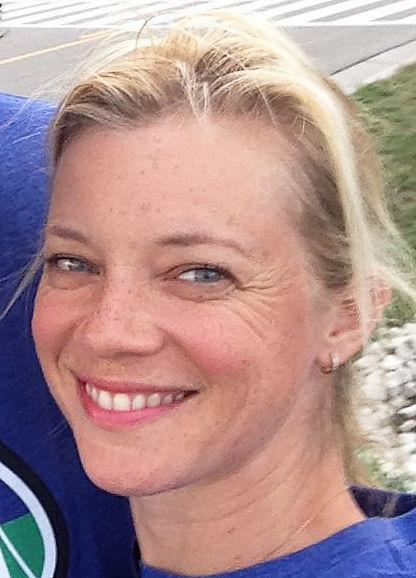 The blue water of pristine Lake Michigan shapes our experience in this region that we cherish.
My husband, Carter Oosterhouse, grew up in Traverse City and co-founded Bonobo Winery, which looks out on West Grand Traverse Bay. I grew up coming to Michigan every summer and always played in the lake and along the shoreline. These magnificent Great Lakes are what make our state so special. I am fortunate now to live in Michigan too, and want to keep these lakes protected and clean for my daughter and our future.
Deeply concerned about the Line 5 petroleum pipelines that run underwater in the Straits of Mackinac, we've marched across the Mackinac Bridge with the Oil & Water Don't Mix campaign. Now, as the company operating those pipelines sues the people of the state it claims to serve, is the most crucial time for Gov. Gretchen Whitmer to show decisive leadership by standing up for the Great Lakes.
It makes no sense to gamble even further with the health and livelihood of Michigan's citizens, and our national identity as the Great Lakes state, by allowing Enbridge's decaying Line 5 pipelines to keep pumping oil through the heart of these freshwater seas. Enbridge has a terrible safety record, including one of the worst U.S. inland oil spills: Michigan's Kalamazoo River watershed in 2010. Enbridge's track record on Line 5 is dismal too, with 33 spills that have dumped more than 1.1 million gallons of oil into Michigan's environment.
Under intense public and political pressure, Canada's Enbridge has proposed replacing the pipelines at the Straits with a $500 million oil tunnel to be built in five to 10 years, while the outdated Line 5 keeps pumping oil. But when Gov. Whitmer sought to speed up that timetable, Enbridge broke off negotiations and sued the State of Michigan and all of us. Apparently not satisfied with 66 years of endangering our Great Lakes, Enbridge wants to force Michigan to lock in another century of using our public waters as a high-risk shortcut to transport oil to Ontario refineries and export markets.
What about the livability of the planet we will pass on to our children and grandchildren? The oil transported by Line 5 originates in the tar sands of Alberta, Canada, and is some of the dirtiest on Earth. Gov. Whitmer has identified climate change as one of our society's greatest challenges and reorganized our state environmental agencies to address it. She clearly understands the need to take immediate action to reduce the fossil-fuel pollutants that put our future in jeopardy.
Political philosophies may divide us Michiganders, but we all cherish the clean water that defines our state and means so much in our hearts and memories. We can't allow the oil pipeline threat to continue. Gov. Whitmer can do the right thing by standing firm against Enbridge and standing up for the Great Lakes. It's time to shut down Line 5 for good.
About the author: Amy Smart is an actress and has been an environmental activist for more than 20 years.