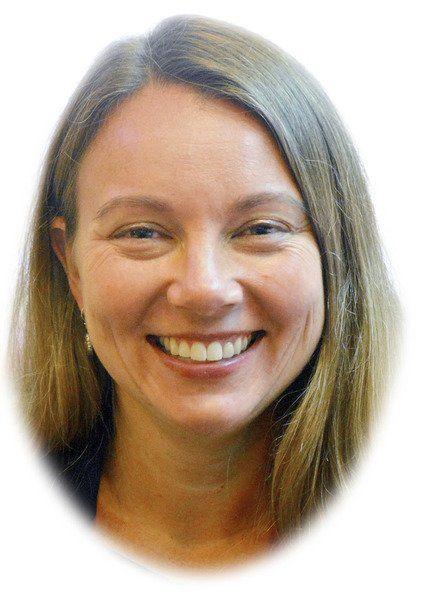 TEDxTraverseCity is focused this week on a hot topic: resilience.
Speakers will examine the concept as it pertains to both an individual's and community's capacity to respond to and recover from trauma or stresses. This conversation isn't unique; in fact, when considering community resilience, Traverse City may even be a little bit behind the planning taking place in regions of a similar size around the country.
We are fortunate here — we have fewer major storms or other natural disasters; we haven't had issues of social or political trauma on the scale of Ferguson or Baltimore. We took a hit, but we made it out of the last recession without losing our Main Street and with a strong portfolio of local businesses.
With the recent federal government shutdown, a few local individuals and organizations rallied to step in and help those who weren't getting their paychecks, and those efforts made a difference.
This community has many of the key traits of resilience already: It's a place where people support each other in great ways; it's a place where someone always has your back.
Resilience is finding a way to harness the wind instead of being blown over by it. It is system learning; it is building in back-up plans and redundancies for critical systems and supports. It is sharing an understanding with your neighbors of the potential that can be realized with many hands, like a barn raising. Going a step further, resilient community practices include dispersed decision-making, adaptive system thinking and shared learning.
Some of the key factors to help a community build and sustain resilience come about in preparedness, planning, financial stability, and community cohesiveness.
Our emergency responders play a big role in being ready to weather a storm, but arguably, so do the businesses, municipalities and nonprofit organizations.
Community strength comes from local leaders working together to address challenges and maintain strong communications, even on thorny issues. A diverse portfolio of healthy businesses is essential — it not only sustains the economy of the community in good times, but also helps prevent a domino effect that could occur if a large employer had to close its doors.
Of course, the Grand Traverse region has many people and organizations working to help diversify our business portfolio and expand our economic resiliency, though we have not always worked in a coordinated, streamlined way.
Today, there is important work underway to understand and plan for the future; our community is redoubling its efforts to strengthen the economic backbone. The planning work taking place focuses on bringing together and maintaining an engaged and connected public and private sector and agreeing upon key priorities of focus.
In the not-so-distant future, the economic development efforts will include a deliberate focus on business attraction and retention. Through focused efforts to diversify the types of businesses and jobs available, we will be enhancing our regional resilience.
As individuals, within our daily lives, it's often hard to take a moment to reflect on abstract, unpredictable challenges that might lie ahead. Yet many people keep a flashlight nearby, a little cash on hand, and some dry goods in the cupboard.
We recognize that it's essential to be prepared, and to adapt to constant changes in our economy, culture, environment, to ensure the health and safety of our families and our community. And while we can't control all of those changes, we do have the ability to influence some, and to be thoughtful in planning for all those factors that we can impact.
Bolstering our regional economy through factors like community cohesiveness, business diversity and access to economic opportunity and capital will expand our resilience. That resilience helps us be prepared for crises and down times and — more importantly — it allows us to take full advantage of the opportunities ahead.
Whitney Waara is the Executive Director of the Traverse City Area Chamber of Commerce. Contact her at whitney@tccchamber.org.