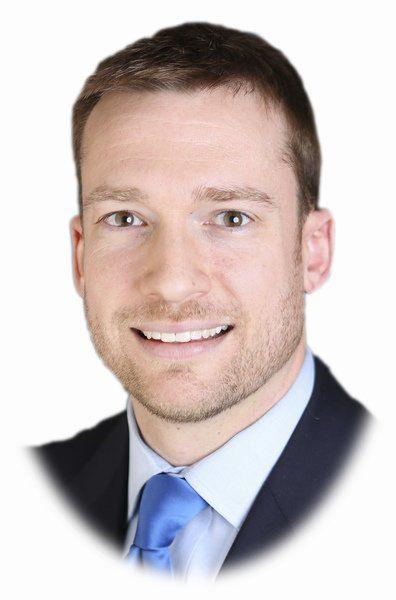 The calendar says summer vacation. But for those in the world of legislative advocacy it's no time to take a break.
Many of my colleagues in Lansing are envious that I get to live where so many come from around the state, country and beyond to enjoy their summer holidays. For the Traverse City Area Chamber of Commerce, however, it's our job to keep our region economically competitive, help advocate for our regional infrastructure and improve the quality of life for our workforce and businesses. That means the summer season is a time to roll up our sleeves and push hard for our legislative priorities as state lawmakers craft budgets and set their legislative agendas for the rest of the year.
This spring, the chamber and its partners at the Northern Michigan Chamber Alliance issued the "Four Pillars of Rural Prosperity" legislative agenda that encompassed a wide range of solutions targeting rural business development, talent attraction to our region, rural and small city housing development and improved access to quality child care.
More recently, the chambers issued a 5-point road funding plan with recommendations specific to Northern Michigan as state lawmakers get ready to tackle the long-discussed issue of needed road and bridge repairs in Michigan.
Late last month, the chamber authored a letter to Gov. Gretchen Whitmer underscoring our organization's support for other high-priority topics in the area of workforce development and education funding. It outlined our support for addressing our region's talent gap through initiatives including the Michigan Opportunity and Reconnect programs proposed by the governor. The chamber supports teaming those with other successful efforts already underway including the Going Pro and Michigan New Job Training Programs that have been widely utilized by Northern Michigan businesses.
We will also be engaging the legislature to ensure that gains made last year in funding for competitive robotics programs for extracurricular robotics activities are maintained in this year's state budget. The recently passed School Aid Budget in the Michigan House cut this funding and language that saw hundreds of students in hundreds of school districts around the state launch competitive robotics teams — many of which have competed at the national and global level.
Much of the new growth this year has come in northern Michigan and it's important to give our students opportunities and access to experiences that will allow them to compete for the jobs of the 21st century. Those jobs will require strong STEM skills and passion which can be learned at a young age, and robotics is a fun and engaging way to do that. We're calling on STEM supporters around the region to contact their legislators and request that the 2019-2020 budget contain the language for competitive robotics grants as passed by the Michigan Senate. Kudos to northern Michigan Senator Wayne Schmidt (37th, Traverse City) for leading this charge.
That's a vast legislative agenda, to be sure. But the chamber represents a wide range of business and community interests and organizations across the Grand Traverse region. Our constituencies are as varied as Michigan's weather, so it's important to make our voice heard on a wide range of issues and work with lawmakers across the political spectrum.
We won't succeed on everything. But legislative advocacy is analogous to the sport of baseball, and if you can hit .300 for the year it's been a pretty good season. Plus, the work that's done today lays a foundation, opens doors and builds momentum for future success.
So enjoy your summer, take in everything northwest Lower Michigan has to offer and rest assured that the chamber will be working hard in the coming days, weeks and months to bolster our business sector, strengthen our community's infrastructure and its institutions and help improve our region's quality of life. It won't be a day at the beach — but if we're successful it will certainly be a worthwhile summer.
Kent Wood is the Director of Government Relations for the Traverse City Area Chamber of Commerce. Contact him at kentw@tcchamber.org.