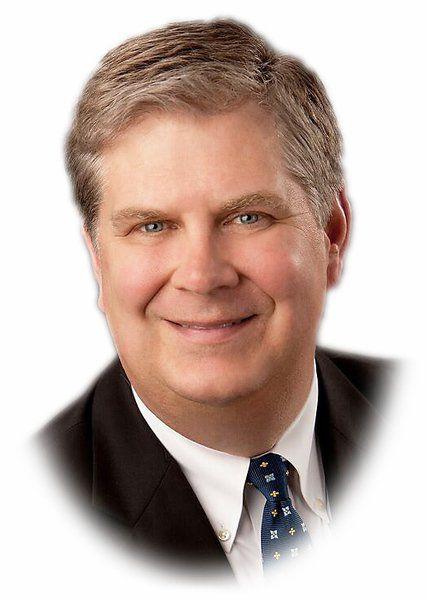 There have been some amazing moments in the history of Munson Healthcare.
In Charlevoix, the hospital's first administrator and pioneer physician Robert Bruce Armstrong, M.D., flew in an open cockpit plane with a U.S. Army pilot to Beaver Island in February 1923 during a blinding snowstorm to try and save a young man's life who was injured in a logging incident. The patient lived, the pilot received a Distinguished Flying Cross — and Dr. Armstrong kept delivering babies, ministering compassionate care, and helping his patients live fulfilling lives.
In 1983, a 2-year-old girl fell on some shards of glass from a broken window. Her ring finger was severed. Her parents rushed her to Grayling Hospital where she was stabilized and then transferred to Munson Medical Center for specialty care. There, orthopedic surgeons were able to reattach the severed portion of her tiny finger using the latest technology at that time. In 2008, she was married and her husband slipped a ring on that finger. "Having my finger on my wedding day meant a lot," she told us.
Those are two amazing stories, 60 years apart. Today, we continue to hear how Munson Healthcare helps to improve lives. A mother of a patient recently wrote about her experience in Cadillac Hospital's Emergency Department. Her characterization of the nursing staff?
"They were all amazing."
These stories are possible because communities have supported high-quality health care in northern Michigan for many years. As these hospitals and support services in each community have become members of the Munson Healthcare family, it gives me great pride to know that we have remained true to our values.
If you would have told me 12 years ago that Munson Healthcare would be what it is today, I would have questioned that possibility. But here we are, a larger health system, but still nurturing the vision that Dr. Munson, Dr. Armstrong and many, many others have had over the years.
We have been working hard to integrate operations to benefit the experience our patients have through a single electronic medical record, coordinated community health initiatives, and a network of physicians who travel throughout the region to bring specialty care close to home. It's only natural that our marketing and brand reflect that level of integration and dedication.
As we looked back and asked ourselves who we are as a health care system, we realized that it's not about us. It's about our patients and the residents of our communities. The care and compassion we provide helps them return to the "amazing" families, jobs, hobbies and desires they have for their lives.
Throughout northern Michigan, each of the nine Munson Healthcare hospitals, along with local providers and support services, have been serving patients for 50 to 100 years. No other health system knows or understands our communities better than Munson Healthcare. We wanted our new marketing and brand campaign to celebrate the relationships we have with our patients and how vested we are in helping them return to the "amazing" lives they lead, or providing "amazing" support and compassion in difficult times, like near the end of life.
We can only accomplish this with your help. Community connections and input are critical to how we meet needs. We are committed to working together with our communities and our patients to evolve health care — to begin having more conversations about what really matters to patients and residents.
What does "Amazing" health care mean to you? What "amazing" things have you accomplished following our care?
I invite you to share your story with us at www.munsonhealthcare.org/amazing or use #simplyamazing.
I look forward to hearing your stories and having more conversations so we can continue to support the "amazing" people we serve — whether you're continuing from where you left off or on to new adventures, working toward a goal or seeking tips for a healthier lifestyle, you have a life to live — a life that is simply amazing.
Ed Ness is president and chief executive officer of Munson Healthcare.