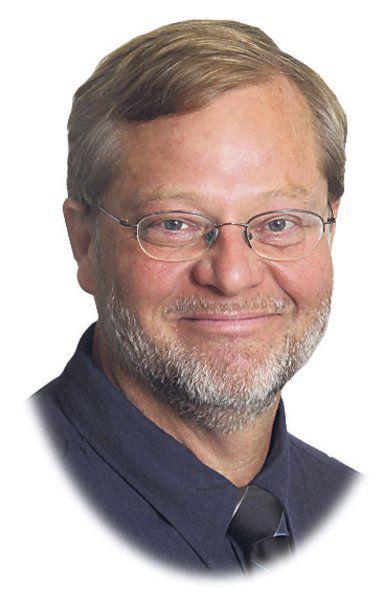 Providing a sufficient supply of workforce housing is a problem not only in Traverse City, but most everywhere. It's not a new problem — but it does seem the issue is becoming more acute.
The eventual solution will be complicated. Solutions to big problems are always messy.
I imagine that parts of the local solution will include new construction both in town and in surrounding townships, re-purposing existing structures, more efficient use of ground space and some residents making do with living situations less than ideal.
My personal history is filled with a variety of workforce housing solutions, including some less than ideal.
— I lived in a van down by the river. Actually it was a wide spot in the Colorado River called Lake Mead, and it was just a two-week stop during an extended vagabonding adventure. But I did some writing there, so I guess I can call it workforce housing.
— I lived for a short time in a house without furniture. In the pre-internet era, I accepted a job 2,000 miles from Michigan. I found a house via classified advertisement and agreed via telephone to rent it. When I arrived a week later, I discovered the "furnished home" was a sagging wreck, and the furniture consisted of a single folding chair and a dusty mattress flopped on the torn linoleum floor. I made do for two weeks until my initial deposit was used up.
— Then I moved into a government-subsidized apartment. It was unfurnished, but it had carpeting, was clean and 50 years newer. I bought a used bed, table and chair.
— A year later, I'd made some friends and moved in with one to save money. Steve, a state health inspector, owned a single-wide mobile home in a raw dirt-road development scratched out of the sagebrush plain a few miles from town. Steve mostly was gone on weekends to visit his girlfriend, so the arrangement was relatively quiet. But during the week, he'd sometimes play Creedence Clearwater Revival tunes at high volume late at night. "Run Through the Jungle" did not serve as a calming lullaby. But Steve did provide a gas grill out on the deck. One midwinter Saturday afternoon, I popped outside to check on some sizzling chicken. From under a thick curtain of huge snowflakes, a neighbor's car crawled out just a stone's throw from where I stood. I waved the tongs in a friendly greeting, then realized I was wearing only cowboy boots, gym shorts and a dusting of fresh snow atop my head.
— I looked at something advertised as "student housing" that was 20 miles from campus. It turned out to be a tiny converted shed without running water in someone's backyard. The owner proudly showed me the plywood bench he had built that concealed one of those toilet-seat-and-plastic-bag contraptions, which could be pulled out into the middle of the carpet when you had to do some business. I decided to rent a place closer to school.
— I lived in two seedy apartments in Milwaukee, each for a year. The first was cramped, gloomy and a two-mile walk from work. The second was much closer and had better light, but turned out to have a cockroach problem. I never got my security deposit back.
— In another state, I set up housekeeping in an apartment that had a fine rural view, but was 15 miles from town, groceries, social activities. A year later, I moved to town, into a converted garage featuring a king-size Murphy bed that folded down smack in the middle of the entry/living/dining room. The bathroom door and the refrigerator each were just three feet from my pillow. It was an efficient little house, and the landlord returned my security deposit.
— When my wife and I moved to Marquette, we found a lovely little place just a block from Lake Superior. It was in a three-story brick mansion that had been converted into apartments. We got part of the walk-out basement. The little living room featured an ancestral fireplace that was larger than our kitchen.
— Our first place in Traverse City was filled to the brim with authentic but faded 1960s furniture — spindly chrome, curved plywood and geometric-patterned fabrics in lime green and orange. We ended up stacking it all in the second bedroom like a big jigsaw puzzle so we could use our own stuff in the rest of the basement apartment. It was nice that we had reserved parking spots in the driveway, but we had to walk all the way around the house, down some concrete steps and through the yard to get to our door.
Those former abodes were serviceable workforce housing. None was perfect, some were messy, but each offered a different solution to my/our housing needs.
Plenty of Traverse City workers today are getting by in housing situations less than ideal. Lack of perfection always has been part of the workforce housing world — and likely always will.
Contact Business Editor Dan Nielsen at 231-933-1467 or dnielsen@record-eagle.com.