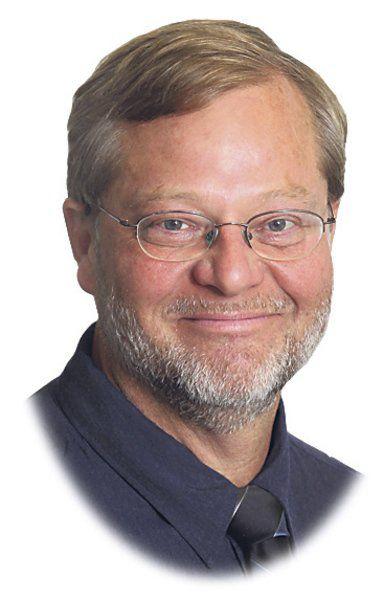 Normally I pay little attention to the weather forecast. I just keep trudging forward no matter if it's sunny, raining or snowing. I love blue skies, but still go to work when it's cloudy. A glance out the window in the morning helps me choose my outer layer of clothing.
Monday morning was a study in contrast. Bright sunshine bounced off a beautiful blanket of fresh snow. The morning offered a shocking and welcome change from Sunday's gloomy sky. I'm ready for spring. I yearn to walk barefoot on Bohemian Road Beach. Monday morning, though — despite the beautiful shining rays — I laced up winter boots to slog out to the garage.
Michigan is a land of contrasts. Sun and storm. Winter and summer. Beer and wine. Burgers and escargot. Recreation and industry. Town and country. Boom and bust.
The state's economy still is recovering from the Great Recession. Most studies suggest Michigan lags a bit in recovery behind other states. But I seem to remember that Michigan resisted the effects of the recession longer than many other states, that we held our own a bit longer as other regions began to sink.
Michiganders are a hardy bunch.
That's why Sunday's snowstorm didn't keep us inside for long. I admit I hunkered down inside Sunday to read a book and admire the flurries through double-pane glass. But I'm sure that across northwestern Lower Michigan, plenty of hardy souls strapped on snowshoes or cross-country skis and ventured outside to rejoice in one last glorious afternoon in our winter wonderland.
Meteorologists traditionally have faced a tall task in Michigan. The state's position cradled amid four of the Great Lakes means that predicting the weather is a particularly difficult job. Technology has helped immensely in recent years, but Mother Nature still can throw in the occasional surprise for meteorologists.
An untold number of constantly changing factors make predicting the economy an even more difficult chore.
Local meteorologists warned us last week that the weekend's snow would come. But many of us subconsciously didn't want to believe it because, well, it's April. Snow arrived anyway.
A growing number of economists expect the nation's economy will slow in the coming year or two. Elliott Eisenberg in September told members of the Home Builders Association Grand Traverse Area that enormous student debt, rapidly rising consumer prices and the ballooning national deficit are among factors he believes could contribute to another recession — perhaps as soon as 2020.
Plenty of people choose to ignore that kind of cloudy prediction. The economy's booming now, they say, so why worry?
All I'm sure of is that history, like nature, tends to move in cycles. Winter is followed by summer. Rain is followed by sunshine. Bull is followed by bear. Growth is followed by economic contraction.
We all fret about the future. A bit of pessimism seems hard-coded in our DNA. But there's a strong chain of optimism threaded in there, too.
A little bit of worry can help us prepare for aspects of the future that we hope don't come true. Predictions of coming thunderstorms can make us think about patching that pesky leak in the roof. Predictions of a coming recession can make us think about shifting 401k investments from risky stocks into safer funds or bonds.
Too much worry, though, can mentally force us into a dark corner, and make us afraid to venture out. A predicted chance of rain can make us miss what turns out to be a beautiful afternoon at the beach. A predicted chance of recession can result in investment choices that lead to a loss of potential income.
Life is full of choices. Each of us needs to balance worry with confidence.
I try not to worry too much about the weather. But I do keep a raincoat in the car.
Contact Business Editor Dan Nielsen at 231-933-1467 or dnielsen@record-eagle.com.