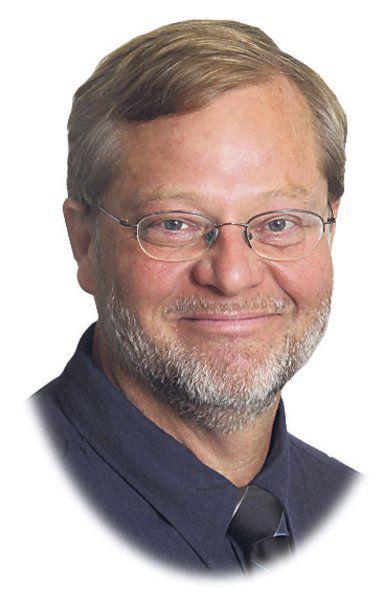 Suttons Bay is featured on the first slide in Medscape.com's recently posted list of "25 Terrific Vacations for Doctors."
Other entries in the list include several of the usual places locals think of as alternative destinations to Leelanau County: the Azores, Spain's Basque Country, Bermuda, Bordeaux, Calgary, Copenhagen, Cuba, Estonia, Hong Kong, Kenya, Montenegro, Morocco, Puglia, Italy; the Virgin Islands' St. Croix, Vietnam and Wales.
And there are a few ho-hum destinations in the U.S. included in the list: Austin, Texas; Boothbay Harbor and Monhegan Island, Maine; Columbia River Gorge, Oregon; Finger Lakes region, New York; San Juan Islands and Orca Island, Washington; and the national parks of southern Utah.
But the editors of Medscape.com chose Suttons Bay to lead their list of places doctors should consider for a vacation visit.
They say Suttons Bay "oozes small-town charm with its 1850s-era main drag that features a yarn shop, a fudge shop and state-centric food and gift stores." The description on Medscape.com mentions Sleeping Bear Dunes National Lakeshore, the Leelanau Peninsula Wine Trail, the Leelanau Trail bike route, distilleries, cideries, breweries and cherries.
I agree with the editors' choice. Suttons Bay — and other communities in northwest Lower Michigan — offer a cornucopia of attractive features for physicians and other travelers.
For most U.S. residents, our region is much quicker to reach than Italy or the Azores. Though locals frequently complain about summer road traffic, it's still lighter here than in Hong Kong or Copenhagen. Our summer climate generally is more pleasant than Kenya's or Morocco's. And I bet Suttons Bay is less expensive to visit than Puglia or Bordeaux.
Personally, I think the wine we make around here is superior to the stuff they bottle in Bordeaux — though that may be just my local ego talking. The $1,699.99 I'd need to spend at wine.com for a single bottle of Chateau Lafite Rothschild 1996 (a product of Bordeaux) would buy quite a few fine bottles from Bel Lago, Chateau Fontaine, Black Star or 45 North.
A large part of Suttons Bay's attraction is the community's location on West Grand Traverse Bay. It's all about the water. The Great Lakes were the liquid superhighways of the region for centuries. Shipping still plays a major role in the Great Lakes' overall economy.
But these days, the water that surrounds us functions as the region's premier attraction. We paddle on it, sail on it, motor across it, swim in it, gaze dreamily at it and study its many moods.
Visitors sigh with relief when they dip their toes in Lake Michigan after a long, hot, dry journey from Lansing, Dayton or Indianapolis. Locals look forward to a weekend at the beach, taking equal delight in a mirror-calm July morning or a brisk whitecap afternoon in September. The lake offers a fascinating break from our normally landlocked lives.
This summer, as lake levels rise, the water's edge is inching closer to homes and businesses along the shore.
Water levels in the Great Lakes are higher than they've been in recent years. Business owners, like those based in Leland's Fishtown, are eyeing water lapping near their buildings.
Owners of beach-side homes worry about erosion. Both visitors and locals are finding beaches much narrower than they're used to. The shore still is as beautiful as ever.
High water is good in some respects, not so good in others.
Early last summer, I was shipwrecked while kayaking a familiar section of the Boardman River downstream from Brown Bridge Quiet Area.
The water was flowing high and fast. At one point, my vessel was riding steady, so I raised camera to eye to capture a few photos. I should have taken just one image.
I pulled the camera away from my eye and realized the current was rushing me toward the rounded top of a huge and mostly submerged boulder.
I paddled frantically, but hit the rock crosswise to the current, which kept my boat plastered solidly against the rock, tipped dangerously sideways. I used both paddle and body language in a series of ridiculous attempts to escape.
I noticed out of the corner of my eye that one sisters-in-law had stopped downstream to watch the action. Great — an audience to my folly.
Thirty seconds into my useless gyrations, water spilled into my lap and — in what seemed like a millisecond — filled the kayak to the brim and tossed my body into the river with a giant "gloop!"
Sputtering for air, I found my footing in waist-deep water. It took all my strength to balance in the current and force the waterlogged kayak off its perch. I found a shallow spot a few yards downstream to gather my thoughts and persuade the water out of the sunken kayak.
I recovered from the experience; minor scrapes healed quickly. The good-natured laughter from my companions barely hurt at all. My camera, a waterproof model, was fine.
Shoreline residents and business owners will somehow work through whatever problems this year's high lake water cause. Their property may experience a few scrapes or bruises, but they will recover. Because living and doing business on the water is worth the occasional minor shipwreck.
Thanks to Kim Pontius at the Traverse Area Association of Realtors for making me aware of the Medscape.com list.