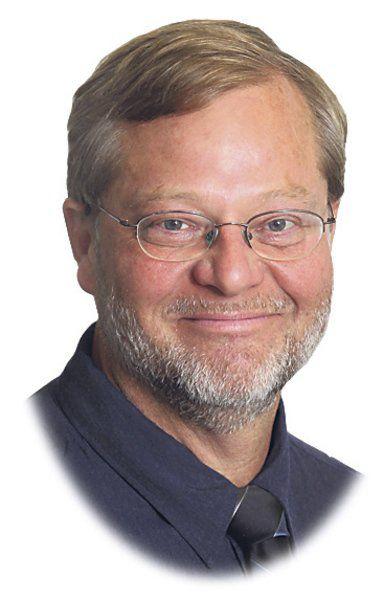 Construction sites seem to be everywhere in Traverse City these days. Our town needs more bedrooms to keep new residents warm and dry.
Traverse City is, in one way, like a classic Victorian house that eventually transitions into student housing — it is creating bedrooms wherever possible. Vacant lots are being gobbled up. Garages are being remodeled into granny flats. Single-family houses are being torn down and replaced by duplexes, quadplexes and other-plexes. Apartment developments are popping up everywhere from downtown lots to farm fields.
Traverse City is like a young family that welcomes more children every year. But in Traverse City's case, the kids range in age from newborn to 80-something. No matter what age our new additions, they all need a room to live in. The Traverse City family is getting larger.
We're somewhere in the middle of every growing family's decision between building up or building out. Do we add a second story, or do we build a family room off the back of the kitchen? Do we put in a stairway, or do we sacrifice some of the backyard?
Those questions stumped me when doing home remodeling projects. I can't imagine making such a decision for a whole city.
Sometimes when I see a patch of dirt buzzing with workers in hard hats, I flash back to simpler days when projects were smaller. I've remodeled a few houses in my time. Most of them turned out pretty well — but nothing is perfect. My handyman projects certainly weren't.
My wife and I still are dealing with a living room ceiling crack that keeps coming back, like a zombie repeatedly rising from the grave no matter how many times you bury it.
Way back when I was in college, I helped my father add a living room, entry hall and two bedrooms to our house near Grand Rapids. It turned out great, with substantial help from a mason and a crew of carpenters. Except for the fact that the new two-story structure was built smack atop the water well, a fact I didn't realize (though my father said he knew) until I ventured into the new crawlspace to reinforce a floor joist. Dad apparently planned to drill a new well when the pump failed — or maybe punch a big hole through the roof and both floors so the pump could be pulled.
Adult errors in construction execution are more embarrassing than the wide variety of engineering failures I caused as a child.
Happy memories of middle-school summers are filled with lean-to woodcraft projects held together with lengths of discarded clothesline. Those structures featured a variety of odd angles and structural deficiencies. They quickly sagged into sadness in the shady woods behind our house.
My grade-school sand castle efforts improved each summer as I grew older, but they never lasted.
Perhaps my weakness in the construction trades was visible even in my earliest attempts at architecture. The other kids laughed at my feeble attempts to craft a beautiful pie from mud. I laughed that their attempts, too, so I didn't feel too bad. Success didn't matter then. It was all about the process, not the result.
City planners, though, face many pressures to do the job right. They strive for success in both process and result. They can't afford to create the mistakes kids make when assembling a mud pie or lashing together a lean-to. City planning is much more complicated than either woodcraft or mud architecture.
We definitely need more bedrooms in and around Traverse City. It's up to planners and developers to decide where and how to build them.
Me? I'll stick to making mud pies.
Contact Business Editor Dan Nielsen at 231-933-1467 or dnielsen@record-eagle.com.