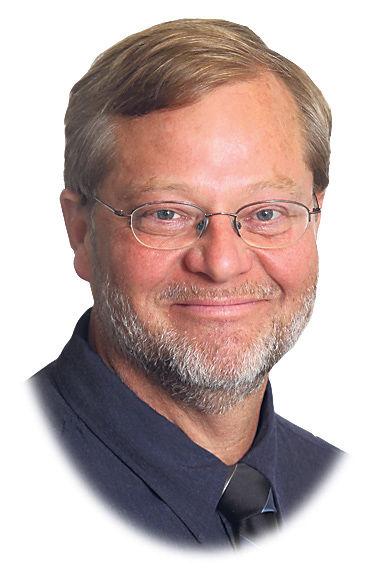 The COVID-19 pandemic has hit the commercial brewing industry.
The Beer Institute, the Brewers Association, the National Beer Wholesalers Association and the American Beverage Licensees recently released a report that says more than 651,000 jobs supported by the U.S. beer industry will be lost by the end of the year because of the pandemic.
Those job losses include more than 3,600 brewing jobs, 1,800 distributing jobs and 400,000 retail-related jobs — many at bars and restaurants that have struggled to remain afloat through the pandemic. The report forecasts that the coronavius pandemic will result in retail beer sales declining by more than $22 billion.
"The abrupt, forced shutdown of bars, restaurants, hotels, arenas and more during the busy spring season left at least $1 billion of perishable draft beer stranded in the marketplace and unable to be sold," Craig Purser, president and CEO of the National Beer Wholesalers Association said in September.
"In addition to this significant financial loss, beer distributors have seen their operating costs skyrocket as they have made substantial investments to keep their workforce and customers safe during this global health crisis. The beer industry will continue to face difficult headwinds as we navigate this crisis that is still unfolding."
Our local breweries seem to be weathering the pandemic storm, but northern Michigan restaurants and bars continue to suffer.
Homebrewers may be responsible for at least some of the lost foam in this year's commercial beer sales.
Making your own beer at home is a natural result of having more time and less money than usual. This year's stresses have prompted Americans to explore a slew of new hobbies.
Just last week, many area residents spent time practicing their newly developed hobbies of pumping water out of basements and brushing roof tar on leaking rooftops.
Through the summer, others have taken up the hobby of coming up with ways to keep rodents out of seldom-used cars. Some of us are becoming experts at jumping vehicle batteries that go flat after sitting unused too long.
Others are becoming culinary enthusiasts by learning to cook more than just than packaged macaroni and cheese.
Solitary hobbies like reading and watching television are more popular than ever.
Group activities like line dances, poetry slams and mud wrestling are less popular.
One particular hobby has taken hold across the country, driven by the intersecting vectors of thin wallets, extra leisure time and an appetite for alcohol. Homebrewing equipment sales surged nationally in March as soon as pandemic control measures kicked in.
The Associated Press in April reported that Northern Brewer, a major supplier of homebrewing and winemaking equipment in America, said its business had bubbled up by 40 to 50 percent since the pandemic's start.
Our eldest son decided to experiment, not with brewing, but with fermenting wine at home.
The basic process, he tells me, is simple: Combine sugar and yeast. A biochemical process at the molecular level — the yeast digests the sugar — produces alcohol and carbon dioxide.
You can make something the Finnish culture calls kilju by combining only granulated sugar, yeast and water and letting the mixture ferment. It was illegal before 2018 to make kilju in Finland, so people added potatoes to both make it legal and add some flavor. Yum — ethyl alcohol flavored with potatoes. That doesn't sound quite as nice as chardonnay.
Most commercial wine is made with crushed grapes, which provide the sugar that is converted into alcohol. Mead and hard cider technically are wines, one made from honey, the other from apples. Perry is a similar alcoholic beverage, made from pears. Each of those main ingredients provides sugar — and flavor.
Making your own wine for personal consumption has been legal under federal tax law since 1979, and has been legal in all 50 states since 2013.
A couple of weeks ago, after extensive online research, our son mixed up water, brown sugar, yeast and yeast nutrient (needed to supplement the plain sugar) in an empty and sanitized cranberry juice bottle.
He explained that it's best to keep air out of the bottle to ensure the purity of the chemical process — but you can't tightly cap the bottle, because the chemical reaction produces a steady stream of carbon dioxide, which must be vented.
I checked in a couple times during the next few days. The bottle constantly emitted a tiny hiss of escaping gas.
A week later. he offered me a sample — but warned that I'd only need a sip.
I was surprised that his product actually tasted almost like wine. The initial mouthfeel was wine-like. The initial taste was sort of like cheap wine. But three seconds later, my tongue curled up at sudden and lasting bitterness.
Our son had produced very, very bad wine.
Encouraged by the result, he since has assembled a phalanx of plastic bottles. He bought a variety of sugary fruit juices in large bottles. He dumped some yeast in each and loosely screwed the tops back on.
They're all now bubbling like tiny fish tank treasure chests, hissing like a pit of whispering vipers.
Our son, always one to experiment, is anxious to learn if any of these new trials — with grape juice, apple juice, cranberry juice, salted caramel apple juice — will result in homemade wine that is drinkable and perhaps even enjoyable.
I admit to also being curious. But I doubt my wife and I will switch allegiance to his homemade creations away from our favorite products of Old Mission and Leelanau wineries.