Spring skiing marks the last hurrah of winter's downhill season.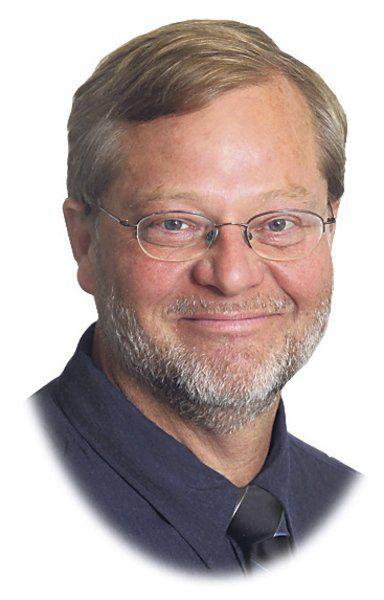 The air loses its frigid bite, powder turns to corn and elegant parallel turns are replaced by the awkward snowplows needed to turn in slushy snow.
Skiers delight in the change because it offers a fresh challenge. After a couple of months of sliding down slick slopes, the novelty of skiing is beginning to wear thin, even for die-hard enthusiasts. We're all beginning to wonder when spring will arrive. We yearn for sunshine, for that delightful tickle of a warm breeze on bare elbows and knees.
So skiers are excited by the chance to ski in temperatures that hover around the freezing mark instead of below it. A sunny spring day typically brings out a few hardy souls who ski in shorts. The rest of us keep our long pants on.
Ski resort managers know the height of ski season has passed. Ticket sales begin to fade somewhere in February or March as winter fatigue sets in. Business owners respond by scheduling special events to celebrate the end of the season and spur sales for one more burst before the snow melts away.
Last weekend's Spring Carnival at Crystal Mountain included a cardboard sled race and the resort's annual Slush Cup, in which participants end a ski run by trying to splash across a big puddle. Crystal this coming weekend will host Celts and Kayaks, which includes a downhill kayak race.
Schuss Mountain will host its own Cardboard Classic on March 16, and will on the last weekend in March host its annual Schuss Mountain Snow Challenge, in which drivers attempt to climb a ski hill in their four-wheel-drive vehicles.
The creation of a special event to stimulate sales is a time-honored tradition in the business world. The idea meshes perfectly with seasonal businesses that strive to extend their season.
It's always a good business technique to make the best possible use of what you have. Ski resorts are following the advice of the old saying "If life gives you lemons, make lemonade."
Springtime gives ski resorts slush, so they stir it into a festival. The result can quench our thirst for something to do near the end of a long, cold winter.
I fondly remember spring skiing back when I lived in Colorado. The mountain west tends to get fewer clouds than Michigan, so winter sunshine is not unusual. But there was something particularly delightful about skiing in April when the snow turned crystalline, the sun beat down and it almost felt like a beach scene at high altitude. Sometimes there was even a little lake down by the lodge that you had to splash through on your way to turn in rental gear.
Some expert skiers wore blue jeans on the slopes all winter long. They didn't worry about how wet and cold cotton gets — because they never seemed to fall down.
I learned early that non-expert skiers should wear water-resistant snow pants. Blue jeans lose fashion appeal when the seat is dripping wet from melting snow.
During my first years of skiing out west, the height of fashion involved insulated white nylon coveralls decorated with bodacious patterns of sequins. I did not participate in that fad.
My ski buddy and I both were members of a rescue/recovery team, which supplied us with surplus Air Force coveralls to pull on as warm-ups after scuba diving missions. Verle and I decided the bright orange coveralls also made sense as ski wear. So we wore the adult onesies at the ski resorts that encircled Lake Tahoe. Verle usually wore his shocking-yellow parka over the coveralls, while I pulled on a slightly more subdued blue coat. Our combination of bright colors stood out among all the silver-sequined white costumes.
When spring air turned warm enough to skip the parkas and venture forth clad only in Air Force coveralls, Verle and I sometimes were mistaken (in jest; we didn't wear long beards) for members of rock group ZZ Top, whose popular music video that year featured the musicians wearing similar military-surplus coveralls.
We appreciated the garment's ski-slope utility. One zippered pocket below the knee was perfect for carrying a foot-long Subway sandwich so we could bypass the high-priced lodge food.
Those screaming-orange military surplus outfits were plenty warm on spring days, a far cry from the Lycra leggings and loose-weave sweaters some skiers were wearing. Even on relatively warm days, those lightly-clad folks spent most of their time in the lodge trying to get warm.
Particularly beautiful spring days would bring out the beautiful people, dressed in shorts and little else. Personally, I have never skied in shorts. The idea crossed my mind when I lived in Colorado, but I realized the sight of my ape-like legs might cause a panic on the slopes.
My orange-jumpsuit days are no more. Today I choose ski fashions specifically so I can blend into the crowd, not stand out.
Anyway, eyes naturally swing toward the sight of my jerky, ballet-like moves as I struggle to avoid falling down while zooming down the slopes. My guttural screams and the way my arms flail wildly over my head bring me enough scrutiny to satisfy my need for attention. I choose not to add to the sensory smorgasbord by wearing sequins — or even an orange onesie.
-
A knowledgeable reader pointed out that my column last week — about income tax refunds — failed to mention that New Hampshire and Tennessee do not assess state taxes on wage income. So there actually are seven states that don't charge state income tax on W-2 wages. Both Tennessee and New Hampshire, though, do charge income tax on some subset of interest, dividend, stocks or bond investment income.
Contact Business Editor Dan Nielsen at 231-933-1467 or dnielsen@record-eagle.com.