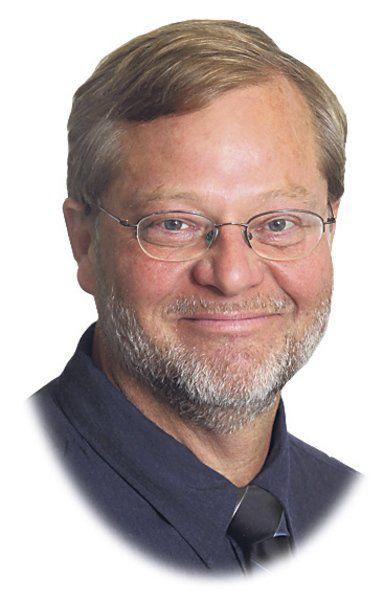 Jelly beans never were my favorite candy. Chocolate is my weakness.
As a child I tried to trade away Easter jelly beans to my siblings for something less colorful like a peanut butter cup. But it was always no deal. In our household, jelly beans were low in the candy hierarchy. Especially those licorice-flavored beans. Ugh.
Many of each year's nastiest jelly beans languished in their bed of plastic Easter basket grass, sometimes for months, looking like dark, ominous snake eggs. I'd eventually eat them, but only when I was overcome by a particularly severe childhood pang of candy deprivation.
A stale stash of licorice-flavored jelly beans once lingered into July, and I still had no appetite for them. I took a handful out into the yard, twisted each one in half, and set them out as a smorgasbord around an anthill. The resulting scene provided an hour of fascinating wildlife study.
Online candy retailer CandyStore.com last week released results of both a survey and a sales study. The survey ranks the worst Easter candies. The non-scientific study combines survey results with sales data to list the most popular jelly bean flavors in each state.
I was glad to see jelly beans were on the list of worst Easter candies. My feelings about the little orbs apparently don't label me a freak.
The retailer was careful to note it was talking about generic jelly beans, not any particular name brand. I admit that big-name beans are several levels of enjoyment above the generic variety. But I can still take 'em or leave 'em. Coconut, though, is the best of the name-brand flavors.
The confectionery industry generates $35 billion in retail sales each year, according to the National Confectioners Association. Nearly $3 billion of that annual total involves the Easter holiday, the group says, about the same as Halloween.
CandyStore.com's list of the worst Easter candy includes 10 confections:
— Fluffy stuff cotton tails: cotton candy in a plastic bag. I never liked cotton candy, so I agree with this survey result.
— Jordan almonds, which are candy-coated nuts. They're kind of weird, but I've purchased these twice as an adult. And sort of enjoyed them.
— Carrot cake Hershey Kisses. This list is the first time I've heard of these things, which apparently were orange-colored chocolate filled with something akin to cream cheese.
— Chocolate crosses, complete with a crucified figure. I've never seen these. But I agree with folks who commented on the survey and had trouble reconciling a horrible torture device with something you eat.
— Generic jelly beans. Enough said.
— Solid chocolate bunnies. Why are these on the list? They're excellent.
— Chicks and rabbits marshmallow candy. Gross.
— Peeps. Also gross.
— Candy corn. Delicious, but one handful is enough for an entire year.
— Cadbury Creme Eggs. These fooled me as a youngster every Easter. They're chocolate, so they look tasty. But when you bite into one, the center is a strange, dirty-white muck that feels and tastes like a swamp on your tongue.
The website's study of popular jelly bean flavors reveals that cherry is the favorite flavor in Iowa, Nebraska, New Mexico, South Carolina and Utah — but not Michigan.
Michigan's favorite jelly bean flavor is, the study says, buttered popcorn. The state's second-most popular flavor is black licorice, and third is green apple.
What's wrong with me? I'm a Michigander — born here, grew up here, went to college here, lived most of my life here. But, in my opinion, those are three of the worst jelly bean flavors.
Maybe my taste in jelly beans is the reason I moved to Colorado for a few years. Oh, wait — the most popular jelly bean flavor in Colorado is that disgusting black licorice. Maybe that's why I moved back to Michigan.
Writing about all these awful jelly bean flavors makes me want to wash my mouth out with soap. But my wife just unwrapped a new bar — and it's scented like licorice. Where's a nice bar of chocolate soap when you need one?
Contact Business Editor Dan Nielsen at 231-933-1467 or dnielsen@record-eagle.com.