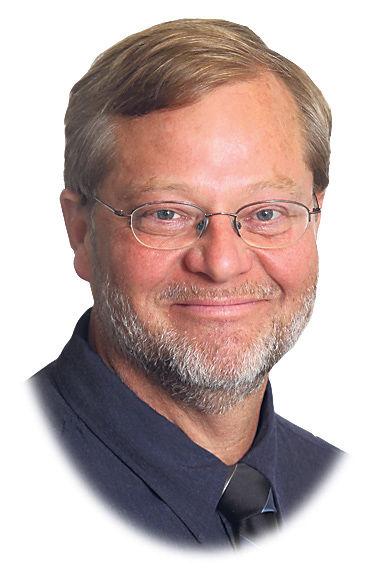 Each trip I have taken was all about the destination, at least in the beginning. It didn't matter if it was San Francisco, Padre Island or Utah's Coral Pink Sand Dunes State Park: I chose an objective, researched it, planned what to do there, then hit the road thinking about the end goal.
I don't recall a single excursion that disappointed. The destinations may not have lived up to every expectation, but they always delivered.
Destinations provide a worthwhile goal. Journeys themselves, though, frequently deliver plenty of value. Looking back on all those trips, some of my sweetest memories are snippets of the journey, not of the destination. Unexpected little moments live large in recall.
I was amazed the first time I saw the Grand Canyon. But just as strong a memory is a stop along the way at a nameless highway rest stop in northern New Mexico. I took a short walk out into the arid desert and found dozens of dead cholla cactus twigs, woven by nature from an intricate pattern of wood interspersed with elongated holes. I'm still fascinated by the natural geometry those decaying desert discards displayed.
Florida offers more attractions than a tourist trap full of monkeys, but even stronger in memory is a single night en route back home to Michigan when I camped near Bat Cave, North Carolina. My road-weary soul recharged with a feeling of freshness during an evening stroll in the shadowy woods along a creek tinkling through its rocky course. I still savor the delightfully earthy scent of the southern forest.
And I still ponder the incredible green vibrancy of Rhododendron plants that towered 15 feet tall at a roadside stop during our journey toward Washington D.C. And the Smithsonian was fascinating, too.
Destinations are terrific places to visit. But the journey itself can be just as rewarding.
I was reminded of that fact by a pair of stories published last week in The Biz. Each involved business folks who celebrate journey.
I interviewed Brandon Keene, a carpenter who lives in Traverse City. Brandon and his wife, Amy, both love to ride motorcycles. They enjoy the journey from here to there and back again.
Brandon, as a hobby, built a few motorcycles during the last decade. He and Amy in April launched a custom-motorcycle fabrication business.
Brandon is rightly proud of his creations. But he also enjoys the journey of creation — his favorite part of the job is dreaming up motorcycle designs. It's a mental journey that connects him directly to the physical journey of assembling two-wheeled sculptures. Then he delivers his creations to customers who use them to go on journeys of their own.
I also interviewed McKeel Hagerty, CEO of Hagerty, one of Traverse City's largest employers. He explained that what began as an insurance company is evolving into a social force dedicated to people who take pleasure in driving. Like his company's customers, Hagerty likes to accelerate, steer and brake. He enjoys the journey.
He envisions a future — still many years away — in which city driving is handed over mostly to computers, in which transportation becomes merely a commodity that moves people and goods from point A to point B. He understands the need for that transition to happen, because it will make traffic flow faster while keeping people safe. But he aims to preserve the ability of drivers to drive, to keep their hands on the wheel, to experience the journey.
Hagerty says his company's mission is to help save driving and car culture for future generations.
Keene wants to enjoy the personal journey of creating beautiful machines — which customers can ride along their own routes to enjoyment.
The two men's missions are very different in scope. But they both celebrate the joy of the journey.
I backpacked the Grand Canyon's Hermit Trail more than 30 years ago. My destination was the Colorado River, 10 solitary miles by foot from the canyon rim, 4,340 feet lower in elevation. It was fun to swim in the wild river flowing between the canyon walls.
But just as strong in memory is a spot halfway down (and halfway up the next day) where the trail — mostly a gritty grind through layer after layer of archaic sandstone — sprinted through a section of slick granite that held remnants of the night's chill into 100-degree afternoon heat.
I sprawled on the smooth million-year-old rock both to cool my skin and to ponder the mysteries of Earth's millennia. The short pause along the trail — sandwiched between ancient gray rock and timeless blue sky — still resonates as a highlight of that trip.
Destinations are great, but the journey itself is half the fun.