TRAVERSE CITY — Northern Michigan may get a surge of development energy when the new state Office of Rural Development reaches cruising speed.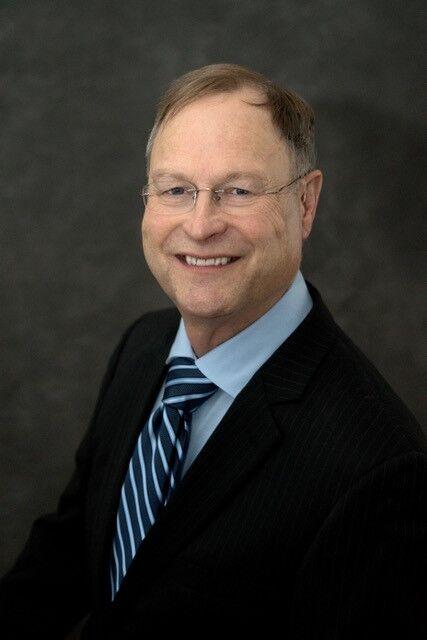 Michigan Department of Agriculture and Rural Development Director Gary McDowell visited Traverse City last week both to talk about the new office — which still is in the planning stages — and to tour agriculture processing facilities.
Gov. Gretchen Whitmer announced the new office in January. Details still are being worked out. McDowell, who will lead the office, said it will deal with agriculture, housing, education and infrastructure.
"Right now, we're coming out of the worst pandemic in 100 years, and we've got an opportunity right now to really look at how we can change things, make things better going forward, anything that's more innovative in working with our processors, to increase markets for our farmers," he said. "Coming out of pandemic, we really have an opportunity — a generational opportunity — to modernize our economy."
The new office aims to ensure that rural Michigan fully participates in that modernization.
McDowell's visit last week included a stop at Great Lakes Potato Chip Co., which itself is in the middle of a modernization effort. The company soon will move into a new building that will enable it to grow.
A regional food hub
"Traverse City is really turning into quite a food hub in Michigan," McDowell said. "Every time you have a processor that is buying product locally from our farmers, it's really helping our farmers, which in turn helps our communities."
Michigan's food and ag sector last year contributed $104.7 billion to Michigan's economy. Agriculture provides not only economic value to the state, he said, but also ensures that residents can access "safe, nutritious, wholesome food, grown locally."
Michigan farmers grow more than 300 crops, making it one of the most agriculturally diverse states in the nation. It could become even more important in the coming years as climate change continues to reshape growing regions.
"We have so many opportunities with that diversity," said McDowell. "We have great soil. Our climate is really good for agriculture. One thing we have that most other states don't — especially we're seeing it now with climate change — is we have an abundance of fresh water, which is so important to agriculture.
"If you're making long-term investment in agriculture and processing, these are all the things you're looking at," he said.
Processors are key
Crop farmers always watch the weather, and there are ups and downs. But Michigan continues to produce all kinds of fruits and vegetables no matter what the weather.
"We did have a couple rough years here," said McDowell, "especially with the weather, the late frost this spring that hurt our cherry crop, apple crop."
Key to farmers' success, he said, is having access to processing plants that turn fresh crops into products that can be transported, stored and sold.
His definition of "processor" includes operations as diverse as Grand Traverse Potato Chip Co., which turns potatoes into bagged chips; Grand Traverse Pie Co., which turns cherries and apples into boxed pies; and Grand Traverse Distillery, which turns grains into bottled spirits. All of those businesses strive to use local and Michigan raw materials.
"I think that's key for our farmers, having these local processors," McDowell said.
Beverages boom
One type of processor has blossomed in the last few years across Michigan and particularly in the Grand Traverse area: alcoholic beverages.
Wine, beer, cider, mead and spirits production each have become a big business in northwest Lower Michigan.
"It's just steady growth. It has just taken off," said McDowell. "It has all really taken of and really has had an impact on the economy in the state.
And it's also given our farmers some really good, reliable markets. Traverse City has become a hub for that."
Michigan also plays an important role in providing wood products that help build houses across the nation.
Forestry workers busy
"The forest product industry in Michigan is a $20 billion business," McDowell said. "It adds a lot to our economy, a lot of jobs. It's a big economic driver."
Wood is becoming even bigger business in northern Michigan.
"We saw some major investments in the state in the last few years. Down in Grayling, Arauco, that's the largest particle board plant in North America," he said.
The Arauco plant manufactures decorative wood panel products used in home interiors and furniture.
The $450 million, 850,000-square-foot facility opened in April 2019 on 640 acres about five miles south of Grayling. It houses the largest single-line particleboard press in North America, the second largest in the world. It employs 225 full-time workers.
Another forest-based business, Potlatch, operates a lumber mill near Gwinn, in the Upper Peninsula.
"It's the largest stud mill in the U.S., and they're just cranking," McDowell said. "They're busy. There's more demand than they can meet."
New housing is in great demand across the U.S. New construction requires lumber. Mills like the Potlatch operation in Gwinn are struggling to keep up with demand.
McDowell was appointed MDARD director in December 2018.
Before becoming director, McDowell served three terms in the Michigan House of Representatives, from 2005-2010, and before that was a member of the Chippewa County Board of Commissioners for 22 years. He was born and raised on a farm in Rudyard. He formerly was an owner/operator of a family business with his brothers, McDowell Brothers Farm and McDowell Hay Incorporated, which brokers hay sales from the eastern Upper Peninsula to markets around the nation.
McDowell worked as a United Parcel Service delivery driver for 30 years and was a volunteer firefighter and EMT for 18 years.