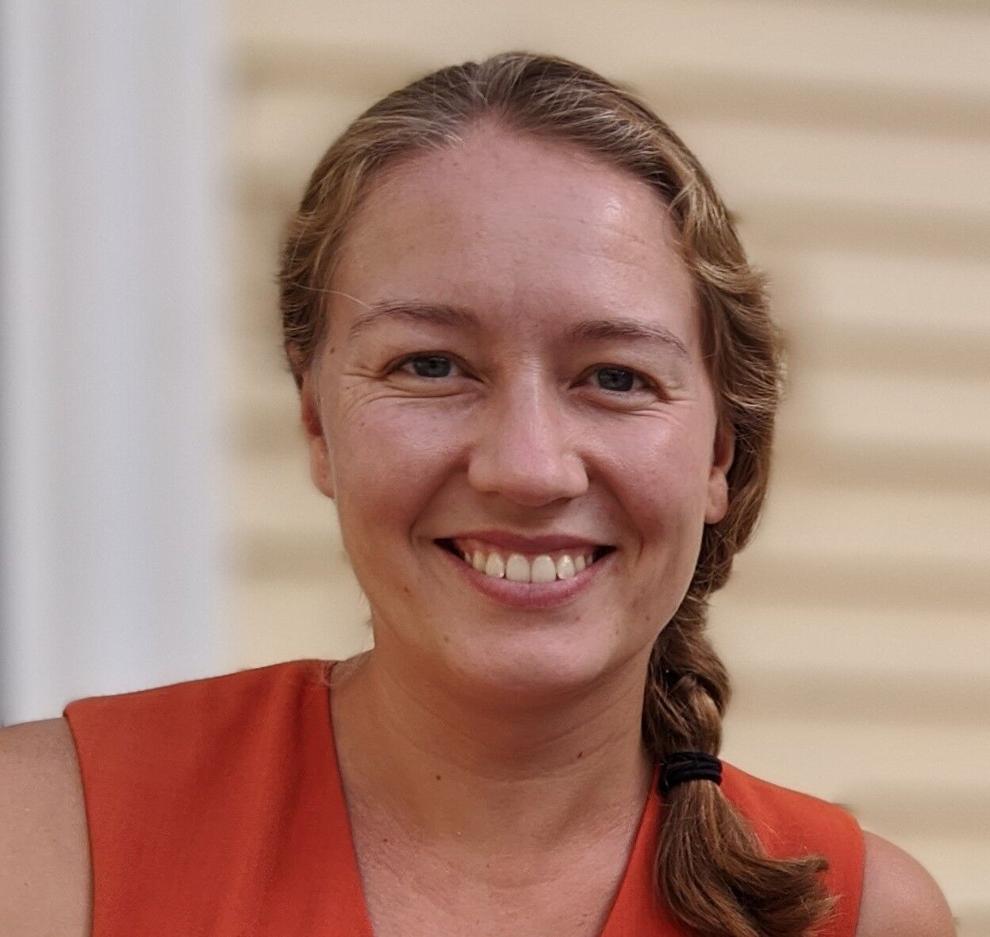 On a flight from Chicago three weeks ago, the captain made an announcement.
"In 30 minutes, we'll be arriving in Traverse City, where the current temperature is …"
The plane was quiet.
"…27 degrees."
Through their masks, the passengers around me cheered.
Even as I laughed, I knew that I, too, was thrilled to be among those choosing to take a tiny plane across a wide stretch of water to a corner of freezing land.
I've always loved flying to northern Michigan in the winter, even before I lived here.
When my husband and I lived in Brooklyn, the days leading up to a Michigan holiday visit were chaos. There were dozens — dozens! — of holiday parties and fundraisers, bar crawls and dinners with friends, a scramble to get home to pack, then finally lugging our bags down the stoop, always leaving a few minutes later than we meant to.
My favorite memory of flying to Michigan for the holidays had the worst start of all.
One minute after we requested the car for the airport, my phone lit up. Our flight was canceled. Helpfully, the text said, the airline had already booked us on a new itinerary, which would take us to Chicago, leave us there for three nights, then deliver us to Traverse City the day after Christmas.
We wondered if we should even get in the car, but an hour later we were part of a throng, dodging roller bags and beeping carts carrying people clinging to their luggage as if it were all they had.
That night the fates were kind. Midnight found us settling into the last two spots on a flight to Grand Rapids. I could see just the top of my husband's head in our line of single seats. Then, once we were airborne, the captain turned off the overhead lights.
So it was dark. The only sound was the low drone of the engines. I watched through the window as the wingtip light blinked a steady red in the dark, then down at the constant lights of small cities and towns below.
Ahead, my father-in-law waited. He would drive us two hours north through a blinding storm, uncomplaining as his passengers tried and failed to stay awake in the warm Jeep. In some early hour, snow landing on our noses and cheeks, we would step out of the car to take in our first breath of cold, balsam-scented air.
Three weeks ago, as our flight from Chicago crossed over the far shore, I was thinking of that favorite memory, and of all that has since changed in my life — has since changed in all of our lives. I watched as we drew closer to the tops of the sunset-pink clouds, then descended through the hushed white of their enveloping embrace.
In glimpses, then all at once, the land appeared. As the wing dipped in a slow turn, I watched the snow falling over patchwork fields, farmhouses lit against the dusk, and dark green stands of forest. Pinprick headlights of snowmobiles leapt along a trail from town, each little pack far from one another, but connected in my sight.
I wondered if my dad-in-law was seeing our plane as he drove along the bay to pick us up.
A few minutes later, after the captain had thanked us on behalf of the Dallas-based crew, I neared the front of the plane to hear him and the flight attendant speaking to one other in soft tones.
"That was something, wasn't it?" I heard him say.
"It's so pretty," she replied. "It's like a winter wonderland."