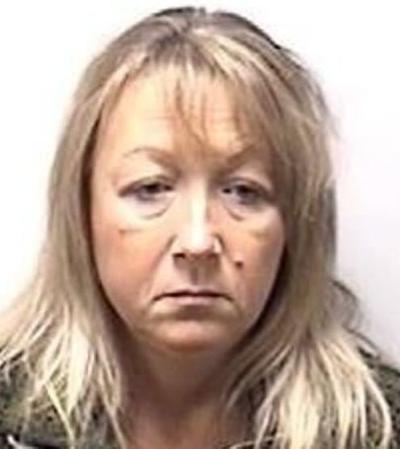 TRAVERSE CITY — An audible gasp filled the 13th Circuit Court and Melissa Ullom's father slumped after a jury announced his daughter guilty of first-degree child abuse.
A juror stood to read the verdict at 2:10 p.m. on Friday. Seconds later someone in the courtroom gallery yelled for help, fearing the man was having a heart attack. Paramedics pushed through to reach Ullom's father, who Judge Thomas Power later said had a "health problem."
Paramedics whisked him to Munson Medical Center, followed by a crying Ullom.
Prosecutors charged Ullom last October after emergency responders rushed to the aid of an unresponsive 7-month-old boy at her East Bay Township home on Dec. 21, 2016. She operated Little Squirts Daycare from the house at the time.
Ullom claimed she was running with the baby in her arms to a neighbor's home for help — the last thing she remembered was screaming from a porch and blacking out, finding the baby on the sidewalk, said Grand Traverse County Prosecutor Noelle Moeggenberg.
She was found attempting to revive the 7-month-old boy, who was not breathing. A Grand Traverse County sheriff's deputy got the boy breathing again. The infant was later taken to Munson.
Ullom did not testify during the trial. Ullom's attorney, James Hunt, declined comment after the trial ended.
Medical staff at DeVos Children's Hospital in Grand Rapids determined the boy suffered severe head trauma.
Dr. Angela May examined the boy at DeVos after the incident and noted respiratory failure, bleeding and swelling in and around the brain, soft tissue swelling around the cervical spine and other injuries, according to Oct. 29 preliminary exam transcripts.
Moeggenberg equated the injuries to those of a shaken infant.
"It's a tragedy," Power said on Friday as he adjourned the trial. "It's a tragedy for the little boy. It's obviously a tragedy for Ms. Ullom and her family."
Moeggenberg credited jurors for being able to sit through the more difficult details of the case.
"It wasn't easy evidence to listen to when you're talking about a baby getting hurt," she said.
The child, who turns 3 this month, still suffers from vision problems and weakness on his right side, Moeggenberg said. Braces help the toddler walk.
"He's in lots of therapy," she said.
He also attends a therapy-focused school, Moeggenberg said.
Ullom was expected to head to jail after being checked out at Munson. Her sentencing comes April 26.