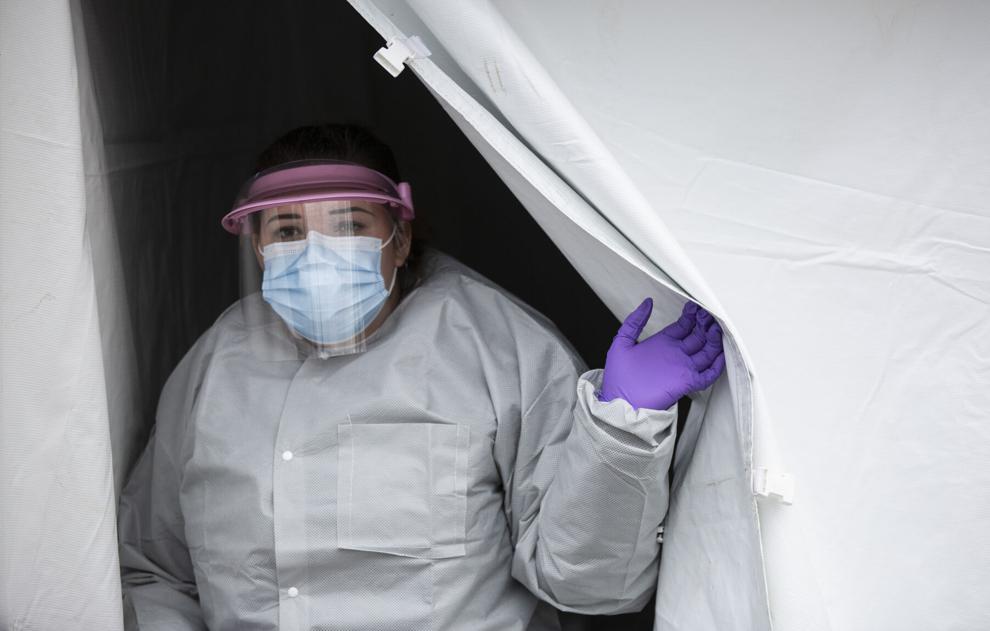 No. 1: COVID-19 pandemic circles the globe
TRAVERSE CITY — 2020 will go down as the year of the pandemic.
The novel coronavirus was confirmed in Michigan in March and since then, the numbers of cases and deaths have increased at various rates regionally and statewide, as well as across the nation and around the globe. It is undoubtedly the defining — and ongoing — news event of the year.
As the contagious and potentially fatal respiratory disease dubbed COVID-19 raced around the globe, the first local cases were confirmed March 16 in Traverse City and Gaylord. The first death to the pandemic disease in the region happened March 27 at a hospital in Cadillac.
Attempts to stifle the spread of the disease included government-ordered lockdowns that left only essential workers on the job. Dine-in eating and drinking at restaurants and bars was halted, while other non-life-sustaining businesses were closed outright.
Public health experts encouraged people to stay home, wear a face mask when it's necessary to go out, plus practice enhanced hand hygiene and physical distancing from others.
Impacts on the economy were swift: Michigan reached 20 percent unemployment by the year's second quarter, but rose to 8.6 percent by the third quarter. Federal pandemic relief checks were sent to all taxpaying citizens, and a $600 federal boost was added to weekly state unemployment insurance payments.
Yet the damage was too much for some small businesses that announced permanent closures, such as Little Bohemia's in Traverse City and Big Cat Brewing Company in Cedar. The Wall Street Journal reported Michigan had by mid-July experienced the seventh most permanent restaurant closures in the nation because of the pandemic.
Not only did unemployment claims skyrocket, so did requests at nonprofit food pantries and other support agencies.
During the summer both case increases and deaths slowed, but then began to spike again when autumn arrived and indoor activity seasonally increased. By the last full week of December, around 13,350 residents of northwest Lower Michigan region had become infected with the disease and 280 died from complications connected to COVID-19.
Additionally, more than 477,000 Michiganders have fallen ill and more than 12,000 died, compared to 19.2 million cases and 333,000 deaths in the United States, and 81 million cases and 1.77 million deaths worldwide.
In the last weeks of the year, local medical care facilities and providers began to inoculate their health workers and the residents of congregate living facilities like nursing homes. Emergency responders are also now being vaccinated, and next up will be frontline essential workers and those 75 years and older.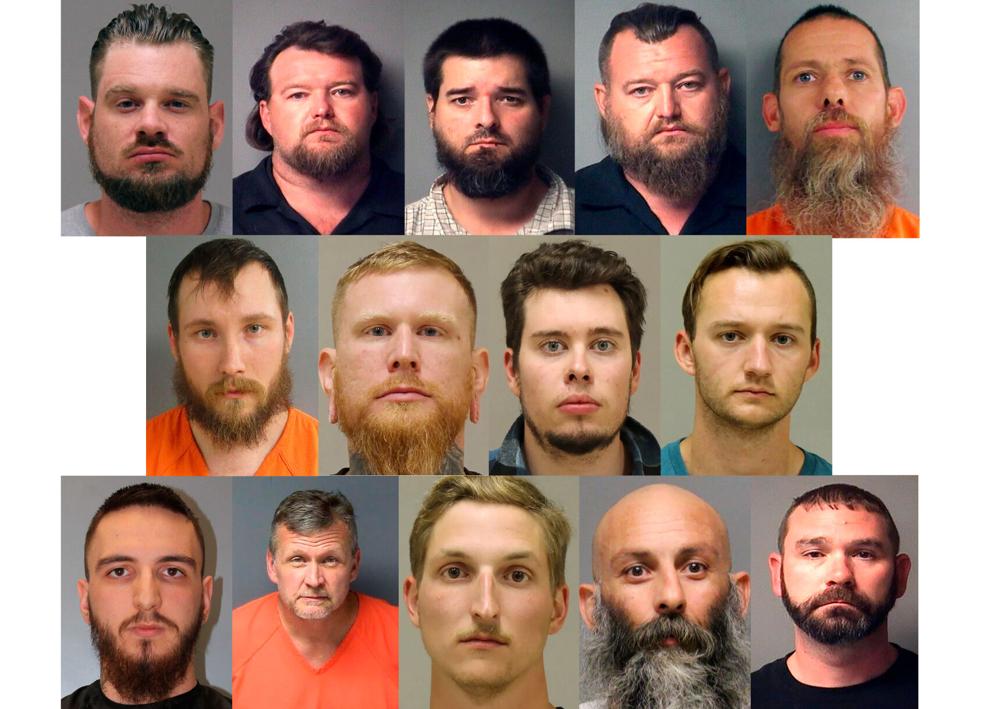 No. 2: Plot to kidnap Gov. Whitmer
BELLAIRE — An anti-government extremist plot to kidnap Gov. Gretchen Whitmer from her vacation home and hold her for a mock trial resulted in felony charges against 14 men in state and federal courts.
Whitmer condemned the group during an October livestreamed press conference, calling the men "sick and depraved."
A federal grand jury later indicted six of the men — Adam Dean Fox, Barry Gordon Croft Jr., Ty Gerard Garbin, Kaleb James Franks, Daniel Joseph Harris and Brandon Michael-Ray Caserta — on conspiracy charges, U.S. Attorney Andrew Birge said in a Dec. 17 statement.
Michigan Attorney General Dana Nessel had previously announced various state charges against eight other men — Paul Bellar, Shawn Fix, Brian Higgins, Eric Molitor, Pete Musico, Joseph Morrison, Michael Null and William Null — including providing material support for terrorist acts and felony firearm possession.
Four of the men — Fix, Molitor and the Null brothers — were charged in Antrim County in connection to the plot, court records show. The Nulls and Shawn Fix are out on bond, Molitor remains housed in Antrim County's jail and a fifth man, Brian Higgins, of Wisconsin, is awaiting extradition, said Sheriff Dan Bean.
A 15-page affidavit by FBI Special Agent Richard J. Trask II filed in U.S. District court in October describes a multi-state investigation by FBI agents and Michigan State Police investigators, who used confidential informants and undercover officers to record the group's planning and training.
All but two of the men — Croft and Higgins — are Michigan residents and several have ties to the militia group, Wolverine Watchmen, court records show.
The investigation revealed plans to kidnap Whitmer from her Elk Rapids vacation home in an assault that involved detonating a bomb beneath a nearby bridge, according to court filings. Once abducted, the plan was to take Whitmer to Wisconsin and hold a "mock trial" over what the men told investigators were the governor's unconstitutional abuses of power regarding her coronavirus policies, court documents show.
The federal conspiracy charges carry a maximum penalty of life in prison, Birge said in a statement.
The state charges, being prosecuted by the AG's office, carry a maximum of 20 years in prison, according to a statement released in October.
Fix, Molitor and the Nulls are scheduled for a joint preliminary exam in 86th District Court, originally set for Nov. 3 and delayed to Dec. 16, on Feb. 17, records show.
Defense attorneys have said their clients were "big talkers" who didn't intend to follow through on the plan.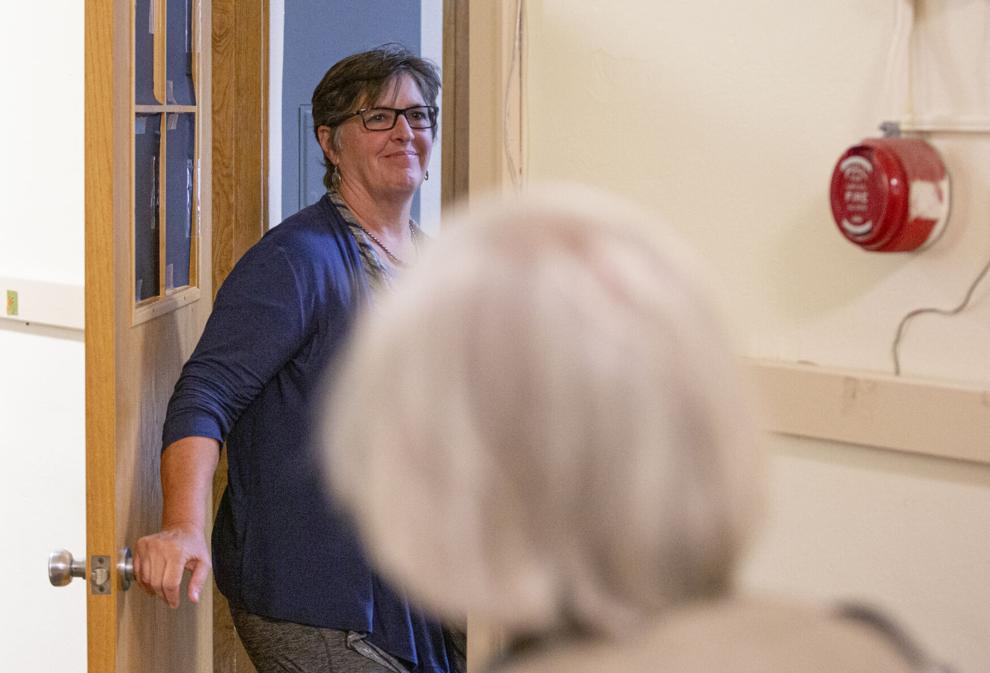 No. 3: TCAPS sees shakeup at superintendent, on board
TRAVERSE CITY — The fallout from Ann Cardon's controversial October 2019 exit as the superintendent of northern Michigan's largest school district lingered into the new year.
More revelations about how and why Cardon left the top administrator post at Traverse City Area Public Schools after just 78 days into her three-year contract trickled out in the early portion of the year, including when the separation was in the works and a non-disclosure agreement possibly signed by board trustees.
Board members were also in the midst of trying to find the district's next superintendent, who would replace interim Jim Pavelka who replaced Cardon. Unlike the previous search, the board enlisted the help of a firm to identify a qualified crop of candidates that included John VanWagoner. VanWagoner was selected to lead the district in May and took over responsibilities as the superintendent in mid July.
Shortly after VanWagoner's appointment, TCAPS Associate Superintendent Jame McCall — who was a seen by some in the public as integral in Cardon's exit — tendered her own resignation after 31 years with TCAPS. McCall was a finalist for the superintendent position.
Three of the seven board members — Sue Kelly, Matt Anderson and Pam Forton — faced recall efforts as well. Court rulings yo-yo'd the efforts between alive and dead, but the COVID-19 pandemic put the nail in the recall's coffin, stopping the petitioners from gathering a single signature.
Had the recall succeeded, six board members would have been up for re-election on Nov. 3.
Change on the board still came as incumbents Jane Klegman, Jeff Leonhardt and Ben McGuire lost their bids to maintain their seats. Challengers Josey Ballenger, Flournoy Humphreys and Scott Newman-Bale each snagged a four-year term.
A fourth new face was added to the board in December. Forton resigned from the board less than three weeks after the election, and trustees selected Andrew Raymond to fill the remaining two years of Forton's tenure.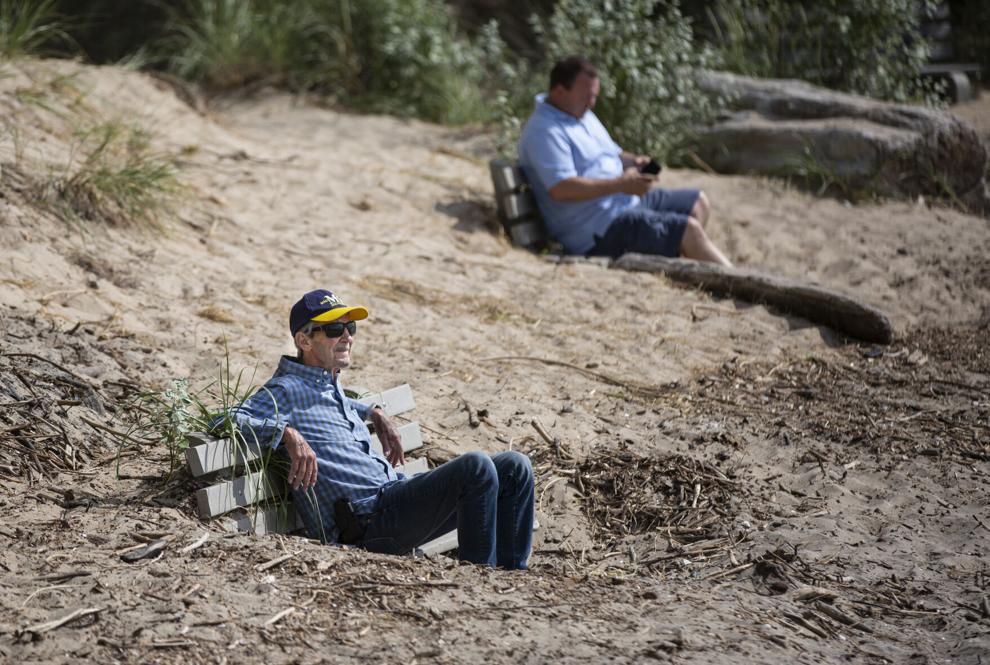 No. 4: High water continues to plague region, state
FRANKFORT — High water has been wreaking havoc around the 10,000 miles of Great Lakes shoreline for several years, but this year's record-breaking levels pushed things to the brink with crumbling roads, flooded sewer systems, vanishing beaches and homes ready to slide down eroded bluffs.
After several months of breaking high-water records — topping those set in 1986 — data shows that Lake Michigan is now down 4 inches from last December, though is still 30 inches above the long-term average for the month.
Predictions are that there is no respite in sight, with 2021 expected to begin the year with higher levels than were seen at the start of 2020.
Municipalities are struggling to find money to repair roads damaged or washed away by flooding and to fix sewer systems overwhelmed by multiple rain events caused by climate changes. There are also waterlogged walking trails, lighthouses and Leland's historic Fishtown, which raised sodden shanties this year.
Homeowners sought a record number of shoreline erosion permits from the Department of Environment, Great Lakes & Energy in 2020 for installation of riprap and retaining walls to save their homes and beaches.
Some can't be saved or moved back, like the Miller family cottage on an eroded bluff in Frankfort, the first in the region set for demolition.
EGLE experts warn that hardening the state's shoreline is not the best solution, as erosion will repair itself when water levels recede.
A hard-armored shoreline will cause permanent loss of beaches and dunes, they say.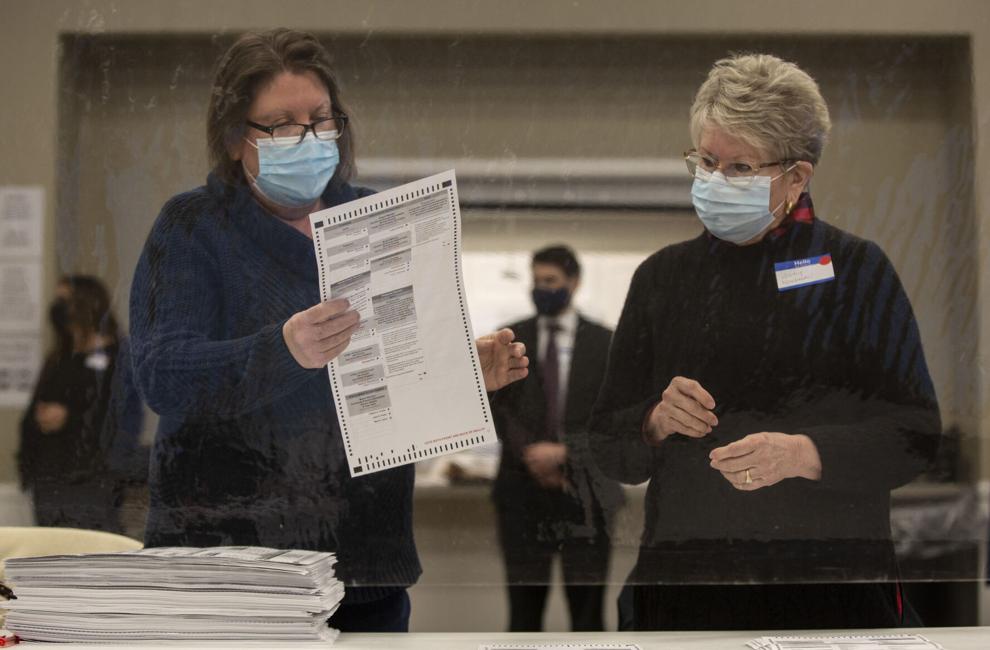 No. 5: Antrim County election errors
BELLAIRE — State election officials found no fraud during a hand recount of ballots cast in Antrim County's presidential election and state Republicans upheld the process, though neither effort slowed viral spread of a disinformation campaign by high-profile supporters of President Donald Trump.
Trump's former national security advisor Michael Flynn and attorney Sidney Powell both cited the county's election, even as Michigan Sen. Ed McBroom backed Antrim County Clerk Sheryl Guy's explanation that initial vote tally mistakes were the result of human error.
The Dec. 17 audit conducted by Bureau of Elections staff and local volunteer poll auditors recounted ballots cast in all of the county's 16 precincts, identifying a net gain of 12 votes for Trump and a net loss of one vote for Democratic challenger Joe Biden, records show.
"We expect to see small changes like this and the overall result confirms the vote was accurate," said the state's Bureau of Elections Director Jonathan Brater. "It confirms that the voting machines worked properly, it vindicates what the county clerk said happened — which was, there was an error in the unofficial reporting but that the machines worked as they should."
Antrim County Clerk Sheryl Guy, a Republican, repeatedly acknowledged an error by her office contributed to about 2,000 votes cast for Trump mistakenly and temporarily assigned to Biden, when software was not updated on some precinct tabulators.
The certified vote tally, however, counted the votes for Trump, who won Antrim County with 9,748 votes to Biden's 5,960 votes.
"The numbers proved that the tabulators worked, the Dominion voting machines — they work," Guy said, following the audit results. "The numbers are good, there's no reason to have doubts about fraud because there wasn't any."
The recount and audit was livestreamed and open to the public, held by a team from the state's Bureau of Elections inside the Kearny Township Hall, where teams of local volunteer poll auditors spent the day on the hand recount.
An observer of the recount was attorney Matthew DePerno, of Portage, who represents Antrim County Planning Commissioner Bill Bailey, in an ongoing lawsuit accusing the county of voter fraud and of violating his constitutional rights.
Secretary of State Jocelyn Benson filed a motion to intervene and was added to the suit Dec. 14 as a named defendant.
13th Circuit Court Chief Judge Kevin Elsenheimer signed an order allowing Bailey's cyber security team to conduct a forensic examination of voting equipment, though election officials said the resulting report was riddled with falsehoods.
Complicating Antrim's court case is a controversial marijuana proposal, also on the ballot Nov. 3 for residents of the Village of Central Lake. The proposal asked village voters whether they favored allowing a single dispensary within the village limits.
Initial results had the proposal failing in a 262-262 tie. The proposal passed by a single vote in the corrected certified results, a change Bailey contended in court filings contributed to his constitutional rights being violated.
Research shows Bailey lives in Central Lake Township, not the Village of Central Lake, and therefore could not have cast a ballot for or against the proposal.
A hearing is scheduled in 13th Circuit Court Jan. 11 in front of Elsenheimer.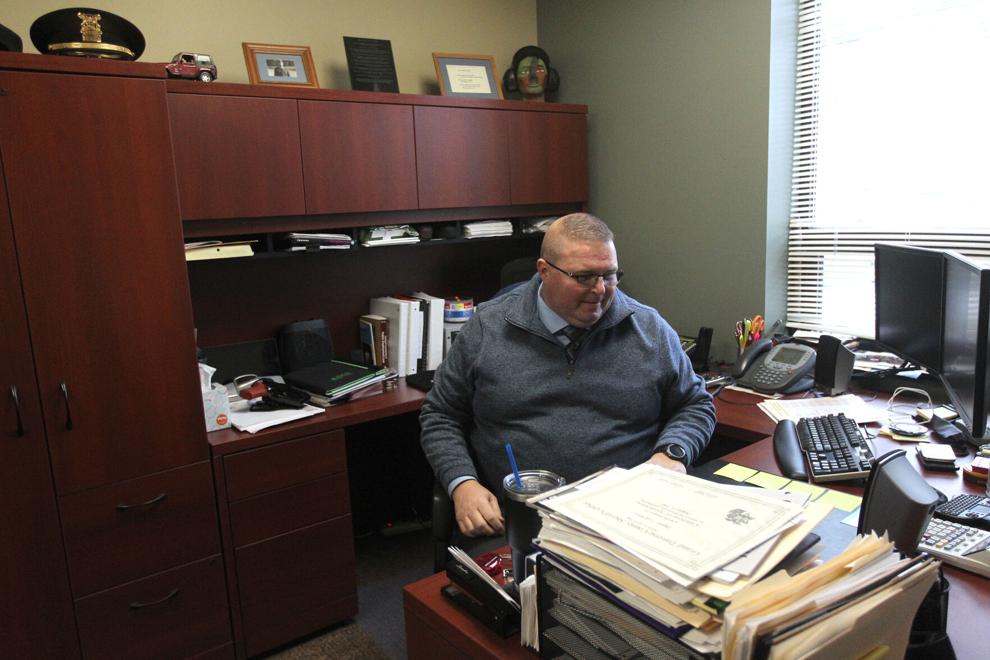 No. 6: Ritter takes plea
TRAVERSE CITY — Former Grand Traverse County Jail Administrator Todd Ritter was spared a trial after pleading guilty to felony and misdemeanor charges related to accusations he abused his authority while on duty.
The Dec. 4 guilty plea was part of an agreement negotiated by Ritter's court-appointed attorney Shawn Worden, and Danielle Hagaman-Clark, a prosecutor with the Michigan Attorney General's office.
Ritter rejected an initial plea offer made by the AG's office in October.
Ritter was arraigned Aug. 14 on multiple felonies; the agreement dismissed a second-degree criminal sexual conduct and a larceny charge.
In exchange, Ritter pleaded guilty to embezzlement of a public office over $50, a 10-year felony; misconduct while in office, a 5-year felony and willful neglect of duty, a one-year misdemeanor.
Michigan Attorney General Dana Nessel, whose office investigated following a request in March from Grand Traverse County's prosecutor Noelle Moeggenberg, weighed in on the case.
"Elected officials and those employed with taxpayer money answer to the same justice system as everyone else, regardless of position or job title," Nessel said. "Public servants are not exempt from prosecution and I am committed to aggressively enforcing Michigan's laws to ensure those who break them are held accountable."
Ritter had a 20-plus-year history with the Grand Traverse County Sheriff's Department when he was forced to resign April 11, 2019, after an internal investigation found lewd text messages and explicit photographs of former inmates on his department-issued cellphone and laptop.
An internal investigative report showed Ritter paid for a Lansing hotel room, where he is accused of meeting a former female inmate for a sexual encounter, with a county credit card; used a county-owned vehicle intended for transporting inmates to the hospital to trailer a personal boat and attend sporting events; and used a county-owned cellphone to download pornography and facilitate meet-ups for sex.
The Michigan State Police also investigated and submitted their findings to the AG's office.
The case drew a public outcry, with heated discussion among county commissioners resulting in a public questioning of Sheriff Tom Bensley, a cautionary memo from a county attorney and a livestreamed reading of the report by a group of women identifying themselves as members of Northern Michigan for Accountable Government.
The reading, said Jessie Horness, an organizer with NMAG, was to bring attention to the Ritter investigation, which is part of a flawed system.
Ritter faces up to 16 years in prison and sentencing is scheduled for Jan. 15 at 11 a.m. in front of 13th Circuit Court Chief Judge Kevin Elsenheimer.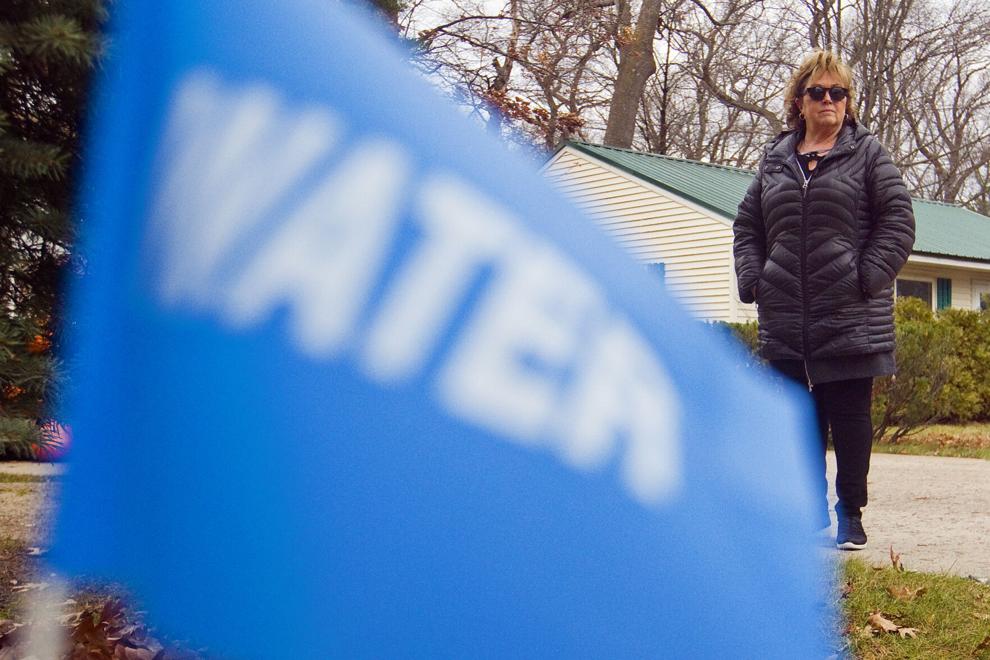 No. 7: PFAS progress
TRAVERSE CITY — Michigan ends 2020 with new, enforceable drinking water standards for PFAS chemicals as the state maintains its position among the few actively pursuing efforts to address the emerging contaminants in the nation.
More known contamination sites were confirmed this year — including groundwater in East Bay Township's Pine Grove subdivision just north of Traverse City's airport and U.S. Coast Guard Air Station facilities — and state regulators turned their attention to establishing groundwater cleanup standards.
In January, state officials hosted public hearings on what were then proposed cleanup thresholds for public drinking water supplies. By early August, those new maximum contaminant levels were in place for seven PFAS chemicals.
The public drinking water limits adopted into state rules are:
6 parts per trillion for perfluorononanoic acid (PFNA)
8 ppt for perfluorooctanoic acid (PFOA)
16 ppt for perfluorooctane sulfonic acid (PFOS)
51 ppt for perfluorohexane sulfonic acid (PFHxS)
370 ppt for hexafluoropropylene oxide dimer acid (HFPO-DA, a GenX compound)
420 ppt for perfluorobutane sulfonic acid (PFBS)
400,000 ppt for perfluorohexanoic acid (PFHxA)
By December, state authorities adopted additional cleanup criteria for PFAS in groundwater used as drinking water to include the same seven chemicals regulated in public drinking water sources. The maximum allowable amounts for groundwater used for drinking mimic those for public drinking water sources.
PFAS is an acronym for a family of thousands of man-made per- and polyfluoroalkyl chemicals, which have in recent years been considered worldwide emerging contaminants after decades of common use. Such uses involve both consumer and industrial products, including non-stick cookware, waterproof fabrics and firefighting foam.
PFAS chemicals have been found both in the environment and in blood samples of the general U.S. population. The federal Food and Drug Administration has also detected PFAS chemicals in the American food supply.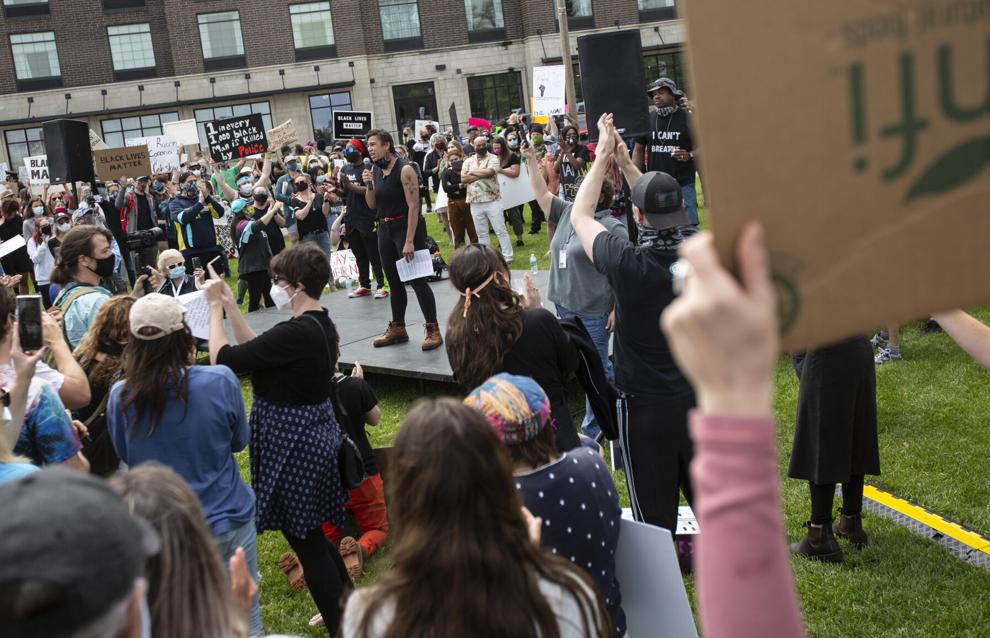 No. 8: Slur in Leelanau & BLM in Traverse City
TRAVERSE CITY — George Floyd's death in Minneapolis Police custody sent shockwaves through the nation, and they hit northern Michigan hard.
The blow in Traverse City did not swell and die like some, however. While a Black Lives Matter drew a record crowd to the city's Open Space park on June 6, the momentum built in to the Northern Michigan Anti-Racism Task Force.
The group set sights on rooting out lingering racial biases and questionable profiling in law enforcement.
"We want to create a sense of being able to educate and to elevate these different issues — and each other," said Task Force Member Courtney Wiggins.
Anger and defensiveness did not rule the discussions as Black community leaders and their peers met with first Traverse City Police Chief Jeff O'Brien, and soon after, attended the first of several meetings with Grand Traverse County Sheriff Tom Bensley.
The group provided a list of 10 demands — including a rewrite of any race-related profiling policies, adding body cameras to each officer's arsenal, taking a more vested interest in community policing issues and anti-bias training for law enforcement staff, Wiggins said.
Calls for further focus on the issue were only stoked in August, when racism again pressed to the community's forefront after now-former Leelanau County Road Commissioner Tom Eckerle used a racial slur right before a public meeting.
The action didn't pass with tepid response.
Community members across the board called for Eckerle's resignation. They got it within days, and soon after netted what county officials hope will be further progress in the form of a county-wide anti-racism resolution.
Officials have since condemned Eckerle's statements, and for now, task force members have sights on continuing their goal of a better, fairer, community.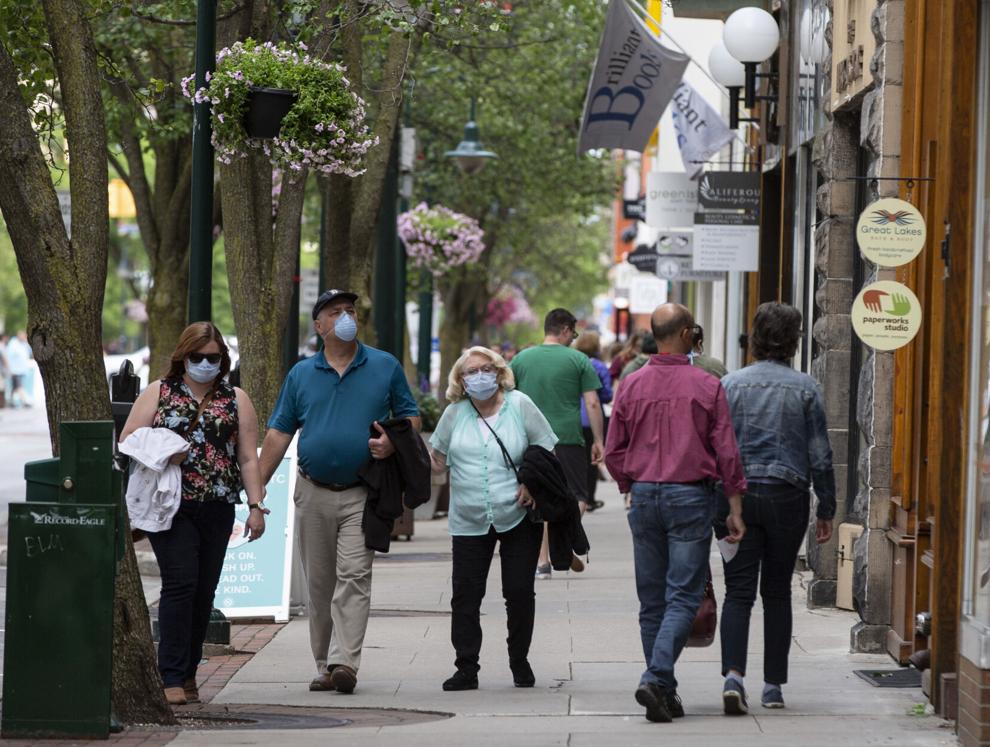 No. 9: Anti-shutdown, anti-maskers
TRAVERSE CITY — Not everyone cooperated when Gov. Gretchen Whitmer ordered Michiganders to stay in their houses when possible and wear a mask when they leave them.
Hundreds of Michigan residents flocked to the streets of Lansing in April to blockade traffic in protest of the executive orders. In a separate protest in May a group entered the capitol building, with some armed, while lawmakers were debating.
When Whitmer allowed businesses to re-open, masks were required in almost all instances. Whitmer also ordered most who participate in organized sports to wear a mask while they were actively competing.
Some frustrated customers who didn't agree with the orders acted out on restaurant and other service workers.
"Our staff has been SPIT ON, verbally abused, physically threatened and are physically and emotionally drained," read an August post from Rare Bird co-owner and brewer Tina Schuett. "They are here as essential workers just trying to do their job and make a living. They shouldn't have to deal with a------s ever, but especially during a global pandemic."
Most restaurants later closed when a winter surge in COVID-19 cases caused the Michigan Department of Health and Human Services to restrict indoor gatherings in restaurants, gyms, movie theaters and bowling alleys, but some still stayed open in protest, including in northern Michigan.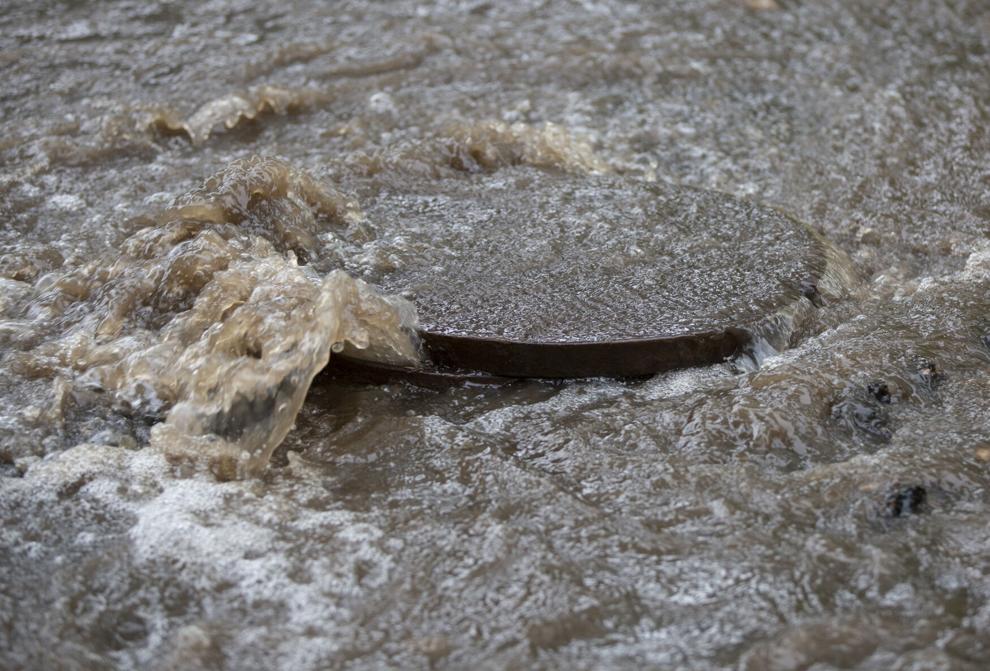 No. 10: Sewage spills in Traverse City
Three sewage spills fouled Grand Traverse Bay and the Boardman River earlier in 2020, including one where 54,000 gallons spewed from a city sewer line. That spill shattered previous records, with no spill in Grand Traverse County in the past 20 years or longer coming close, but could be a sign of what's to come as climate change drives more extreme weather.
The first, and worst, happened May 28 after a heavy downpour of three inches in two hours. A pump at the city's Front Street lift station didn't turn on, causing a backup that erupted from an access hole near Union and Front streets, then flowed into a storm drain nearby.
The next two spills also followed heavy rains and happened at the same spot, but were smaller — 2,500 gallons on June 10 after 2.2 inches of rain in an hour, and 1,200 on July 18 following a 2.8-inch downpour. Beach advisories from Grand Traverse Health Department kept swimmers out of Grand Traverse Bay at several popular beaches after each spill.
City Municipal Utilities Director Art Krueger said a temporary reservoir around the access hole built after the spills would've handled the two smaller ones and given the city time to react, but was never put to the test.
Climatologists are already seeing a strong trend of more heavy precipitation events across the Midwest and Northeast, according to Richard Rood, a University of Michigan climate and space sciences and engineering professor.
Climate change also is expected to cause more huge changes in Great Lakes water levels, and associated groundwater levels, said Brian Beauchamp, Michigan Department of Environment, Great Lakes and Energy sewer outflow specialist.
High groundwater levels have already swamped several miles of city sewer lines, especially those closer to Grand Traverse Bay. Cracks and leaky joints in old pipes could be letting that water in, contributing to backups, Krueger previously said.
The city's studying that and other sources of inflow and infiltration, like floodwater pooling over access hole covers. Possible fixes include relining old pipes, adding new water mains or lift stations and disconnecting sump pumps from the sewage system.