TRAVERSE CITY — A long-term fix to a problem section of Boardman River wall, which has been blamed for sinkholes and subsidence that has bedeviled Traverse City road crews for more than 20 years, could start in the fall.
That's what city Municipal Utilities Director Art Krueger told a shorthanded city commission at their study session Monday. He reviewed the latest information about the wall on the Boardman River — also known as the Ottaway River — between Union and Park streets.
While the city works to clinch a multimillion-dollar loan for several projects — including the proposed $2.8 million fix, according to estimates — a firm is working on the project design for one of two blocks. Commissioners next must decide on awarding a contract to design the other.
They'll have to take action to meet a tentative timeline of advertising bids in the summer, closing on the loan by summer's end and starting work in November, Krueger said.
"Those are some tight deadlines we have coming up, and the focus is to get it moving," he said.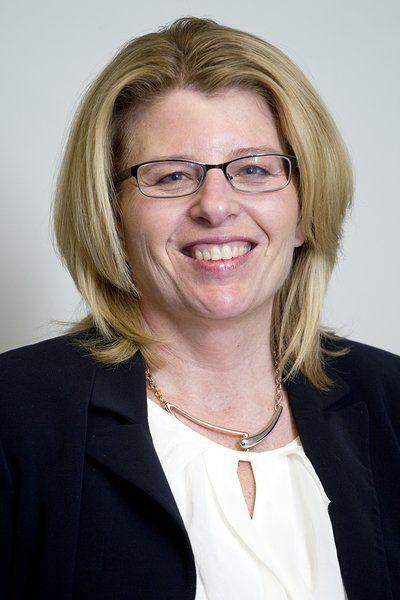 And the Downtown Development Authority is looking to pick another firm to design what the alley along the river's south bank between Union and Cass streets will look like once the sewer main has been relocated — and the wall along that stretch has been removed, DDA CEO Jean Derenzy said.
That's still the plan, as identified by firm SmithGroup as the most feasible, as previously reported. The wall's footing would be kept in place along that block as fish habitat, while the alley would ideally be altered and redesigned for a "placemaking" project the DDA is considering.
The alley between Cass and Park streets, though, is too narrow and has to stay, so firm SmithGroup recommended installing a new sheetpile wall in the river, just in front of the existing wall's footing, as previously reported. That would allow a gap that's formed below and behind the wall to be filled with concrete.
Krueger said that should stop water from washing out the soil, which has led to sinkholes and other issues city crews have chased for at least 25 years.
Shifting soils could undercut the wall's stability, which is especially concerning because atop its footing sits a 24-inch sewer main that serves thousands, as previously reported.
Moving earth could skew the balance of forces on the wall, causing it to tilt toward the river, Krueger said. That could lift the footing, breaking the sewer main.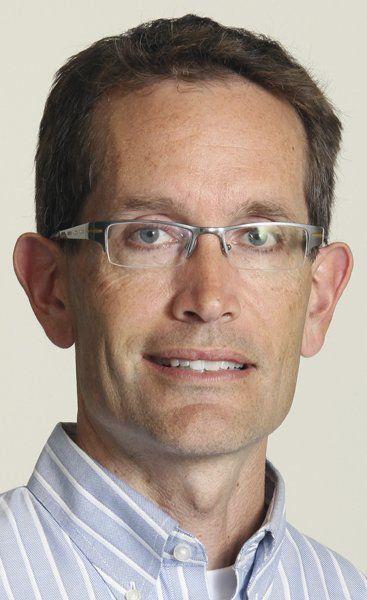 While Krueger said he's sought second opinions from other engineers who agree the wall could shift, city Commissioner Tim Werner asked for more information from those sources.
Werner stressed that while the soil is washing out and causing the alley to fail, there's little evidence the wall itself is failing.
"We have nothing in any report yet that says that the wall is destabilized or failing or needs stabilization," he said.
Still, the alley's failure could lead to a sewage leak if the service lines below it connecting Front Street businesses to the sewer main should break, Werner acknowledged. That in some scenarios could cause sewage to leak out of the main.
Stormwater falling on the alley and infiltrating through cracks could be making erosion there worse, Werner said — Krueger agreed it's possible.
Werner asked for other information including a 2019 dive inspection report, ahead of commissioners' Jan. 18 meeting.
Commissioners at that same Tuesday meeting could decide on awarding a contract to design the project between Cass and Park streets.
The plan is to advertise for bids in July, close on a Clean Water State Revolving Fund loan in September and start work by Nov. 9, Krueger said.
Traverse City qualifies for 15 percent of the project cost to be forgiven, so the city could possibly skip repaying up to $428,000 of it, Krueger said.
Derenzy said the DDA has three firms to choose from for a placemaking project along the alley, and she wants to coordinate that work with the wall project. The goal is to sign a contract with a firm no later than March.
It all fits in with the Lower Boardman River Unified Plan, the result of a three-year process involving in-person input, surveys and more to examine the connectivity and accessibility to the Boardman River, Derenzy said.
"We know with that community outreach what the community is looking for with the 100 and 200 block, what we need to know is the engineering design for that 100- and 200-block stretch," she said.
Mayor Pro Tem Amy Shamroe led the meeting, with Mayor Richard Lewis and commissioners Mi Stanley and Ashlea Walter absent.