TRAVERSE CITY — Jail and police reform are likely to loom in the minds of Grand Traverse County voters as the race for sheriff nears its end.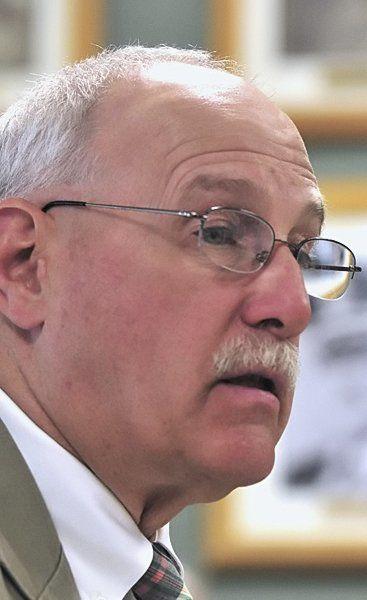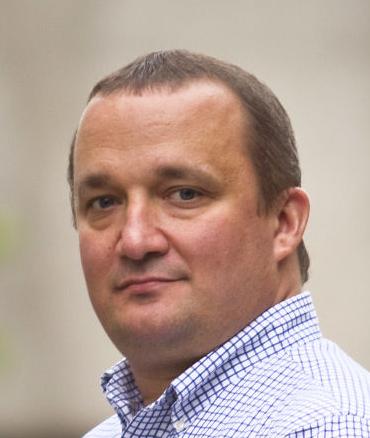 The Nov. 3 election pits Republican incumbent Sheriff Tom Bensley against newcomer Greg Hall, an outspoken Democrat calling for inter-department reform.
Hall, a Traverse City native, first locked horns with the sheriff a few years back over concerns about the county jail's medication policies. Hall's mother spent time behind bars and he claims, despite bringing her medications to the facility in person and working with jail staff, she wasn't given her prescriptions.
He became a vocal critic of the sheriff's department, citing lacking oversight, a "good 'ol boys" culture and a lack of positive change.
"At some point, you have to get out of the stands and into the game and decide to, you know, be the person who's going to change things," said Hall, a first-time runner for office. "My whole campaign is about changing the mindset, and the way we approach law enforcement within our community."
Bensley, who touts decades with the department and 12 years leading it, questions how Hall's lack of experience would translate on the job. The Democratic challenger served 12 years in corporate security and military police, but none within a sheriff's department to familiarize himself with inner workings.
"I've had one career," Bensley said. "I've worked in all facets of the sheriff's office, and as the sheriff, I've worked very well with the county board."
But Hall argues experience isn't everything.
"I know Bensley touts his 40-plus years with the department, but I just ask people to consider — what has that actually gotten us as a community?" Hall said. "It's gotten us a sheriff's department that, for several years now, has been widely scrutinized for the way it operates."
Hall also feels Bensley faltered in his handling of the April 2019 investigation into former Jail Administrator Todd Ritter, who now faces charges in 86th District Court related to accusations of on-the-job misconduct.
Bensley fired back.
"Obviously, as an incumbent, things come up and some people don't like the way they're handled. That puts a target on my back," Bensley said, adding that he felt the Ritter incident, especially the decision to force resignation instead of firing, was handled correctly once he learned of it. "People just need to look at what was said — it's been very difficult to get people to listen to the truth."
Bensley's handling of the situation, which Hall says included ignoring early whistleblowers, has been a source of ongoing criticism. Recent criminal charges against the former jail admin have brought the incident more directly into public eye.
Bensley said the oft-cited resignation move was under direction from the department's attorney, and that he and other officials want to put the matter behind them and move forward.
Hall feels the incident is a symptom of bigger problems — especially when it comes to department oversight.
Bensley disagreed, saying he'd pushed to resolve and review several things brought forward by the community, including the Grand Traverse County jail's medical services, which are provided by private company Wellpath. Bensley said those concerns spurred him to request a jail assessment from the National Commission on Correctional Health Care, which he said determined Grand Traverse's services are "adequate." He said he and fellow officials have since worked to patch up the few things pointed out by the commission.
Bensley also shot back at Hall's comments about jail culture, which he said has improved drastically since the appointment of new Jail Administrator Capt. Chris Barsheff. Hall has offered his own words of support for Barsheff in the past, but feels lacking leadership holds back further reforms.
"The issues I see within the department all revolve around lack of leadership — there's only so much Capt. Barsheff can do, working under Tom Bensley."
See more election coverage at www.record-eagle.com.