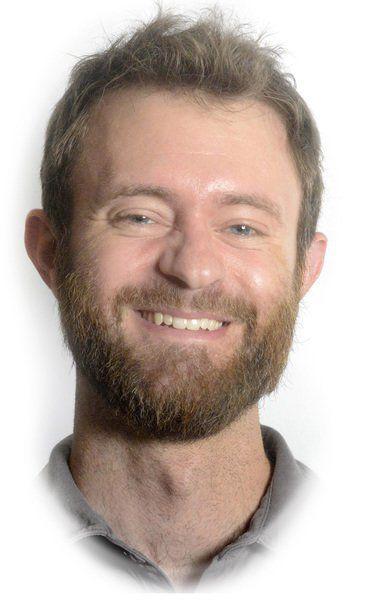 Summer is not really happening this year, is it? Maybe it'll get to 50 degrees today, and the sun might peek out a little bit, and this weekend looks kind of nice, but deep down you know, you KNOW, that it'll be a solid three weeks before you can safely put away that winter coat, let alone plant a garden. And that's too bad, because right about now I, we, the entire world, could really use an excuse for a good summer strut.
You know the feeling — you're walking down the street brimming with confidence, wind at your back, head held high, taking nice long strides into the world, where who knows what adventures might await. Your outfit's on point, you high-five every stranger, you bust open a fire hydrant to the delight of gathering neighborhood kids, you buy everyone in the bar a round on someone else's tab, you give a toast at a wedding you weren't invited to. You leave, then you STRUT.
I can't take credit for the concept. Each year around this time, the online magazine Slate asks its readers to nominate the best "summer strut" pop song of the moment, then compiles an airtight playlist for those moments when the urge to strut must be satisfied. This year I'll save everyone the trouble — just pick anything from "Cuz I Love You," the major-label debut from the pop/soul/hip-hop artist Lizzo, and the sun will shine upon your face.
Lizzo, born Melissa Jefferson, has quickly risen to occupy a specific brand that is a fizzy cocktail of R-rated swagger, sex positivity and feminist empowerment. The "Cuz I Love You" album cover shows her seated and unclothed, presenting a naked body much larger than our cultural messaging usually asks us to consider. Her songs feature gem-like pop production, dazzling hooks and lyrics preaching a defiant self-love.
She comes out of Minneapolis and is here to melt the ice on our collective heart, not forever but at least until the next spring storm shows up to ruin everything. Imagine a version of Beyonce who's 10 years younger, 70 percent funnier and vastly more approachable. You can't imagine being friends with Beyonce, but Lizzo could show up at your next house party wearing a gold bodysuit and rubber unicorn mask, which she'd only remove in order to slam a White Claw.
The lead single "Juice" nicely encapsulates her M.O. It leads with a slick, funky chord progression reminiscent of late-1980s Prince — who had heartily endorsed his fellow Minnesotan shortly before he died — and lyrics declaring that she's "not a snack at all," but "baby, I'm the whole damn meal." It builds to a bouncy chorus and — because why not? — a flute solo. Yes, as if there weren't too much to love already, Lizzo is also a virtuosic flautist.
She already was a known quantity to a decent-sized cult following; "Cuz I Love You" is her third album, and follows a string of semi-viral party singles such as "Good as Hell" (as in, "baby, how you feeling?") and "Phone" (as in, "where the hell my … ?"). "Juice" doesn't rip quite as hard as those tracks, but it's part of what feels like a fuller body of work, the sign of an artist with a unique voice seizing a moment she's earned by offering authenticity, vulnerability and, most importantly, a feeling of joy every listener should internalize in their own way.
Her star-making moment here, though, might be "Like a Girl." It feels like a spiritual girl-power sequel to Beyonce's "Who Run the World," in which Lizzo shouts out her heroes musical (Lauryn Hill) and otherwise (Serena Williams) as the hooks seem to trip over each other in a race to lodge themselves inside your cortex. The track is celebrating its 10th consecutive day of needing to be removed from my head with a crowbar.
The Lizzo show is on tour all summer, and will be more than worth the drive to Detroit, where she highlights the Mo Pop Festival in late July. Her strut is all cued up. How about yours?
Troy Reimink is a west Michigan writer and musician.