TRAVERSE CITY — Two changes to Traverse City's zoning code could allow for a second house — or more — on certain residential lots.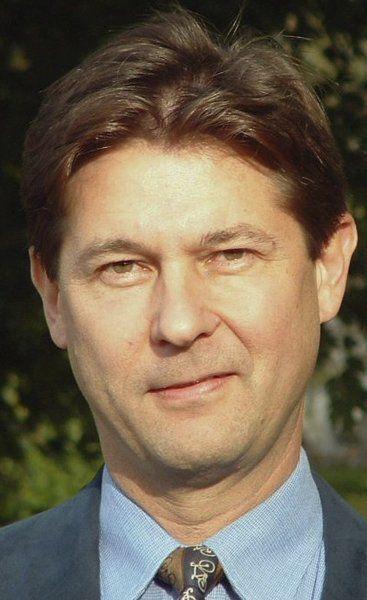 One would allow another house on single family-zoned lots with enough space, and another would loosen rules allowing several homes on one property. City Planner Russ Soyring said both are aimed at creating more housing in a "thoughtful, sensitive" way.
"It just may not work out in many cases, but some cases might just allow for some gentle infill in the neighborhoods," he said of opening up rules to allow two houses on one lot. "I think that it would hardly be noticed and might provide for some greatly needed housing."
Two principal residences — defined as the main home on a lot — are allowed on properties zoned as R-2 Two-Family Dwelling, Soyring said. He pointed to a project near the Governmental Center with two freestanding houses on such a lot.
Only one principal residence, plus a smaller accessory dwelling unit, is allowed on R-1 Single-Family Dwelling properties, no matter how large, Soyring said. That's unless the owner applies for a site condo or planned unit development, but those rules are restrictive as well.
Traverse City limits lot sizes to no smaller than 5,000 square feet, and parcels big enough to be split into two may not be splittable because of road frontage and other requirements, Soyring said.
Allowing another principal residence on one lot avoids that complication, but there should be space between the two, Soyring said. One Missouri city requires the width of two side lots, which would be 14 feet in Traverse City's case — some historic districts require 20 feet between buildings, he later added.
He also suggested dropping the minimum lot width in R-1A zoned lots to 70 feet from 90.
Two principal dwellings on one property opens up some interesting ownership questions, like whether to rent out a second dwelling or sell it like a condominium, planning Commissioner Brian McGillivary said. Plus, people with enough space could potentially build two homes and two accessory dwelling units.
Planning commissioner Heather Shaw said she believed the idea was a smaller, less fear-inducing leap than switching a property from R-1 to multifamily zoning, and a "quite ingenious" way to allow current residents to bring in new neighbors.
Commissioner Jim Tuller said he supported the idea but thought it worth a look if the city's utilities could handle the extra housing. He's also the city fire chief and said firefighting trucks would need access to the homes, and first responders would need addresses to find them.
There are plenty of instances in which adding a second home to a property wouldn't work, Soyring said — houses in the middle of a narrow lot, like his, would have too little room on either side. McGillivary said that might incentivize tearing down existing homes, and Soyring replied planners could disallow that in any changes they recommend.
The cost of building may deter others from trying, commission Chairwoman Linda Koebert said. She was planning a second building at her home until contractors quoted a price of more than $300 per square foot.
Other spots could hold a handful of homes, and a few already do, Soyring said. One in Slabtown has five on lots too small for current standards, as does another at State and Wellington streets.
"I think they work out really well, so I was thinking this is the poster child, if maybe we could allow our standards to be different we might want to replicate something like this again," he said. "I've never heard anybody complain about high density, that this is something inappropriate, that this is something we don't want in Traverse City."
Creating a planned unit development requires at least three acres and another option, called clustered housing, requires at least five, Soyring said — roughly an entire city block.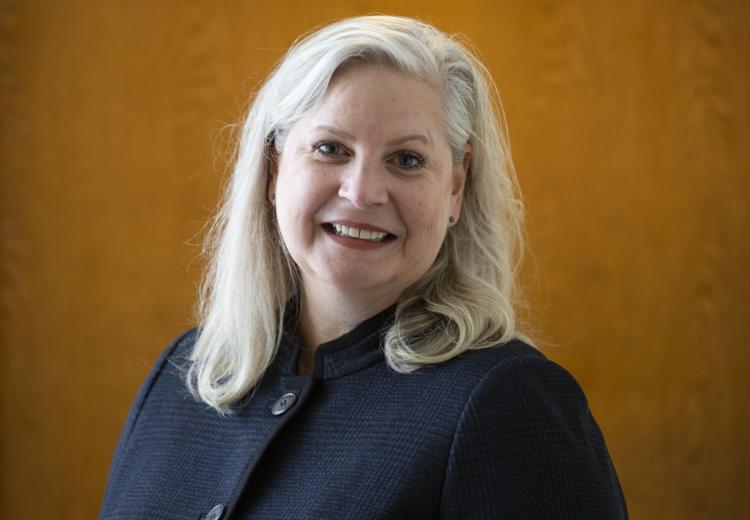 He proposed dropping the five-acre requirement to one, and allowing for the same level of houses per acre as would otherwise be permitted for single-family parcels. Planning commissioners could also write a set of standards and allow developers to build the project without the two public hearings currently required. Commissioners were receptive to the idea as well. Commissioner Christie Minervini said she lives on a narrow lot near a condominium development Soyring mentioned as another example. Houses in the neighborhood are close together but smartly built, she said.
"We definitely have a feeling of community and neighborhood, too," she said. "I think that's something that gets overlooked in discussions often, in terms of density, is that more people is more community."
The board could revisit the idea in November to set a December public hearing, Soyring said. Suggestions for allowing two homes on a single lot, however, merit a closer look by the city's Historic Districts Commission before the planning commission takes them up again, Soyring agreed.