TRAVERSE CITY — Colleges, universities and private schools soon could locate in downtown Traverse City.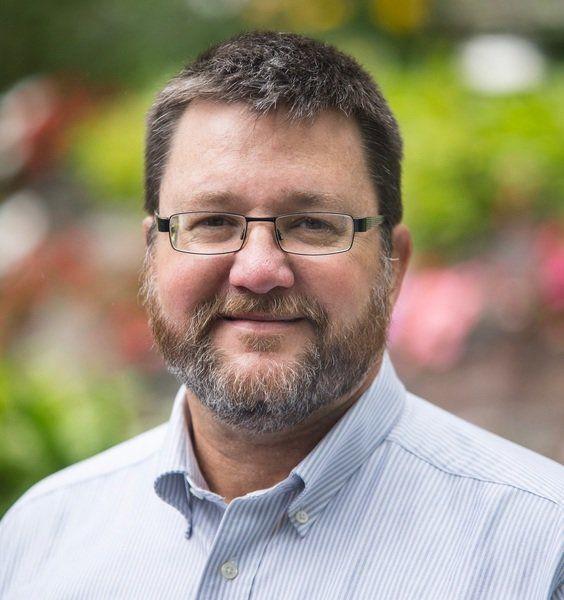 City commissioners on Monday agreed to set a public hearing for a zoning change that would allow educational institutions in the city's C-4 zoning district as a use by right, meaning they wouldn't need a special use permit. They voted 5-2 to set the hearing for Oct. 25, with commissioners Brian McGillivary and Roger Putman voting against.
The issue arose when private Montessori school Children's House wanted to locate in the second floor of 101 North Park, city Planner Shawn Winter said. Other educational institutions showed interest too, including Michigan Technological University. The Houghton-based public university recently opened a research office in Traverse Connect's headquarters, as recently reported.
While Winter compared educational institutions to other uses already allowed downtown, like theaters, conference venues and places of worship, McGillivary said he thought those comparisons were off. He questioned if even more parking on Front Street would be given up for the kind of loading and unloading lanes that are common at schools, noting there's one in front of the State Theater.
McGillivary said he had other concerns about pick-up and drop-off traffic and how the downtown would handle it. He thought the city should at least require an administrative special use permit so anyone wanting to open an educational institution downtown would have to plan how to handle those considerations.
"I agree with Mr. Winter that most of these issues are solvable, but you've got to figure out how you're going to do it," McGillivary said.
While Commissioner Ashlea Walter said the downtown isn't at its busiest at 7:45 a.m. and 3 p.m., and that school calendars would bring people downtown outside of the busy summer months, McGillivary said no one should assume that a school located downtown would only offer classes for part of the year.
Mayor Jim Carruthers, though he ultimately voted to move the change forward, had similar concerns about traffic and congestion, especially its impacts on parking. Downtown parking is one of the biggest complaints he's heard as mayor and a Downtown Development Authority board member, he said.
Those questions and others raised Monday were enough for Putman to want to send the issue back to the planning commission, he said.
Commissioner Christie Minervini said she supported the idea when the planning commission recommended it by a 5-2 vote. She saw the fact that it wasn't already allowed in the downtown as an oversight, and Mayor Pro Tem Amy Shamroe agreed.
While Putman asked how much more the city can absorb in its push to develop, Minervini said she saw it not as a push to develop, but to replace the office workers the downtown has lost.
Shamroe and Commissioner Ashlea Walter agreed they saw the move as a good way to diversify the uses allowed downtown. Nor did Shamroe think concerns over safety should be the reason to keep schools out of downtown.
"I do not see it as a reason to say no to schools but yes to restaurants that have seating for 150 people," she said.
McGillivary also took issue with the fact that city planning department staff initiated the zoning amendment. That seemed to smack of favoritism, especially when an applicant brought forth another zoning amendment considered at the same planning commission. Those applications cost money, a change the city made in recent years, and if the city isn't going to charge for some applications it should drop the practice altogether, he said.
Winter said the issue came to the planning commission through the DDA, and there was more than one institution interested. He had one conversation with Children's House about the timeline of a zoning amendment.
"I took the charge from there realizing that schools and colleges are a beneficial use downtown, and regardless of any one institution, would be a good mix to add downtown," he said. "It wasn't playing favoritism or anything like that. I apologize if that's the optics, but it wasn't the intent."
Minervini and Commissioner Ashlea Walter said they agreed there's a question of consistency for charging application fees, and Walter suggested adopting a policy later that would spell out when to charge an applicant.