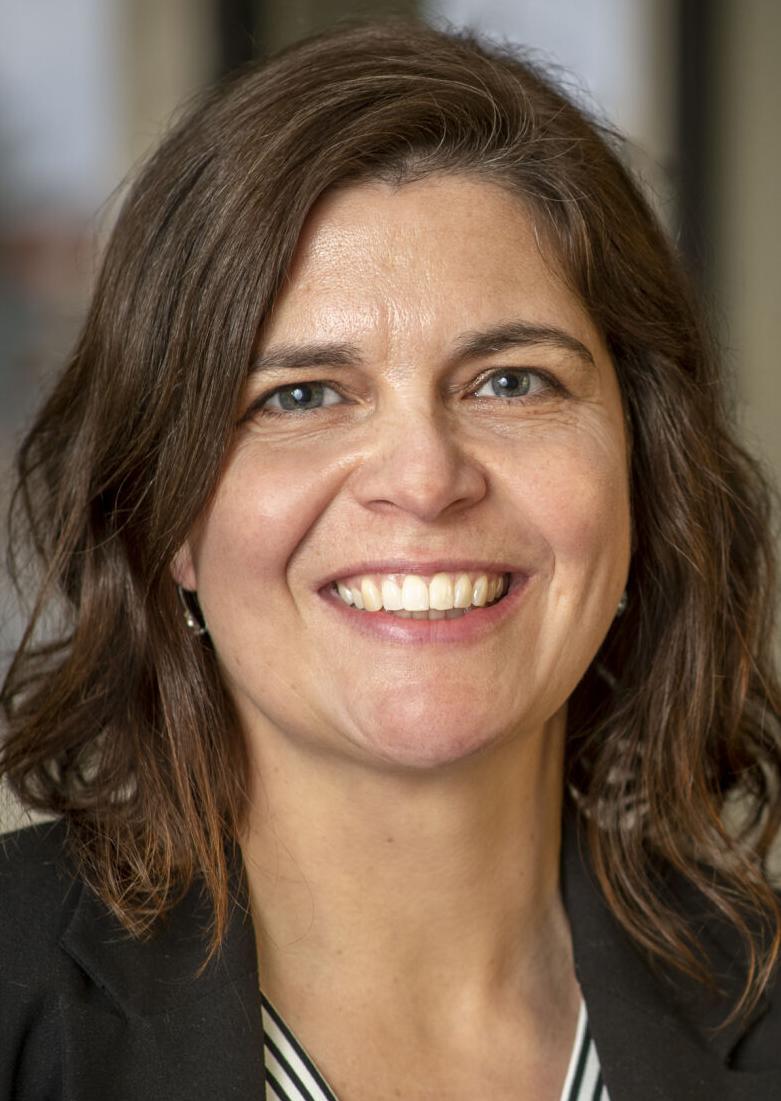 TRAVERSE CITY — Eleven Traverse City residents have filed to fill the remainder of a city commissioner's term after Ashlea Walter leaves the board: Vicki Armour, Gretchen Carr, Kenneth Funk, Gary Howe, Caroline Kennedy, Linda Koebert, Amy Kolden, Jason Lawrence, Brian McGillivary, Merek Roman and Barb Wiling submitted letters of interest and resumes by Wednesday's 5 p.m. deadline, according to city Communications Specialist Colleen Paveglio.
Next, city commissioners will interview them at a Dec. 14 meeting, according to a release.
The top candidate will fill the rest of Walter's term, which officially ends November 2023 but which she will leave after Dec. 31, following her election to the Grand Traverse County Board of Commissioners.
The residents seeking to fill that vacancy have a wide array of experience among them, and two previously have served as commissioners.
Armour in her letter said she would devote her time to Traverse City by applying her expertise in various areas. She's a cosmetologist and co-owns and operates Armour Siding Company, along with owning and managing rental properties, as per her resume.
Carr in her letter touted her experience as businesswoman, artist, educator and parent while pointing to her past roles on Central Neighborhood Association and the city Arts Commission's selection panel. She has her own creative consulting, scriptwriting and voice-over company and is field team manager for We The People, according to her resume.
Funk wrote in his letter he believes his position as city employee and commissioner would better serve the community's interests from a "boots on the ground" perspective. He's a city firefighter/paramedic and owns Funk Heating and Cooling, according to his resume. Past experience includes three other fire departments.
Howe, a former city commissioner, wrote in his letter that he understood the role and its responsibilities, and shared in the current commission's goals of affordable housing and improving walking and rolling conditions in town. He's Norte Youth Cycling's communications director and a freelance photographer and journalist, according to his resume.
Kennedy listed her experience on the state Legislature staff and as Michigan Municipal League's field operations manager, plus her experience in local government as key assets in her letter of interest. That also includes serving as city clerk and treasurer for Boyne City and as assistant village manager and clerk for Elk Rapids, according to her resume.
Koebert, previously the city Planning Commission chairwoman, wrote in her letter that she's seen how work in government is usually a thankless, "often slow, sometimes contentious and always time consuming" task. She expressed the hope to be a part of the process to shape the city's future. She listed her experience as adjunct faculty at Alma College and middle school teacher at Ithaca Public Schools on her resume.
Kolden wrote in her letter how living in different neighborhoods in the city showed her how residents' needs varied. As a business owner, she could offer an inside perspective, especially on issues like housing and staffing. She co-owns White on Rice and previously worked for Traverse City Area Public Schools, including as at-risk student assistant.
Lawrence in his letter wrote that he believes the city is at an inflection point, during which it needs a commission of people who think about the long-term effects and impacts of city policy. He's office manager for Gallagher's Carpet & Flooring, and his past experience includes the U.S. Coast Guard and senior patient access representative for Munson Medical Center, as per his resume.
McGillivary, also a former commissioner, wrote he still wants to serve the community by working with the board and others on solving long-term issues the city faces. Currently a Realtor for Berkshire Hathaway HomeServices Michigan, he also listed on his resume his experience as a journalist, including at the Record-Eagle, and congressional aide.
Roman ran unsuccessfully for city commission in 2021, as previously reported. Now the Slabtown Neighborhood Association vice president, he's also on the Grand Traverse County Economic Development Corp. board and others, according to his letter of interest. He wants to focus on attainable housing and a strategy for people without homes. He's an associate for Vista Exploration, an oil and gas development company, according to his resume.
Willing wrote she's "no secret" to commissioners and that she could provide balance to the board, as she often voices a side of issues not always represented to or by commissioners. She provided the city with a brief rundown of her experience, including being elected to the Oakland Community College Board of Trustees, time on various committees and boards, plus more than 30 years as a medical and legal advocate.
Reached Wednesday, Willing said she wanted to keep her full resume private and questioned why the city required something beyond what state law requires of a commission candidate.