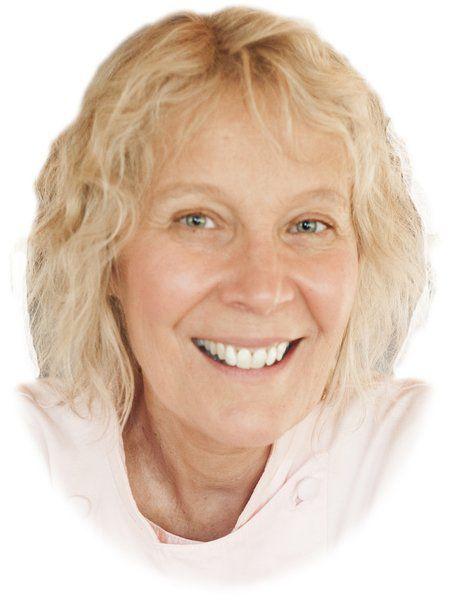 Spring, summer and early fall, for the past decade, I have been happiest on Fridays. I work all day on my feet, without high-tech tools, don't get paid (in cash) and come home spent and exhausted.
For the first seven years I cooked lunch for a crew of around 20 highly appreciative people at Meadowlark Farm in Lake Leelanau. Two of my sometime assistants were 12; the third was 10 years old. It was a chef's dream come true: cooking on an organic vegetable farm surrounded by lush fields of produce.
I keep coming back. Now, with seven other "granny" volunteers and a crew of farm workers I help to fill 100 weekly CSA or "Community-Supported Agriculture) boxes, give or take.
It all began with the kale.
All green vegetables charm me, but I'm devoted to kale. Jenny Tutlis and husband Jon Watts, owners of the CSA Meadowlark Farm, know my obsession and every summer I get to cart away armloads.
Kale is most certainly the nutritional powerhouse of vegetables. My infatuation began when I developed a chronic illness. I read about its health-supportive properties and resolved to finally boost kale to an important part of my diet. Kale has now become a habit. Popeye should have tried it — he might have whupped Brutus sooner.
Kale is a Brassica, a noble family that includes cabbage, collards, broccoli and Brussels sprouts. Brassicas literally burst with health-promoting, sulfur-containing phytonutrients called sulforaphanes, which have potent anti-cancer, DNA-protecting and major detoxification properties.
Tutlis and Watts grow many kinds of kale: The heirloom Lacinato (la-chee-natto), Cavolo nero or Tuscan kale is very dark blue-green with long, slender embossed leaves, mellower and sweeter than its sisters. Lacinato is good for beginners. Scotch or curly type kale has edges intensely ruffled like a 1950s poodle skirt petticoat, a fibrous stalk and wrinkled leaves a light to deep green color with a lively pungent flavor. Siberian or Russian red kale has the darkest color — almost purple — flat leaves with divided edges and a strong flavor that sweetens upon cooking.
Kale might overwhelm you with its imposing, demanding leaves, but a little cooking reduces it to a mild mound. Wash leaves under cold water. Unsprayed kale is likely to have tiny aphids hanging around. They like the underside of the leaf so put on your glasses and get out the vegetable brush. Or consider them a source of protein. Really.
You may steam or sauté very young, tender kale or drop it directly into a pot of simmering soup. Dice or slice it so that it is bite-sized and cooks quickly. Try kale raw: Slice it very thinly and dress with salt, oil and an acid like fresh lemon juice or vinegar. Twenty minutes at room temperature will transform it into tender and digestible.
If you are going to blanch kale, keep it whole to keep nutrients intact and cut it after cooking. Blanching — immersing kale in lots of boiling water 1 to 4 minutes — sets a bright green color, tenderizes and sweetens kale. If you will heat blanched kale again then blanch only a minute. I blanch my big bunches of kale (saves space in the refrigerator), cool and later use in different ways — stir-fries, sautéed in olive oil or butter with garlic or ginger, or tossed with soy sauce, toasted Asian sesame oil and rice vinegar or olive oil and red wine vinegar.
Kale is an ancient ancestor of cabbage (to which I admit another compulsion) with the ability to grow in harder climates (it sweetens after the first frost) where cabbage won't thrive. Kale has a longer growing season and is the hardiest of the Brassicas with powerful anti-oxidant and anti-inflammatory actions. It is nutrient dense: very high in beta carotene, vitamin K, vitamin C, lutein and rich in calcium.
That aside, if you prepare it correctly, it's delicious.
Kale Meals
— Sauté finely sliced onions and shiitake mushrooms with olive oil. Optionally stir in ground meat and cook through. Stir in diced blanched kale and heat through. Season with salt, pepper and fresh lemon juice before serving.
— Slow-cook chopped kale and diced apples in butter. Before serving, sprinkle with balsamic vinegar and chopped, toasted walnuts. Serve with grilled pork chops.
— Combine garlic sautéed in olive oil, blanched chopped kale, toasted nuts and a creamy goat cheese or feta with hot, cooked whole grain pasta or brown rice.
— Use blanched kale as a topping for homemade pizza.
— Africans simmer kale with coconut milk and ground peanuts to serve over rice.
— Make a salad of lightly cooked, finely sliced kale, crisp bacon and breadcrumbs with a poached egg on top.
— Add cooked, diced kale to frittatas, omelets and scrambled eggs or your next salad.
Caldo Verde: Portuguese Potato Soup with Kale and Chorizo
6 to 8 servings
3 T. extra virgin olive oil
1 large onion, peeled and finely diced
8 oz. Spanish chorizo, diced into 1/4-inch cubes
2 t. smoked paprika
1-1/2 lbs.baking potatoes, peeled and diced into 1/2-inch cubes
8 c. chicken stock
1 bunch curly green kale, stemmed and torn into small pieces, stems sliced
Heat olive oil in a large pot over medium heat. Add onion and sauté until soft, 5 to 7 minutes. Add chorizo and paprika and cook 2 to 3 minutes. Add potatoes and chicken stock and increase heat to a boil. Simmer soup until potatoes are tender, about 30 minutes.
Stir kale into soup and bring it back to a boil. Reduce heat and simmer until kale turns bright green and tender, 4 to 5 minutes. Serve.
Raw Tuscan Kale Salad with Pecorino
Kale is a vehicle for big flavors in this salad.
2 to 4 servings
1 large bunch Tuscan kale
1 thin slice country bread or 1/4 cup homemade toasted coarse breadcrumbs
1/2 garlic clove, minced
1/4 c. finely grated pecorino cheese, more for garnish
3 T. extra virgin olive oil, more for garnish
Freshly squeezed juice of 1 lemon
Optional: 1 to 2 T. dried currants or raisins
1/4 t. kosher salt
1/8 t. red pepper flakes
Freshly ground black pepper, to taste.
Trim bottom 2 inches off kale stems and discard. Slice kale, including ribs, into 3/4-inch-wide ribbons. You should have 4 to 5 cups. Place kale in a large bowl.
If using bread, toast it until golden on both sides; cool. Tear it into small pieces and grind in a food processor until mixture forms coarse crumbs.
Using a mortar and pestle, or with the back of a knife, pound garlic into a paste. Transfer garlic to a small bowl. Add 1/4 cup cheese, 3 tablespoons oil, lemon juice, optional dried fruit, salt, pepper flakes and black pepper, and whisk to combine; rest 5 minutes.
Pour dressing over kale and toss very well to thoroughly combine (dressing will be thick and need much tossing to coat leaves). Let salad sit until tender about 20 minutes. Serve topped with breadcrumbs, additional cheese and a drizzle of oil.
Adapted from The New York Times
Nancy Krcek Allen has been a chef-educator for more than 25 years and has taught professional and recreational classes in California, New York City and Michigan. Her culinary textbook is called "Discovering Global Cuisines."