TRAVERSE CITY — The future leader of Traverse City Area Public Schools is expected to be named Wednesday.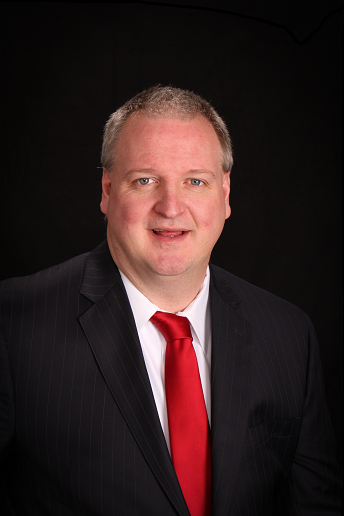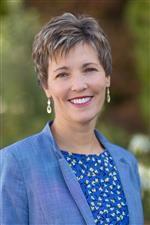 Before the seven-member TCAPS Board of Education makes its selection, however, the final two superintendent candidates — John VanWagoner and Denise Herrmann — get one more shot to prove why they are the best fit for the largest school district in northern Michigan.
The finalist interviews, which are often referred to as "fit-to-district" interviews, are normally done in person. Candidates are usually brought into Traverse City to meet with school district staff and community members, visit school buildings and tour the area. The COVID-19 pandemic makes that near an impossibility.
TCAPS officials decided it best to continue the interview process virtually, which is how the first round of interviews took place. Herrmann's interview is scheduled for 6 p.m. Monday, followed by VanWagoner's at the same time Tuesday.
The board will then meet virtually at 6 p.m. on Wednesday to vote and make their pick for the next TCAPS superintendent. All meetings can be viewed on TV channel 190 or online at https://livestream.com/tcapslive/board.
VanWagoner oversees Alpena Public Schools, just about 2.5 hours due east of Traverse City, where he's held the top administrator post for the last four years. He is seen as the front-runner after the initial round of interviews when TCAPS trustees gave him 20 points out of a possible 21.
VanWagoner said he does not want to get ahead of himself.
"I've been through the process a few times, and you always go through it one step at a time," he said. "Every interview is separate from the one before or after. Each conversation starts from zero."
VanWagoner began his career in education at the state level with the Michigan Department of Education, where he eventually rose to the level of legislative director. He then moved on to an associate superintendent position at an intermediate school district. Those leadership roles, VanWagoner said, give him already-built relationships that he can lean on to help lead his district.
VanWagoner said his experience as a "sitting superintendent at a northern Michigan school district" provides him a familiarity with the area and state, pointing to his collaborative work with former TCAPS Superintendent Paul Soma and current interim Superintendent Jim Pavelka. He believes TCAPS is dealing with similar, if not some of the same, issues he's seen at Alpena.
"When you're in this role, there are so many challenges, especially in northern Michigan when you talk about resources and the increasing levels of poverty and the focus on the social-emotional learning of students," he said. "That's a part of what keeps you up at night. When you're in this job, you want to provide the very best for these children and the families."
Gordon Snow, the Alpena Board of Education president, said VanWagoner developed a vision for how to move the district forward and then implemented that vision with the collaboration of the board, school staff and the community. Snow said VanWagoner helped "restore faith" in the district.
Snow said he hasn't spoken with other trustees yet about VanWagoner's possible departure, but he added they are planning for his exit.
"Yes, we are prepared. No, we don't want him to leave," Snow said. "It would be hard to find someone to pick up where he would be leaving off. We know it's a possibility, and obviously it's a choice he has to make."
VanWagoner has no easy task in beating out Herrmann for the job. He called Herrmann an "experienced and intelligent educator" who is a serious and viable candidate.
"That board is going to have a tough decision on their hands," VanWagoner said.
Herrmann was the superintendent at the Roseville Junior Union High School District in California up until April 28 when she resigned. During her tenure at Roseville, she ran a school system roughly the size of TCAPS with 10,500 students, 950 employees, nine schools and a $150 million budget. Herrmann also spent time as the associate superintendent for Fremont Unified School District, which served 35,000 K-12 students.
Herrmann, an Illinois native with family west of Chicago and in Milwaukee, Wisconsin, said she'd discussed her resignation with her school board for a while and let them know she was eager to return to the Midwest after her husband's suicide last spring.
Herrmann, while principal at Gunn High School in Palo Alto, California, garnered national attention when two of her students also died by suicide, and she said it was time for her to listen to her own advice that she gave to so many during that difficult time.
Herrmann said there are just too many bittersweet memories for her in California.
"I worked very hard to make sure my students have access to things that make them well and healthy and thrive," she said. "Without my husband here, I really need to be back in the Midwest so I can be by family. That's what I need to thrive, so I'm going to follow my own advice that I've been giving to my students."
Herrmann considers herself a "very effective educator" and likes what she sees from TCAPS' implementation of the Blueprint, the strategic system the district adopted last year to organize and streamline its resources. She said it aligns perfectly with her educational philosophy.
Jess Borjon, interim superintendent and Herrmann's replacement at Roseville, said Herrmann is "one of the smartest persons I've ever worked with and know." He said she sets high expectations for everyone around her but models those expectations by placing even higher ones on herself.
"She's well-read and stays on top of things," Borjon said. "Her appetite for learning is amazing. She has a very compassionate and considerate side that she allows to come forward and allows people to see her own vulnerability. Denise made a lot of connections in our community because of that."
Whichever candidate is selected will come into a situation under a cloud of controversy.
Former Superintendent Ann Cardon lasted just 78 days before she resigned under questionable circumstances. Her departure caused a fracture within the community along with hostility and mistrust toward the board and others in the district. Both candidates are aware of the situation, and both understand there is work to be done to heal those wounds.
VanWagoner said he brings with him an outsider's perspective with no preconceived notions or biases. His only goal is to help TCAPS reach a higher level of success.
"I've always been able to work to bring people together and to have transparent conversations in a non-combative sort of way," VanWagoner said. "With all the people that are there — folks that have criticism, those that don't — it's important that my role there be to listen and learn."
Herrmann said that while she is curious about the circumstances of Cardon's resignation, she assumes that both Cardon and the board did the best and that "it just wasn't a good match."
If she gets the post, Herrmann said, she will devote "significant time" to relationship building with the board.
"When people accept a superintendency, it really is with a commitment to be a part of the community," she said. "I would be doing everything I could to establish strong roots with the community while also making sure that we have very clear channels of communication."