TRAVERSE CITY — A new face is set to take over as the associate superintendent of curriculum and instruction at Traverse City Area Public Schools.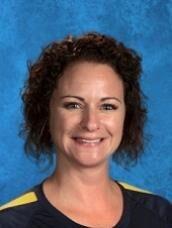 Shaina Biller, who served as the director of accountability and assessment at Cadillac Area Public Schools and as the high school principal, will assume the role left vacant by outgoing Associate Superintendent Jame McCall. The move was approved Monday morning during a special meeting of the board of education.
Biller comes on at a time when there are many unknowns about what edu- cation will look like in the fall.
The COVID-19 pandemic is forcing school district officials to reevaluate how they educate children and plan for several different possibilities — fully virtual, fully in person, combination of virtual and in person — when school is back in session.
"Now more than ever, education will rely on bringing systems, people and ideas together to develop creative solutions to help our children find success in a world that is changing almost minute by minute," Biller said. "I look forward to working collaboratively to support each of our students now and in the future."
Prior to serving in Cadillac, Biller was the assistant principal of academics for Franklin Public Schools and served as the director of science curriculum for Randolph Public Schools, both in Massachusetts.
She replaces McCall, who announced her retirement in May after 31 years with TCAPS. She served as a teacher, principal and a central office administrator before assuming the role of associate superintendent.
TCAPS Superintendent John VanWagoner said the district is pleased to have Biller on board and lauded her skills and experience as an educator.
"In an educational environment where we are always asked to do more, often with less — and to be ready to change on a dime — that diverse background and strong systems approach will help our district continue to improve and excel," VanWagoner said.
Biller will begin in her new role Aug. 3.