TRAVERSE CITY — A 26-year-old Whitewater Township man was accused of forcefully beating his parents.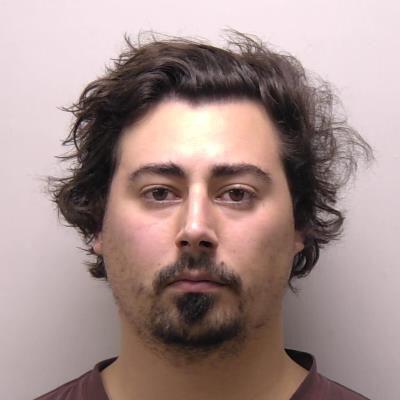 Forrest Barrett was arraigned in a remote hearing on two felony counts of torture in front of 86th District Court Magistrate Tammi Rodgers on Thursday.
Grand Traverse County Prosecutor Noelle Moeggenberg said that Barrett's mother and father were severely beaten and that their injuries are quite serious.
Barrett's mother was transferred to Spectrum Health in Grand Rapids and his father remained hospitalized at Munson Medical Center, Moeggenberg said.
Grand Traverse County Sheriff's Department deputies responded to the Barrett home in Whitewater Township on July 20 in response to a 911 call, as previously reported by the Record-Eagle.
County Sheriff's Lt. Brian Giddis previously said Barrett, who lives with his parents, was accused of repeatedly punching and kicking his mother, 54, and his father, 55.
Moeggenberg said no weapon was used.
"Ninety percent of the injuries were facial from beating and repeatedly kicking," Moeggenberg said.
Barrett's parents had asked him if he wanted to go to the hospital, according to previous reports.
Deputies responded to the couple's home shortly before 8 p.m., after the mother told a 911 dispatcher she thought her son had killed her husband.
Barrett is lodged in Grand Traverse County Jail in lieu of $150,000 bond, Moeggenberg said.
Barrett requested a court-appointed attorney and was represented by attorney Cinder Conlon, per Michigan Indigent Defense Commission policy.