TRAVERSE CITY — The criminal case against a former Grand Traverse County jail administrator has moved a step closer to trial.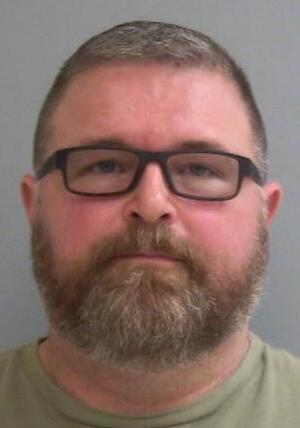 In a pretrial hearing Friday, an attorney for Todd Ritter told 13th Circuit Court Judge Thomas Power, he and a prosecutor from the state's attorney general's office discussed trial scheduling.
"We're going to ask the court for a five-day trial," Worden said.
"Well I won't give it to you," Power said. "You only get three."
"We're still going to ask," Worden said.
Worden suggested that he may want to have prospective jurors fill out a questionnaire.
"Jury selection may be an issue here," Worden said. "This has been a public case and there is a sex component to it."
Ritter was arraigned in August on charges of second-degree criminal sexual conduct, embezzlement, larceny from a building, misconduct while in public office — all felonies — and willful neglect of duty, a misdemeanor, court records show.
Ritter had a 20-plus-year history with the Grand Traverse County Sheriff's Department when he was forced to resign April 11, 2019, after an internal investigation found lewd text messages and explicit photographs of former inmates on his department-issued cellphone and laptop, the Record-Eagle previously reported.
The case is being prosecuted by Danielle Hagaman-Clark of the state's AG's office, after Grand Traverse County Prosecutor Noelle Moeggenberg requested a special prosecutor. She cited Prosecuting Attorneys of Michigan protocol and a desire to forestall the appearance of impropriety, for the decision.
Power he did not express support of a jury questionnaire.
"I've had great luck with highly public cases just with regular jury selection," Power said. "The fact that somebody heard about it doesn't mean they're disqualified as a juror. If they heard something or read something in the newspaper, for example, that is going to be presented at trial. It's only if they heard something or read something that is not going to be admitted that we need to be concerned about."
The next step in the case is a probable cause conference, which will be held in approximately four weeks, then a trial four weeks after that, Power said.
Worden previously told the Record-Eagle a plea offer had been made by the AG's office, which Ritter declined.
AG spokesperson Ryan Jarvi declined comment on the case, citing ongoing litigation.