TRAVERSE CITY — With three weeks until the primary election, voters in two Grand Traverse region counties face decisions in sheriff's races.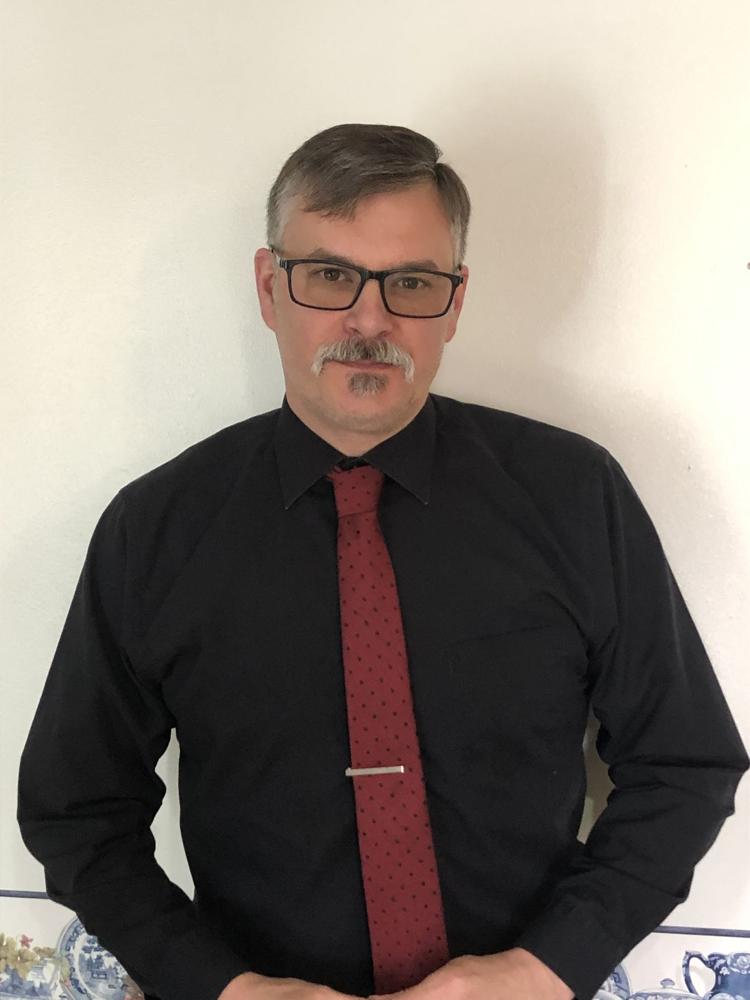 Two face off for Grand Traverse County sheriff — incumbent Sheriff Tom Bensley and challenger Scott Sieffert. In Antrim County a pair of candidates also vie for the role of sheriff.
Bensley joined the department as a seasonal marine safety officer after leaving the service. He moved his way up to dispatch/corrections, later earning a promotion to full-time deputy. He retired after nine years to watch his now-adult daughters grow up, running for sheriff in 2008 at the urging of friends and family.
"I enjoy going to work every day," said Bensley, now an empty-nester and 12-year sheriff. "I try to do whatever we can for the people in the community to keep them safe."
That includes meetings with members of northern Michigan's Anti-Racism Task Force and addressing concerns of profiling, body cameras and transparency.
He said his No. 1 priority is protecting the public, especially concerning the region's opioid and methamphetamine issues.
"It's definitely not as prevalent as some other issues, but there's no question about the fact that it's there," Bensley said.
He has worked on hiring more officers for the department's drug- and traffic-focused Interdiction Team, but said he has been unsuccessful in attempts to procure funding from the county board.
He feels his experience working with the board, his team and policy ins-and-outs make him a strong candidate.
"Without a doubt, I have the most qualifications as a primary and general election candidate," Bensley said.
He hopes another term allows him to continue pushing for facility improvements at the county's jail.
Bensley has also been proactive on protecting inmates and officers during the COVID-19 pandemic, he said.
This includes working with courts to release eligible inmates and being one of the first to bolster those efforts by partnering with the Department of Corrections. To date, he's seen no cases among officers or inmates.
Scott Sieffert, a Kingsley father of two, runs as a Republican challenger. The northern Michigan native hopes to bring a fresh perspective.
"If you don't like something and how it's being run, then you should try to change that," Sieffert said. "I was like, if (Bensley's) running again, I'm going to have to run against him."
Sieffert touts experience in corrections and private sector security. He also teaches CPL and self-defense classes and serves on Kingsley's village council and Downtown Development Authority board.
He's a proponent of transparency, implementing body cameras and expanding department communication with locals.
"It's of the people, for the people, by the people. If you're not being transparent at the administrative level, you're not serving the people — you're serving yourself," he said.
Sieffert hopes to improve health care in the jail and believes he'd be more open and willing to address systemic problems than Bensley.
"There has been a lot of corruption in this tenure that just has not been addressed — (former jail capt.) Todd Ritter would be the most recent case that I know of," Sieffert said. "The sheriff's department can come along and put some pressure on that."
He also feels the department has become a form of "special interest group" and needs to reconnect with the county's residents.
ANTRIM COUNTY
Sheriff Dan Bean has also served a long tenure as sheriff.
It's the peak of his law enforcement career — Bean started as a seasonal officer with East Jordan Police before joining Mancelona's police force. It led him to the sheriff's department, where he started as a corrections officer/dispatcher, working his way to sergeant before spending 16 years as the 56-person department's undersheriff. He turned his sights on the sheriff's seat in 2008.
Bean has also spent 13 years as a volunteer firefighter in Mancelona and volunteer EMT for six years. He touts degrees in wildlife and natural resources, law enforcement and occupational education.
"I have truly enjoyed the career," said Bean, a father of three and married to a "very understanding" wife of 34 years. "I worked hard to build the department up, and I'm very proud of this department and its employees."
Keeping up relationships with the public is primary — Bean regularly attends township meetings and volunteers with the Commission on Aging and a separate program serving meals at a local church.
He has spent his tenure establishing substations, which allow officers quicker access to get on the road, and a forensic crime detective bureau focusing on criminal sexual conduct, property crimes and drug cases.
Bean has overseen establishment of a Smart 911 system and failsafe infrastructure to reroute 911 calls if phones go down. He also brought back the department's K9 program, which he says locals have been very receptive to.
Bean feels experience is vital to the role.
"We have a really tough job — it's a whole different age from when I started. I think law enforcement works in a fishbowl now," Bean said. "I think the citizens of Antrim County will realize that my experience and the leadership that I've shown — I'm very community-minded."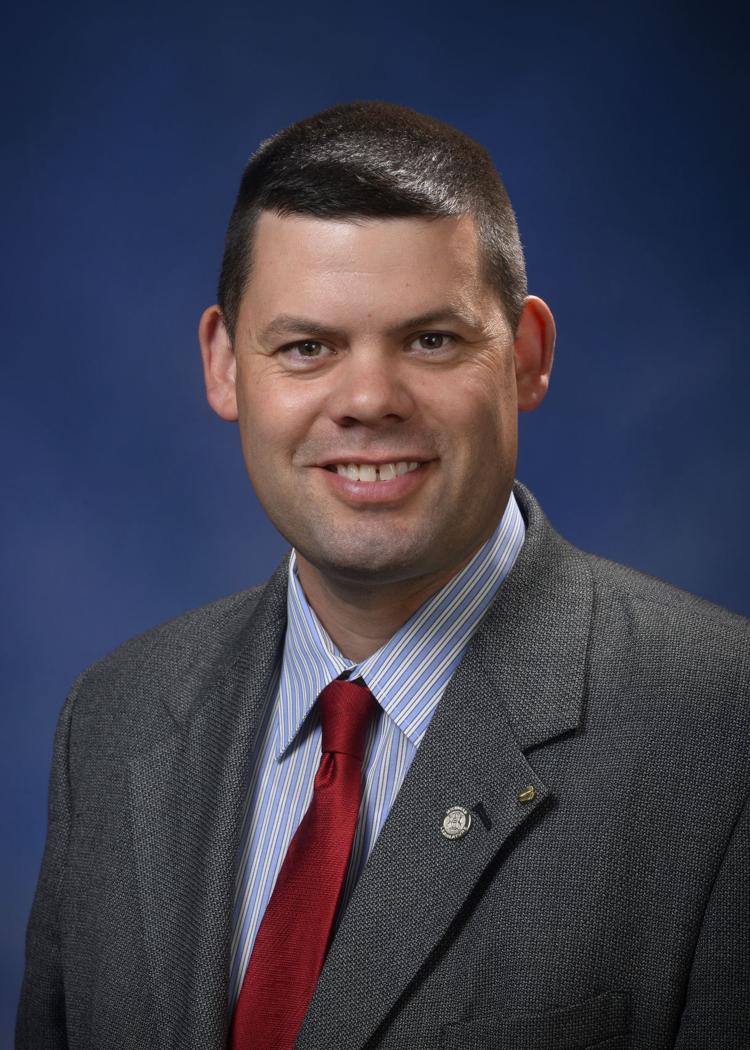 His challenger, State Rep. Tristan Cole, thinks Bean doesn't communicate enough.
"Sheriff Bean has failed to attend a single coffee hour I've held, or a town hall," said Cole, who has three daughters and a wife of 22 years.
It shows a lack of communication with policy-makers, Cole argues — he believes openness, accessibility and "community policing techniques" are the biggest issues facing northern Michigan law enforcement.
"We need to have more positive interactions with law enforcement," he added.
Cole, a longtime local, says urging from the community and regional law enforcement spurred his campaign.
He aims to take the department in a new direction — focusing on rehabilitation over punishment.
"I bring a fresh perspective and positive change," Cole said. "Folks recognize my professional ability to communicate and work with the community — I have the experience to do exactly what the people are asking for."
That comes from decades of working in public service, Cole said, including terms on dozens of boards and a near 6-year stint in the legislature.
But Bean feels Cole's lacking police experience will prove a challenge.
"Nothing to Tristan, but ... I think coming in like that would be difficult," Bean said.
Cole disagrees.
"The majority of the job as sheriff is being available to the community."
Locals must register to vote by July 20 — Monday — to vote in the primary. Anyone 18 or older can do so online at www.mvic.sos.state.mi.us/RegisterVoter.
Leelanau County Sheriff Mike Borkovich and Kalkaska County Sheriff Pat Whiteford are running for re-election and face no challengers in the primary election. In Benzie County, Undersheriff Kyle Rosa is running for sheriff unopposed.
See more on local candidates at www.record-eagle.com.