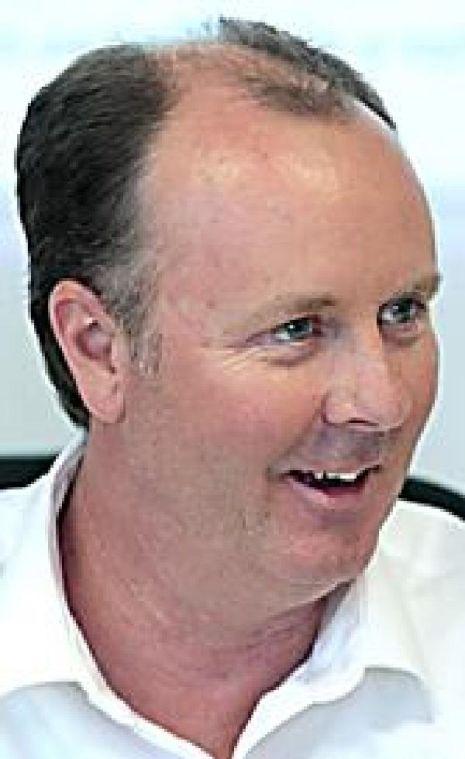 TRAVERSE CITY — Whether to switch horses mid-stream — or change engineering contractors in the middle of a bridge study — is on the agenda for county road officials Wednesday.
In 2018, OHM Advisors was awarded Phase 1 of the East/West Corridor Transportation Study, and while there was no guarantee they'd land Phases 2-4, those contracts were "theirs to lose," Road Commission Vice-Chairman William Mouser previously said.
Road Commissioner Marc McKellar previously equated hiring someone new to changing horses in the middle of a stream, yet expressed an obligation to consider the idea.
"This is a pretty large project, we're dealing with taxpayer dollars, federal dollars and state dollars, so we should have options — options are good," McKellar said in a telephone interview Monday.
"I'm not saying we wouldn't go with the previous provider, but the opportunity is open and we as a board have to do our fiduciary duty."
The East/West Corridor Transportation Study approved in 2017, aimed to improve mobility in, around and over the Boardman River, and was divided into four phases.
Phase I was a recently completed $1 million traffic study, which recommended upgrading signals and installing six roundabouts on Hammond, Cass and Keystone roads.
Phase II has been further divided into IIA and IIB, in OMH's plan. The first portion would select a location for a potential bridge and the second portion would complete an environmental impact study.  
The cost of Phase II is estimated at $2 million, documents show. 
McKellar said it was crucial the environmental impact of a bridge or other road construction be considered early in the process to avoid previous errors. 
"The last attempt was horrible," McKellar said. "It was two giant culverts and a lot of fill and very little investment in the environmental impact up front. The bridge design vastly changed and public support was gone."
"Today we're smarter. We don't repeat the mistakes of the past. You want a low impact solution," he added. "You don't want a 28th Street like they have in Grand Rapids. You don't even want another South Airport."
Firms submitting bids but not chosen for Phase I included Bergmann Associates of Lansing and Northwest Design Group of Petoskey.
McKellar said these and other firms might want to re-submit for Phases II-IV.
"Opening it back up might get some of these other providers to sharpen their pencils," he said. 
While public focus has been on whether or not to build a bridge over the Boardman River, and where that bridge would be located should it be built, the study encompasses areas beyond the Boardman. 
The full geographical range of the East/West corridor extends from Grandview Parkway south to Beitner Road and from US-31 east to 4-Mile Road, document show.
Surrounding routes that influence transportation and traffic patterns in these boundaries will also be evaluated, the contract stated.
The Road Commission can only decide on alternatives outside the city limits, and Director Brad Kluczynski has previously said there are no plans to include recommendations for city streets or roads maintained by the state's department of transportation. 
Phase III of the East/West Corridor Study is selection of a site for a bridge or final plans for transportation alternatives to improve mobility. 
Phase IV is a final report of the results of the study. 
Mouser previously said an earlier effort to build the Hammond/Hartman bridge was planned poorly and the Road Commission is determined to take a more methodical and transparent approach this time around.
 "In the big picture, it's a political hot potato," Mouser previously said. "There are some who want to roll up the streets so people stop coming here, there's others who say, 'If you build it, they will come and the more the merrier,' and there's people in the middle who say we may to build a bridge and if we do we need to do it sensibly. That's the group we're a part of."
The meeting on Wednesday is a study session only, and a decision on awarding a contract is not expected.
The meeting is open to the public. To attend call 312-626-6799 and enter webinar ID 912 3393 3073 when prompted; or attend online at http://zoom.us/j/91233933073.
The next regular meeting of the Road Commission is May 28 beginning at 7 p.m.