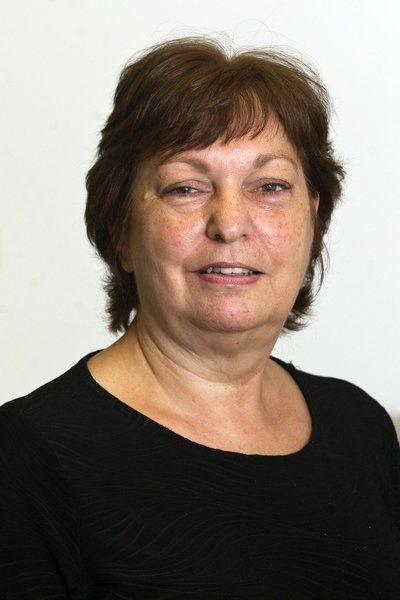 I love road trips, so when Ernie told me he wanted to go to Vineland, N.J., to buy a nearly-classic Volvo, I was all in.
For one thing, temperatures are already in the 70s and 80s there.
For another, I've never been to New Jersey. I'm not a seasoned traveler, so that's no surprise.
The car is worth the drive, which is about 14 hours each way. It's a 1996 Volvo 850 GLT (Grand Luxe Touring) that's been sitting in a garage for a long time. No, really. It's spotless and rustless, thanks to milder New Jersey winters that get way less snow than Michigan.
So why aren't we flying, you might ask. Where's the fun in that?
I like the kind of road trips where you stop to see everything that piques your interest — like Orange World in Kissimmee, Florida; the birthplace of Kentucky Fried Chicken in Corbin, Kentucky; and Lookout Mountain, in Tennessee, Alabama or Georgia, depending on which part of the mountain you're on.
On our way to New Jersey we'll drive right by Cedar Point, which hasn't yet opened for the season. Too bad.
While there we might go "down the shore" to stroll on the boardwalk, and on the way back we'll take a detour to Washington, D.C., just to see what Mr. Trump is up to this week. We also plan to stop for ice cream at at least 16 parlors to see how other states stack up against our own Moomers, voted the best in the U.S. in 2016.
We thought about heading to Atlantic City to see if we could double our savings, but decided gambling is probably not the best retirement plan.
It's a lot to pack into a four-day weekend.
I don't really know much about New Jersey. In fact, you could say that everything I know I learned watching that one episode of "Jersey Shore" that one time. Between that show and the "Real Housewives of New Jersey" you might get the impression that everyone in the state is vapid and full of collagen and silicone.
But that would be a bit like thinking that everyone who owns a Subaru is a tree-hugging, granola-eating, 45-mile-an-hour driver.
For instance, I did not know that New Jersey is the diner capital of the world, as well as the home of the "Taylor Ham" pork roll. I have no idea what that is, but it sounds deliciously gross.
It's also the car theft capital of the world (uh-oh), the birthplace of modern paleontology and the site of the very first drive-in movie theater, as well as the first American brewery. All of the streets in the game of Monopoly are real streets in Atlantic City.
Bon Jovi and The Boss are from Jersey, as is Meryl Streep, Bruce Willis and the late James Gandolfini, aka Tony Soprano.
And finally, Hershey chocolate was born in Morristown, N.J., where Milton S. Hershey learned how to make candy before founding his empire in Pennsylvania.
If that's not a good enough reason to buy a car in Jersey, I don't know what is.
Email reporter Patti Brandt Burgess at pburgess@record-eagle.com.